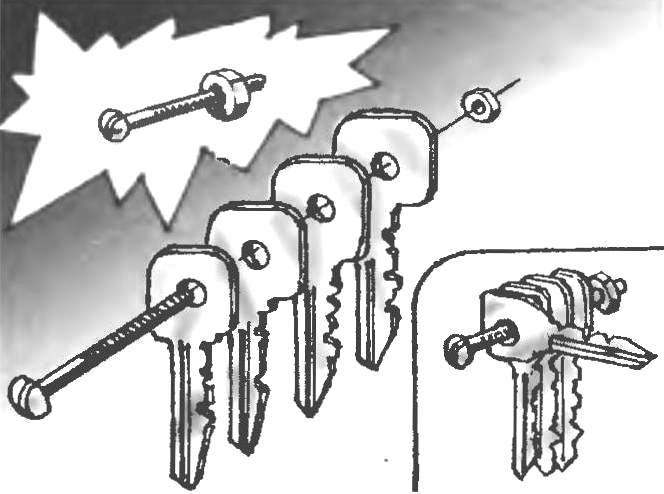 When the need arises to have a variety of door keys, the more of the same type, it is advisable to gather them in one clip strung heads on the bolt and not tightening too tight with the nut that you can rotate in working position need at this moment key.
Recommend to read
TEMPORARY! ON WEDGES
Not always rack shelves require a stationary position. Temporarily any of them can be attached using derevyannyh wedges placed in the gap between the flange and the wall of the Cabinet.
OF EGG CONTAINER
Offer to store small bolts, screws, nails, nuts and washers, and any other such trifle — cell cardboard or plastic container from under the eggs.   V. GOLOVASHIN, Rybnoe, Ryazan region.