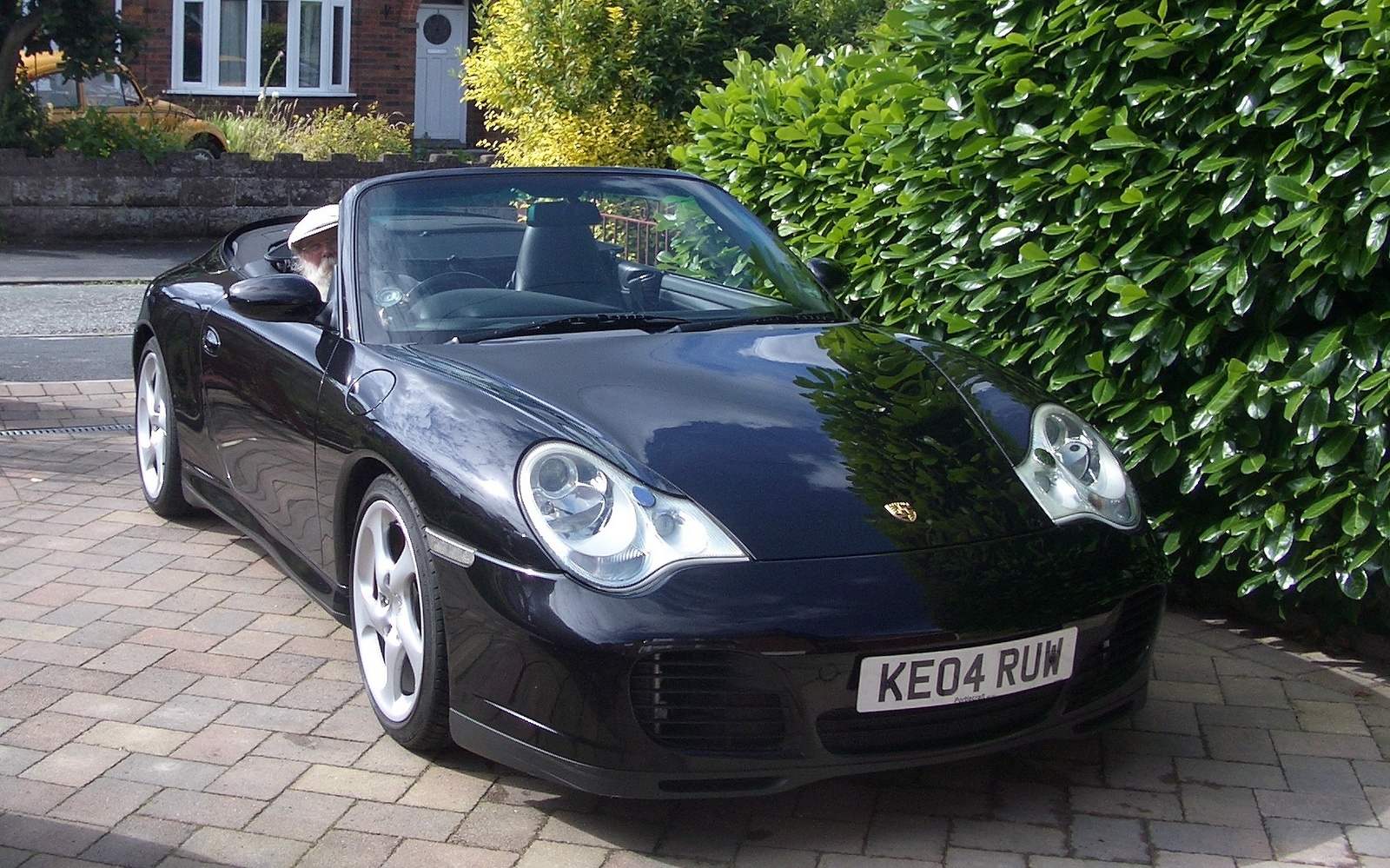 The legendary PORSCHE 911 was built in 1964 and is still producing cars with "911" is the Foundation program of the company Porsche.
The first version of this car was equipped with two-liter boxer 6-cylinder engine air-cooled power 130 HP working volume and power of engines grew steadily — to a 1997 PORSCHE 911 TURBO S had a 3.6-liter 450-HP engine and permanent all-wheel drive.
Convertible in a lineup the PORSCHE 911 was first introduced in 1982, and since then every new machine has automatically folding roof. By the way, the PORSCHE 911 2004, winter can be equipped with hard aluminum roof.
The new PORSCHE 911 steering mechanism of type "gear-rack" with a variable transmission ratio
Suspension was first used active suspension control, which guarantees optimal stiffness depending on speed and road conditions.
Front and rear brakes are disc, ceramic, ensuring an ideal relationship between pedal effort and deceleration.
Engine — opposed, 6-cylinder, diesel, with distributed injection is traditionally located at the rear. Gear box mechanical, automatic with only as options.
PORSCHE 911 CARRERA CABRIOLET: engine displacement 3,596 liters, power 325 HP; rear-wheel drive; front suspension is independent, spring, type McPherson, with the stabilizer; rear — multi-link, independent, spring, with stabilizer bar; maximum speed of 285 km/h, acceleration to 100 km/h is 5.2 s.
Recommend to read
MODELIST-KONSTRUKTOR 1973-06
CONTENTS: Year third year is decisive: E. dubicki. Search, creativity, skill (2). Organizer of technical creativity: B. Smagin. They build your house (4). Meet interesting people:...
WHY BEES PHOTOGENICALLY?
Honeybees live on the Earth for over 10 million years. And of course, tried to adapt to the environment in the wild but not at home... From hibernation they often go weak, susceptible to...