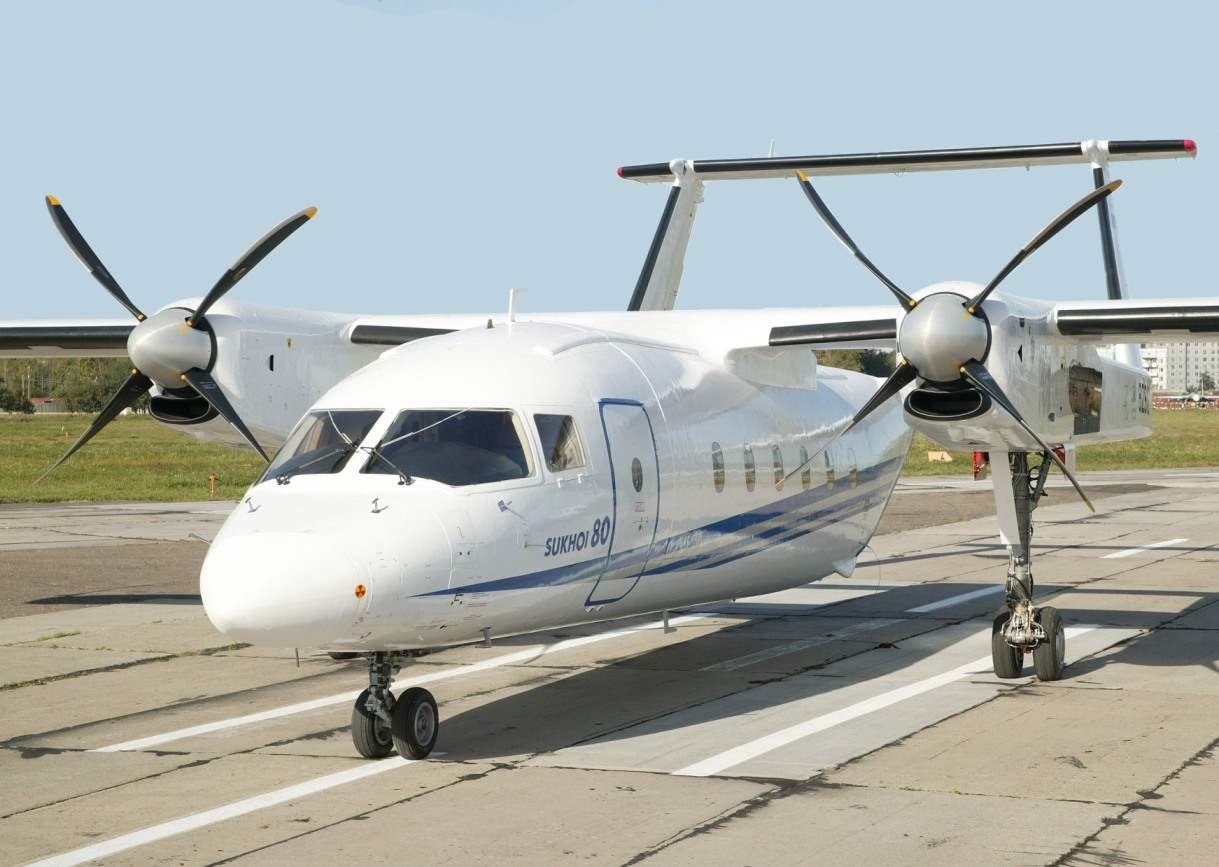 The development of aircraft, initially under the designation C-80 OKB. Sukhoi started at the initiative of M. P. Simonov in the early 1990s in the framework of the conversion of the defense industry. Two years later, finally formed the shape of the aircraft as a high-performance vehicle intended for passenger and cargo transportation on domestic routes and is able to replace the outdated machines of similar purpose. The prototype C-80 with the turbo-propeller engine TVD-1500 was calculated to transport 24 passengers or 2500 kg of cargo. However, the domestic TVD the time is not ripe and had to rely on ST7-9V of the company "General electric" (USA). With them the plane could carry up to 26 passengers or 3,500 kg of cargo.
In 1993, the project became interested in Komsomolsk-on-Amur aircraft production Association (KnAAPO).
The first prototype of the su-80 under the new designation was built in the summer of 2001, and September 4 machine (RA-82911), piloted by test pilot I. Votintseva (the second pilot Yuri Vashchuk) overcame gravity. In the same year, the aircraft shown in the next Moscow aviation salon.
Certification of the su-80 was scheduled for completion in 2003. However, after in-depth study of the market and taking into account the wishes of potential customers decided to increase the passenger carrying capacity of the serial su-80 up to 30 people. For this I had to lengthen the fuselage by 1.45 m and modify the tail. Then it seemed that the aircraft is prepared for a big "life". For it looked not only airlines, but also the military. Of course, in addition to the cargo-passenger su-80GP worked for troop, medical, fish, exploration, patrol, and other options of the machine. But was considered the basic utility.