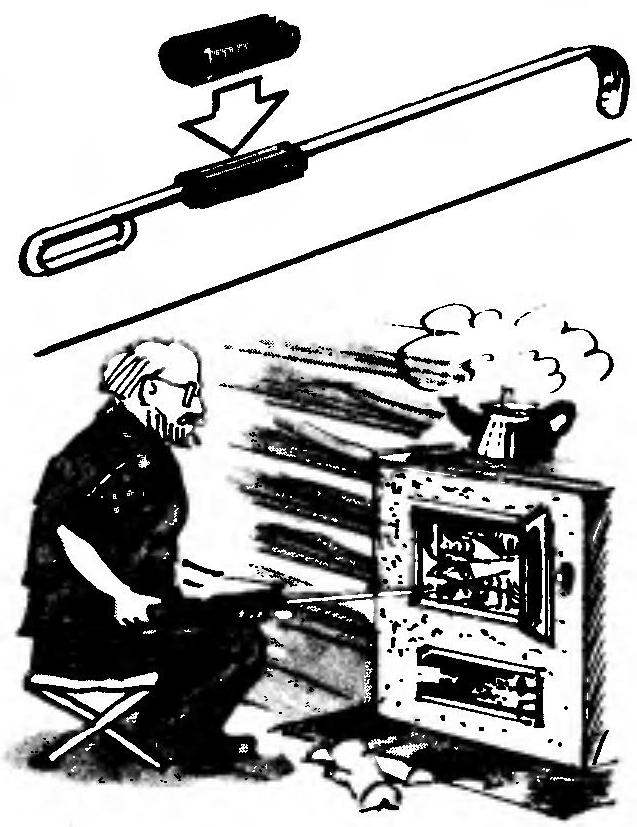 The one in the house heating stove or fireplace knows that, no matter how ostorozhnichat with the poker hands will still be covered in soot. This will not happen if the poker to put on the moving handle of a metal tube with a length of about 120 mm, is first sawn along it, and then objav in a vise. Now you can wield the crowbar with two hands, not afraid to get dirty.
G. ANDREEV, p. Shumikhinskiy, Perm
Recommend to read
FOR COMBAT AND AEROBATICS
Universal control line model aircraft. The design "Teardrop" models for air combat — have occurred in several stages. In fact, immediately, in one step to create obedient to the pilot...
FAREWELL TO "FIELD"
Four-wheel drive SUV VAZ-2121 "Niva". This car became a real sensation in the domestic automotive industry. Her appearance was preceded by numerous rumors, speculation and gossip. Soviet...