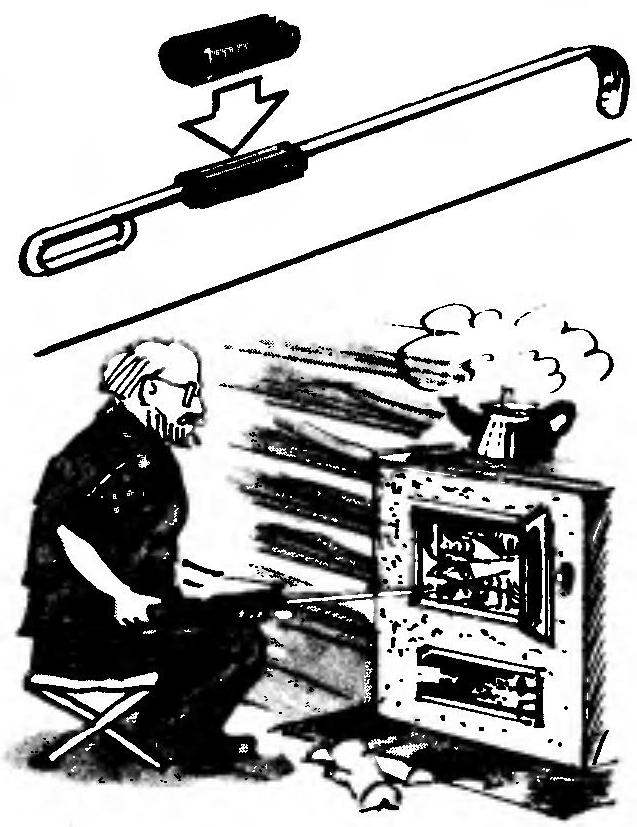 The one in the house heating stove or fireplace knows that, no matter how ostorozhnichat with the poker hands will still be covered in soot. This will not happen if the poker to put on the moving handle of a metal tube with a length of about 120 mm, is first sawn along it, and then objav in a vise. Now you can wield the crowbar with two hands, not afraid to get dirty.
G. ANDREEV, p. Shumikhinskiy, Perm
Recommend to read
TABLE – POHREBETS'
In recent years a proliferation of different thermostats for storage of potatoes and vegetables on the balcony or in the loggia. No doubt, such "cellars" help people eat a healthy diet...
THE CONTAINER UNDER THE FLOWER
Modern plastic pot from under the Packed products have nice shape, and often color. The deepest of these, may then serve as containers for growing seedlings or suspended pots for indoor...