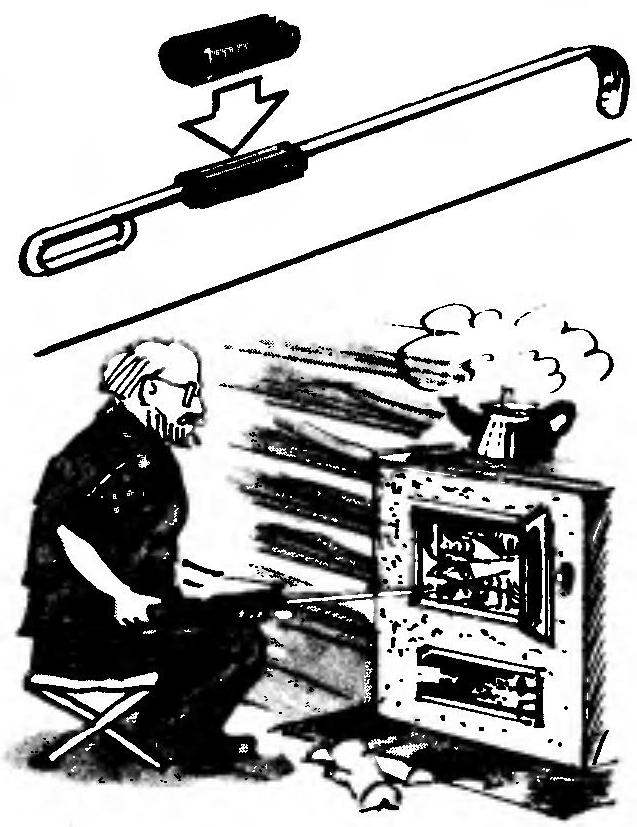 The one in the house heating stove or fireplace knows that, no matter how ostorozhnichat with the poker hands will still be covered in soot. This will not happen if the poker to put on the moving handle of a metal tube with a length of about 120 mm, is first sawn along it, and then objav in a vise. Now you can wield the crowbar with two hands, not afraid to get dirty.
G. ANDREEV, p. Shumikhinskiy, Perm
Recommend to read
TIMER WITH FOLDING WINGS
Timemay any flight models are, in fact, consists of two clearly differentiated stages. The first — motor climb. The main objective here is any means for a strictly limited time for a...
ELECTRIC CAR BATTERIES
You can make a simple model of the electric vehicle that will run on batteries. This will require: microelectrochemical PD-12A, flat battery, 4.5 V, two coils of No. 10 without thread,...