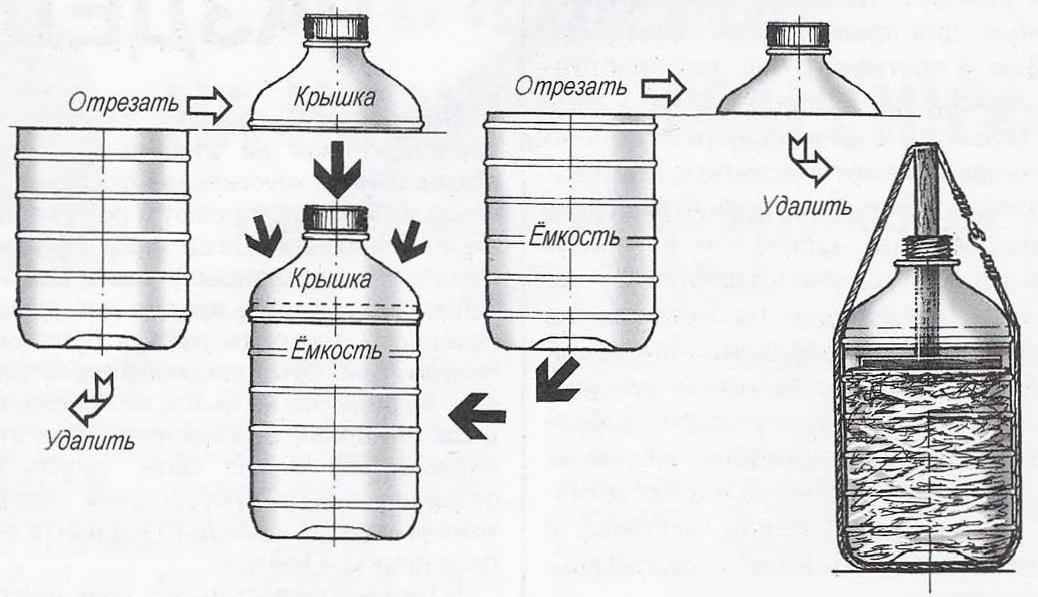 You have a problem — not what is sour cabbage and salted cucumbers? In fact, the coming fall always provokes a deficit of three-liter cans. Well, in my family, this problem does not exist here already for a few years we use for this purpose plastic bottles from under drinking water with a capacity of five and ten litres. Of course, they have a small mouth, and shove it through the cabbage or cucumbers difficult, but that's no reason to abandon such a capacious tanks. As it turned out, to provide them with cover is not too difficult.
To do this vessel, you will need two identical plastic container — one will actually capacity, as shown in the figure, and another — only cover. It is most convenient to use bottles with horizontal corrugations (ridges) — in this case, the cap will be firmly fixed on a plastic container.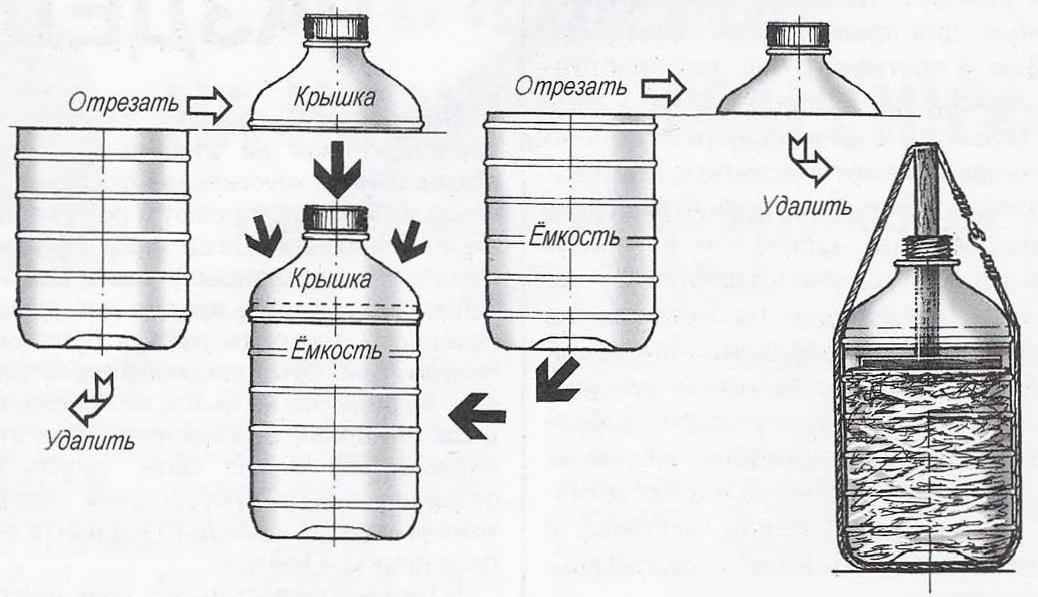 If the technology of salting or fermentation requires the use of "oppression", then we cover the cabbage or, for example, mushrooms with a wooden circle (we put out in the open more pot), then install the cover and passed through the neck of a wooden rod of circular cross-section. To press the wooden circle to the contents of the container, use a rubber cord or rubber ring, cut from an old inner tube.
Recommend to read
WITHOUT A FUNNEL
Now in use many soft plastic bottles, cups, jars. To all the other advantages of such packaging is the fact that with its help. you can drink fluids in narrow vessels even without...
THE PAD FROM "COCA-COLA"
For those who have a family has small children, especially those under the age of fifteen years do not need to explain how they are curious in the knowledge of their surrounding...