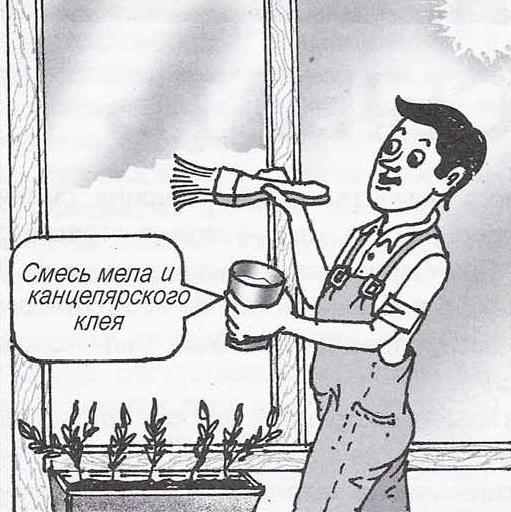 Fencing located at the window the seedlings from direct sunlight or "curtain" of the glass will be without curtains, if you make frosted glass. It does not have to resort to abrasive.
It is enough to apply with a brush on the glass surface a mixture of powder of chalk with liquid glass — silicate glue.
Recommend to read
CHOOSING A FIREPLACE
Fireplaces are among the oldest heating equipment used for heating homes. Archaeological excavations indicate that the outdoor fireplace with a fume collection device used by people in...
THE FUSE IN THE AC CIRCUIT
Circuit of electronic fuse alternating current, represented in the figure, protects the circuit in which the output is regulated by the triac (or just the triac operates in the mode...