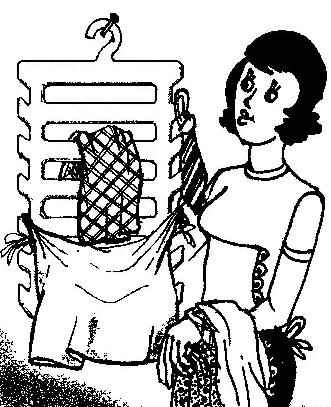 To save space in the closet and to facilitate the selection of clothes will serve as a multi-storey racking. It can be made from a sheet of thick plywood, Plexiglas or any other plate.
Choose the width based on the size of the folded skirt or pants. Cut the top hook, and then make horizontal cuts with a width of 2.5 — 3 cm, and the distance between them. All edges must be clean, without burrs.
Recommend to read
BOX OF MUSHROOM
Purchasing a road bike, it was a sin for mushrooms do not go! From Kronstadt on the dam on the Northern coast of the Gulf of Finland, next to Sestroretsk in the Vyborg side, 54-th...
SELECT THE KRUPORUSHKA
Have in the farm or on a personal farmstead of a good high-performance kruporushka not a fad, but rather a vital necessity. Especially when you consider the high cost of ready to...