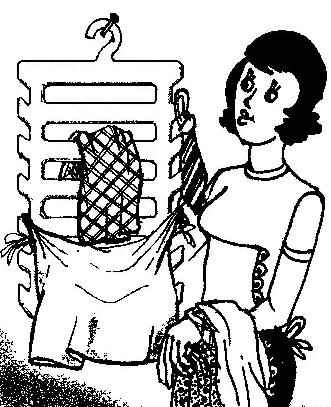 To save space in the closet and to facilitate the selection of clothes will serve as a multi-storey racking. It can be made from a sheet of thick plywood, Plexiglas or any other plate.
Choose the width based on the size of the folded skirt or pants. Cut the top hook, and then make horizontal cuts with a width of 2.5 — 3 cm, and the distance between them. All edges must be clean, without burrs.
Recommend to read
"PANTHER HUNTER"
Shortly after the outbreak of the Second world war, the Germans faced a serious crisis in the anti-tank artillery. Their primary 37-mm gun Cancer 35/36 was completely powerless against...
RACK-SPINNER
When on the table a lot of snacks or treats I want to try everything. But some of the dishes are located nearby, while others have to stretch, or to have conveyed, and this, of course,...