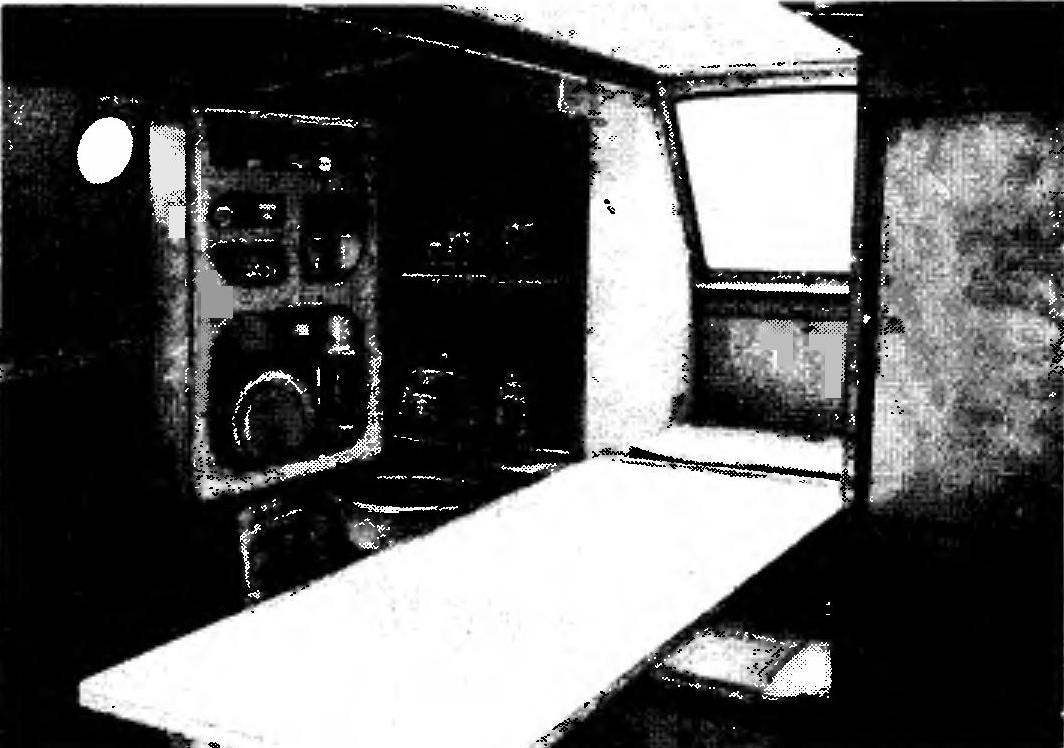 In a small cabin boats and yachts on the account each square decimeter square. To allocate a special space under the galley is a problem. Therefore, for cooking every time it is necessary to approach the shore, and the command is placed directly on the grass-field. In addition, you have to lug the dishes and supplies, something forgetting, annoyed and irritated. Especially if it's raining or late with the choice of place for sleeping. However, for owners of vessels close to the dimensions of 2×5 m, the situation with the galley not hopeless, if the cabin to find a secluded area and attach the hands. An example might be the experience of a rational use of the area in the interior of our planing of the vehicle "Triton" ("modelist-Konstruktor" No. 5 of 1996).
There on the area of several square decimeters is what has become the subject of increased interest and even white envy for the crews of many vessels (especially the female part of them) with whom we have met over the years of boating. Namely, a mini-galley, to ensure the "Triton" complete independence from the vagaries of weather. We never cared about the problem of choice Parking lot. You poked his nose right in the amphibious sedge or reed (just buzzed) and drop the anchor. Everything else for a normal lunch or dinner was on Board.
The main feature of the mini-galley that he is completely invisible to a foreign eye, repeating in a folded and closed form "architectural forms" of a wardrobe opposite. But just a few seconds to before the astonished visitor as if from nowhere appeared: shelves filled with products, the compartment with all sorts of utensils, a sink for washing hands and utensils, as well as a fairly large dining table. You need to do just a few movements: pull the guide rod and fix it to the wall, to open OBG>emnow the door of the galley, to raise the U-shaped latch to the vertical position of the panels of the table and the guide tube and the rod to push them out of the niche (China Bay), then lifting the latch even higher, to release the panel and spread them, while simultaneously inserting the legs into the slots on dragline mats.
If there is no need for a full-size table, you can use only the first panel. In this case the feet are not needed as a support Desk will serve as the second panel, slightly rejected and abutting the inner step of the ladder.
The shelves surround the door of the galley are placed two thermos, small, packages, and cans, sugar, tea, coffee, spices and other things. Pots, kettle and two Primus "bumblebee" hiding in the compartment, which is located deeper — behind the panels of the table.