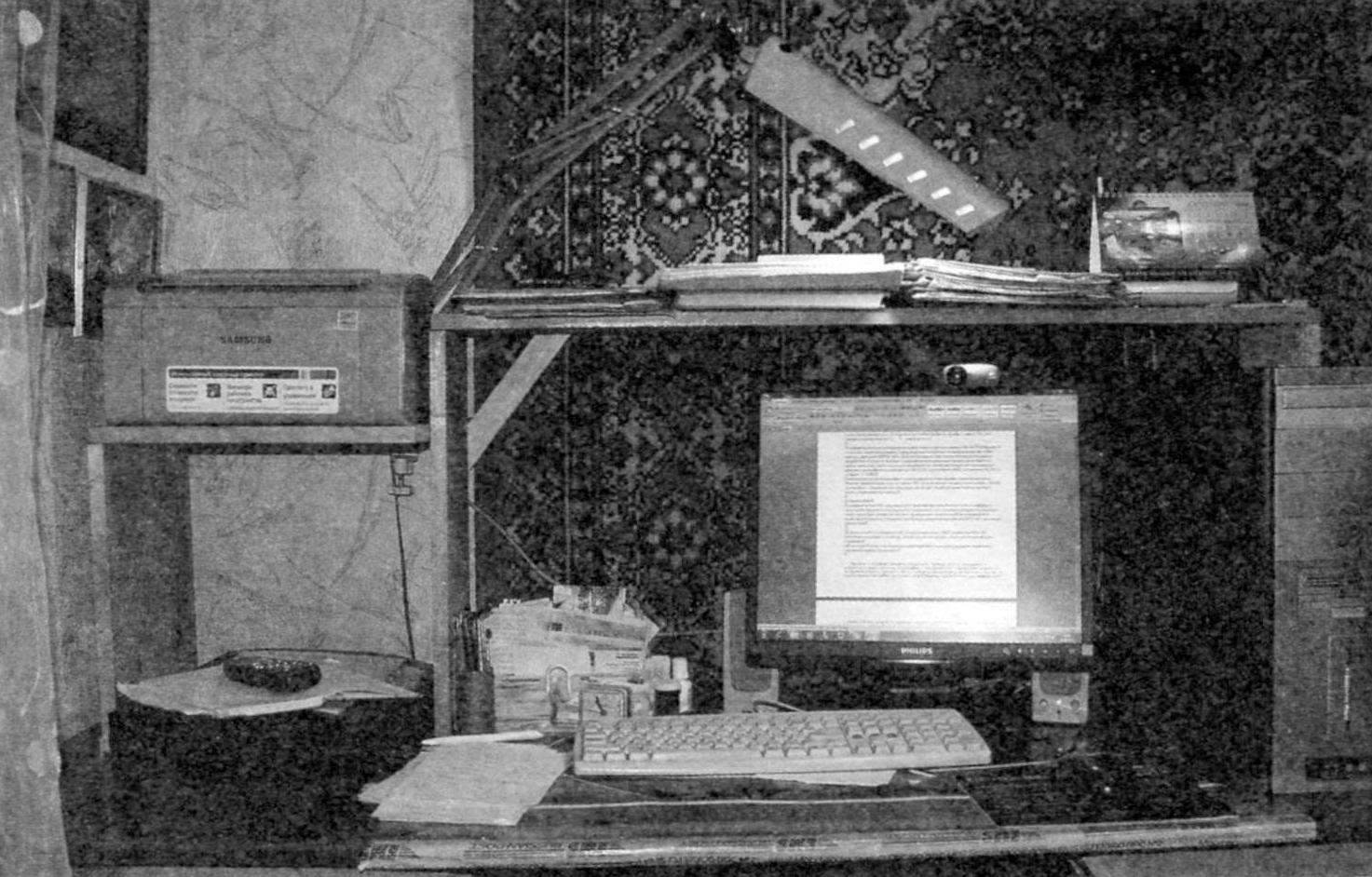 The problem of small apartments, popularly referred to as "crushable" are forced constantly to seek the "surplus" of housing. So this time, when bought the printer, I had to bring ingenuity. However, the solution was found pretty quickly.
For the manufacture of the rack and bought a pair of furniture boards, one size 800x300x18 mm, the other 2000x200x18 mm, eight screws with a length of 40 mm and seven screws with a length of 20 mm. From the first shield made a stand for the printer (length 360 mm) and a wall (height 350 mm). Such a structure allowed under the printer free to place an A4 scanner and when scanning small documents there is no need to be severed.
From the second shield have produced the regiment is based, that it is freely housed the system unit and LCD monitor.
Sawn boards in accordance with the sketch on the machine drilled holes in the shelves under the 40-mm self-tapping screws. Cleaning all the parts with sandpaper, covered it first with stain and then varnished parquet.
The biggest problem was mounting the rack to the Desk. To spoil the countertop on the front side is not wanted. And then with one hand (left) to the table with screws attached wooden area, which, in turn, connected by screw to the left (short) wall of the rack. This prevented the displacement of the rack to the left.

Rack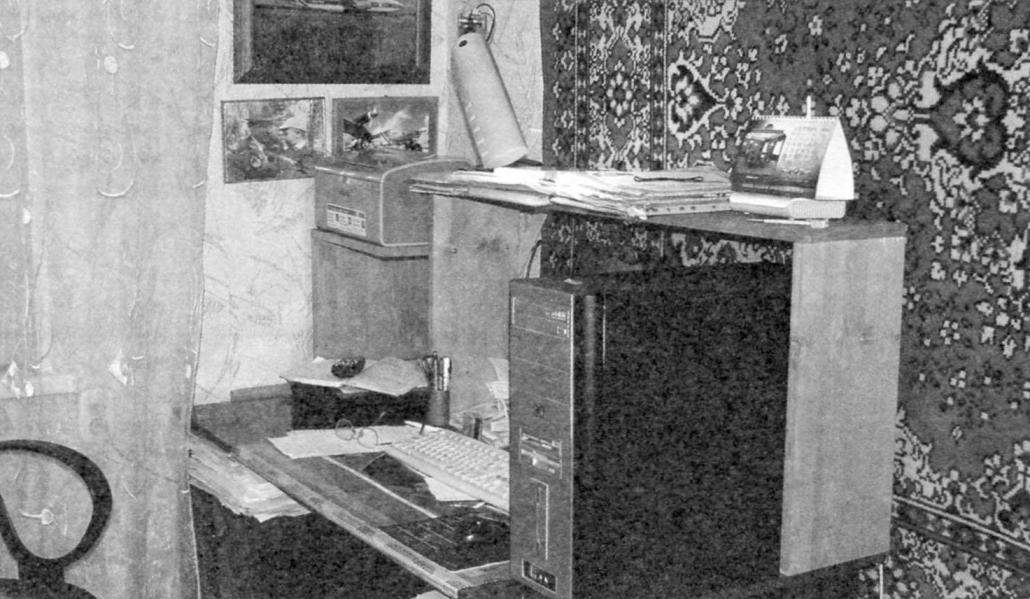 Computer corner with a rack on the table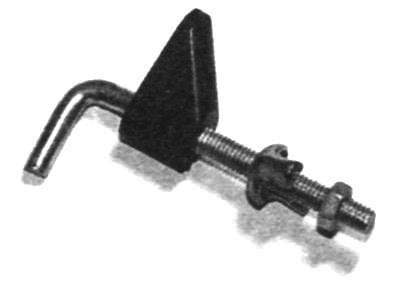 Clamp
Then use a steel angle with a width of 18 mm was attached to the top right and middle wall of the rack. Of course, there were other option to mount a rack using a paper clamp that would allow to dispense with the drilling of the countertop. But to buy them the move failed and had to compromise. Yes, and for fixing the rack to the clamps was needed to produce steel clamps, attaching them to the walls of the rack.
For exceptions to the "folding" of the rack when exposed to lateral forces back secured with screws, small brace, clearly visible in the photo. But it is better to put the two that will make the design more rigid.
On the shelf there was a place not only for printer but also for a table lamp and literature. Short experience of operation of the shelf confirmed the correctness of the decision. It turned out cheap and convenient, and most importantly-increased useful space.
N. VASILIEV
Recommend to read
ROTARY HOE
We return to a universal small-sized agricultural machine WSM-2 "Cinderella", designed and built by members of the primary organization of VOIR Seversk secondary school № 44, Krasnodar...
A UNIQUE RESULT
Two world records set at international competitions in ship modeling Soviet athlete, master of sports of international class G. shahazizyan. It happened at the starts in the Bulgarian...