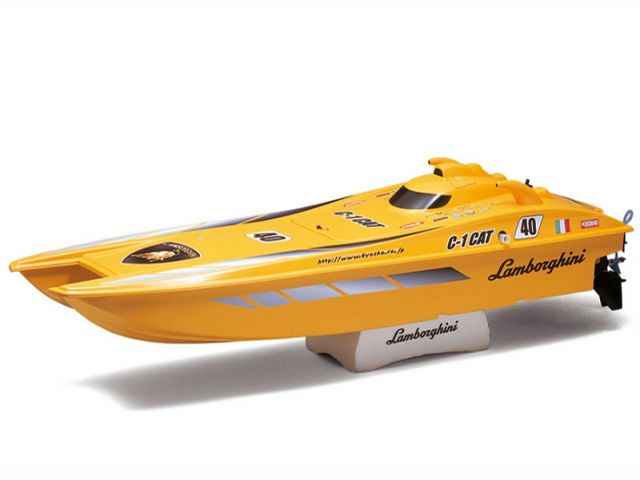 Lamborghini C-1 CAT – model racing boats internal combustion engine, developed in collaboration with Lamborghini. The boat more than a meter and is equipped with a powerful engine will make You and others forget about the fact that You control only model – speed performance exceed all expectations!
The case of the "catamaran" provides maximum stability with minimum transverse width of the boat
The water-cooled motor is equipped with a manual starter to facilitate starting the engine
A unique detail of the management of the company Kyosho provide excellent ride quality at high speeds.
Internal valve drain tubes uses external water pressure and automatically shuts off the flow inside the boat.
Equipped by odnoralova mechanism fixed installation vertical and two adjustable sponsons that provide stabilization to the Bank.
Engine mount ensures minimal vibration and no noise when the engine is running. Engine compartment can be removed for easy maintenance.
Equipped with a sealed compartment for electronics, designed for the installation of three servos.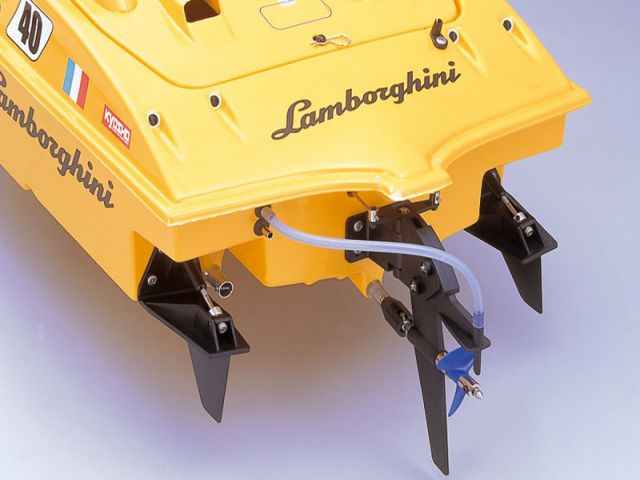 Features
Length 1085 mm
Width 285 mm
Weight 2900 g
The screw 40 x 1.6
Engine Kyosho GS-21MR with manual starter
Included
boat Kyosho Lamborghini C-1
engine
Atideo:
Recommend to read
MULTIMAROCHNAYA UNIVERSAL
Why "multichronic"? Because this welding transformer (CT) has many important additional functions. If in traditional "svarochnik", which has a magnetic core assembled from P - and...
HIMSELF MOE
Emergencies are always unexpected - they are extraordinary. Most often, they happen when a person puts himself in a precarious position in its oversight find themselves in a critical...