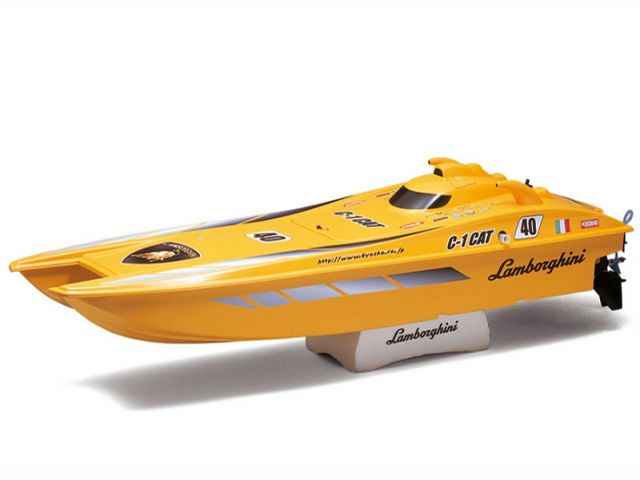 Lamborghini C-1 CAT – model racing boats internal combustion engine, developed in collaboration with Lamborghini. The boat more than a meter and is equipped with a powerful engine will make You and others forget about the fact that You control only model – speed performance exceed all expectations!
The case of the "catamaran" provides maximum stability with minimum transverse width of the boat
The water-cooled motor is equipped with a manual starter to facilitate starting the engine
A unique detail of the management of the company Kyosho provide excellent ride quality at high speeds.
Internal valve drain tubes uses external water pressure and automatically shuts off the flow inside the boat.
Equipped by odnoralova mechanism fixed installation vertical and two adjustable sponsons that provide stabilization to the Bank.
Engine mount ensures minimal vibration and no noise when the engine is running. Engine compartment can be removed for easy maintenance.
Equipped with a sealed compartment for electronics, designed for the installation of three servos.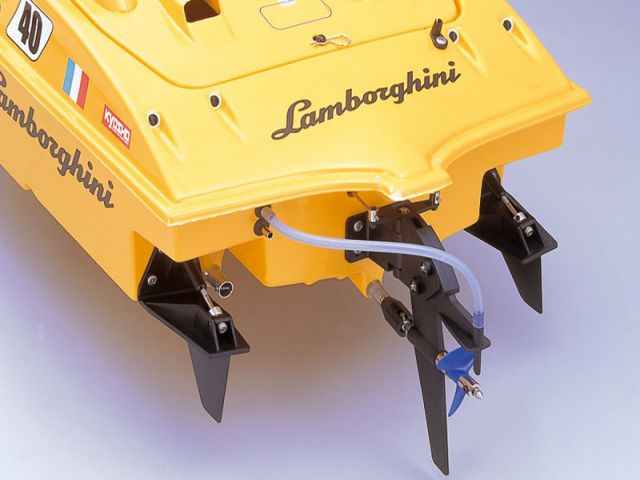 Features
Length 1085 mm
Width 285 mm
Weight 2900 g
The screw 40 x 1.6
Engine Kyosho GS-21MR with manual starter
Included
boat Kyosho Lamborghini C-1
engine
Atideo:
Recommend to read
RESCUE DOWEL
If the drilling hole in the concrete wall towards the drill catches a very durable stone, it is even a great tool with a well-sharpened carbide-tipped is powerless: the drill leads to...
"HOME" FOR MAGAZINES
On my shelf is a... a five-story "house" and "live" in this compact tape cassettes. Grasp the ring on the roof, I can pick it up and put in front of him. Ring the top of the spindle,...