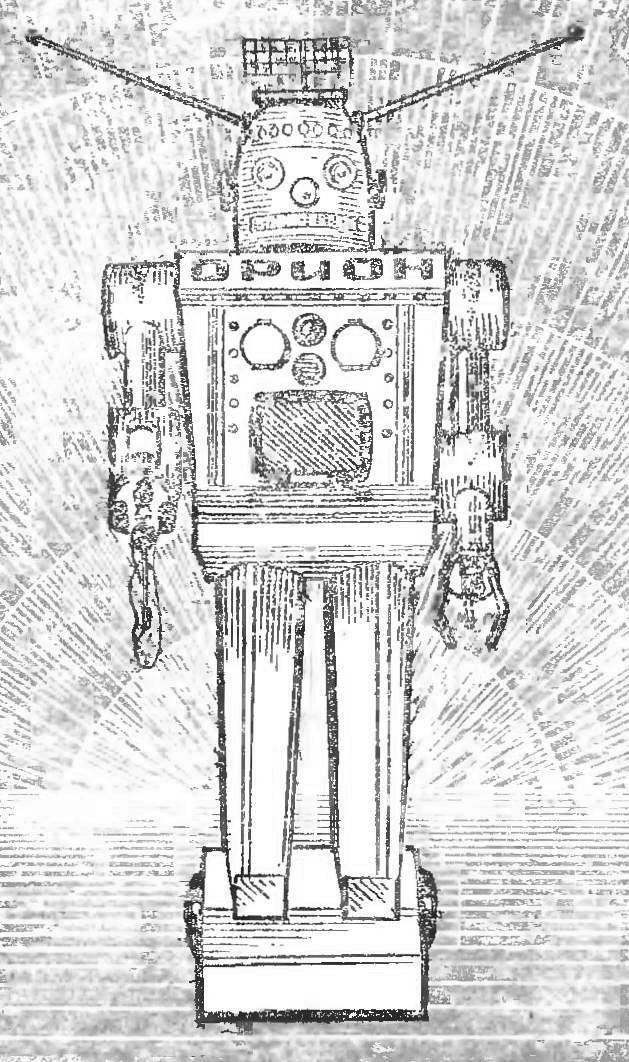 Perhaps in the near future when the new spacecraft will go to the moon, Venus or Mars in the Arsenal of the astronauts will be robots who will come first to the planet's surface to conduct scientific researches, to perform simple welding and Assembly work. So I decided the guys from the mug space simulation Sumy city station of young technicians and build a similar robot with their hands.
"Orion" (so called his brainchild of its creators) can perform a number of actions inherent in a living organism. In the darkness he is sleeping, when the lights are "awakens" and goes straight to the PA light. The robot can move forward, backward, right and left. As a man, he comes and takes a variety of items, talking, turning head to the sides.
Cyber simultaneously a researcher and a welder by profession. Signals from the locator and the sensor radiation hazards, processes, miniature computers. The collected information displays installed in the trunk video device.
The welding robot performs the following way. Robotic arm takes a special electrode at the end of which is thermite match with elektrozapalom. High temperature thermite matches (1500° C) allows to cut metal plate up to 3 mm thickness.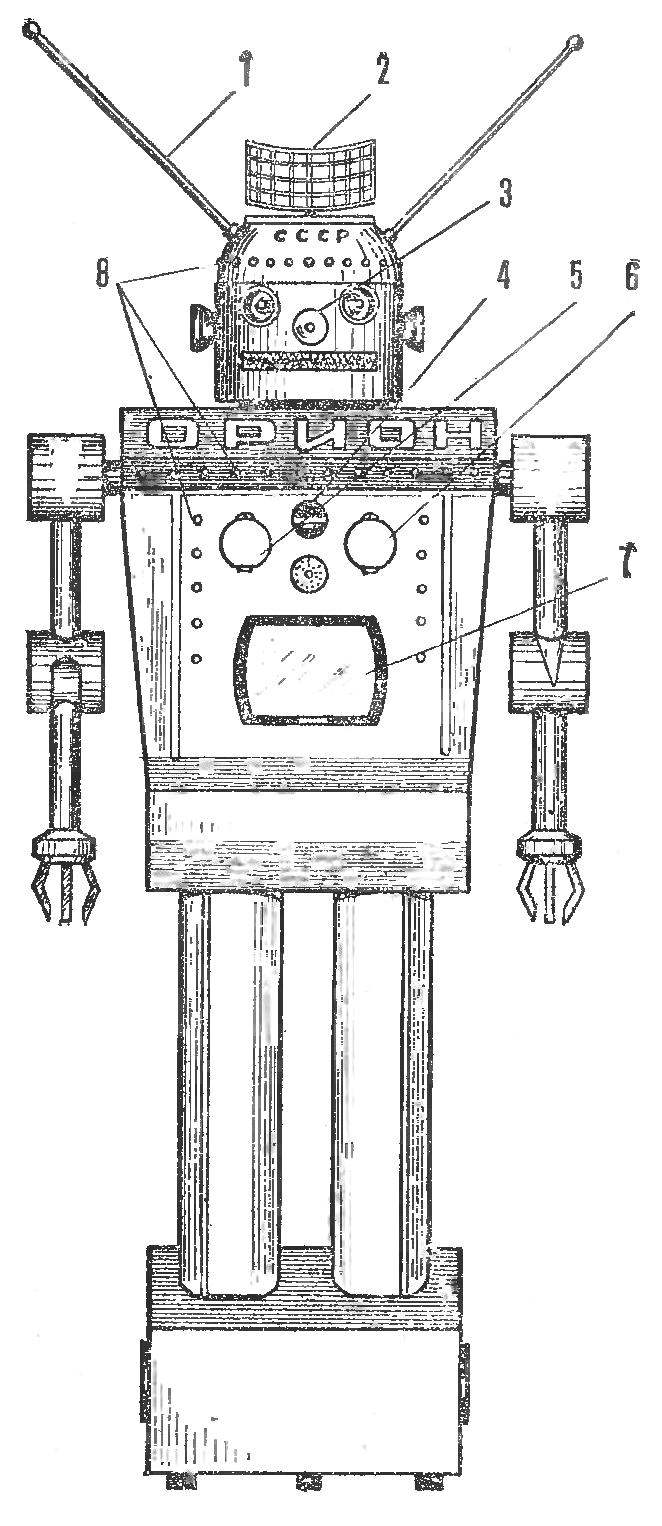 Fig. 1. Appearance of robot:
1 — antenna, 2 — radar, 3 – "focus on light", the 4 — sensor to detect radiation, 5 — microphone, 6 — siren 7 — teleinformation, 8 — lamp computers.
At the final of the X all-Union competition "Space" the robot "Orion" took first place in the section "Promotion space".
STRUCTURAL SCHEME. Control a robot with a remote control, which is a row of toggle switches, but some operations are performed automatically (Fig. 2).
Include switch Power controller is ready for operation. Now, manipulating separate switches, give the robot instructions. Toggle "Locator" includes motor antenna rotation and the flip of a switch with the tag "computer" is enough to cyber started "thinking": activates the motor of the interrupter simulating "computer", and alternately lights the bulbs on the front of the robot, show it "thinking".