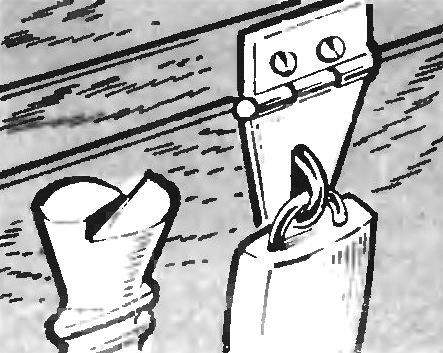 If the head of the screw to give with the help of nalilsya the form shown in the figure, then any attacker will not be able to turn. On such hardware it is recommended to set sensible things sailing and motor boats, hook locks.
Recommend to read
MODELIST-KONSTRUKTOR 1977-10
CONTENTS: Yu Guerilas. Care for the young is to care for the future (1). ENEA - young innovator: Small spool, but precious (4). Public KB "M-K": A. Gerashchenko. The engine for all...
BOX GARDENER
Use any small box or put together a specially — is a great help to someone have a lot of mess in the beds. Such a box will serve as a convenient bench, and as a tool kit.