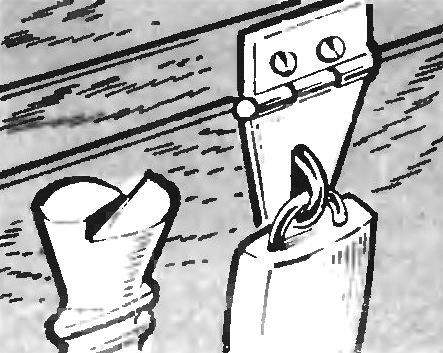 If the head of the screw to give with the help of nalilsya the form shown in the figure, then any attacker will not be able to turn. On such hardware it is recommended to set sensible things sailing and motor boats, hook locks.
Recommend to read
THE MOTOR ON THE CHAIR
There is no doubt that engaged in repairing the outboard motor should be on the beach. However, there are often problems with its installation in vertikalnom position. Vodnomotornyj do...
HIDDEN STUD
It so happens that a nail head or screw head, connecting the two wooden parts, you want to hide, to conceal. Here's one way. Will atsaite chisel a thin layer — literally chips of wood...