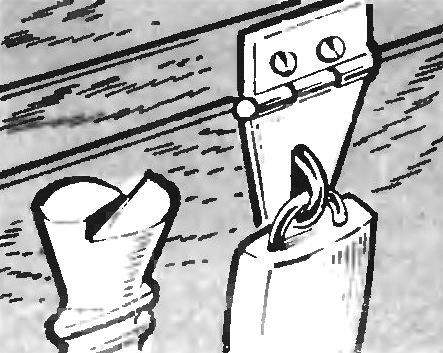 If the head of the screw to give with the help of nalilsya the form shown in the figure, then any attacker will not be able to turn. On such hardware it is recommended to set sensible things sailing and motor boats, hook locks.
Recommend to read
STRENGTH – THE HUB
More than two decades of operation legkomotornyh and sports bikes with an analysis of the ongoing failures has allowed us to develop a number of practical recommendations that may be of...
LION OF THE DESERT
Israeli fighter "Kfir". In 1967 the French President Charles de Gaulle banned the supply of arms to Israel. This decision was a response to the Israeli attack on the neighboring Arab...