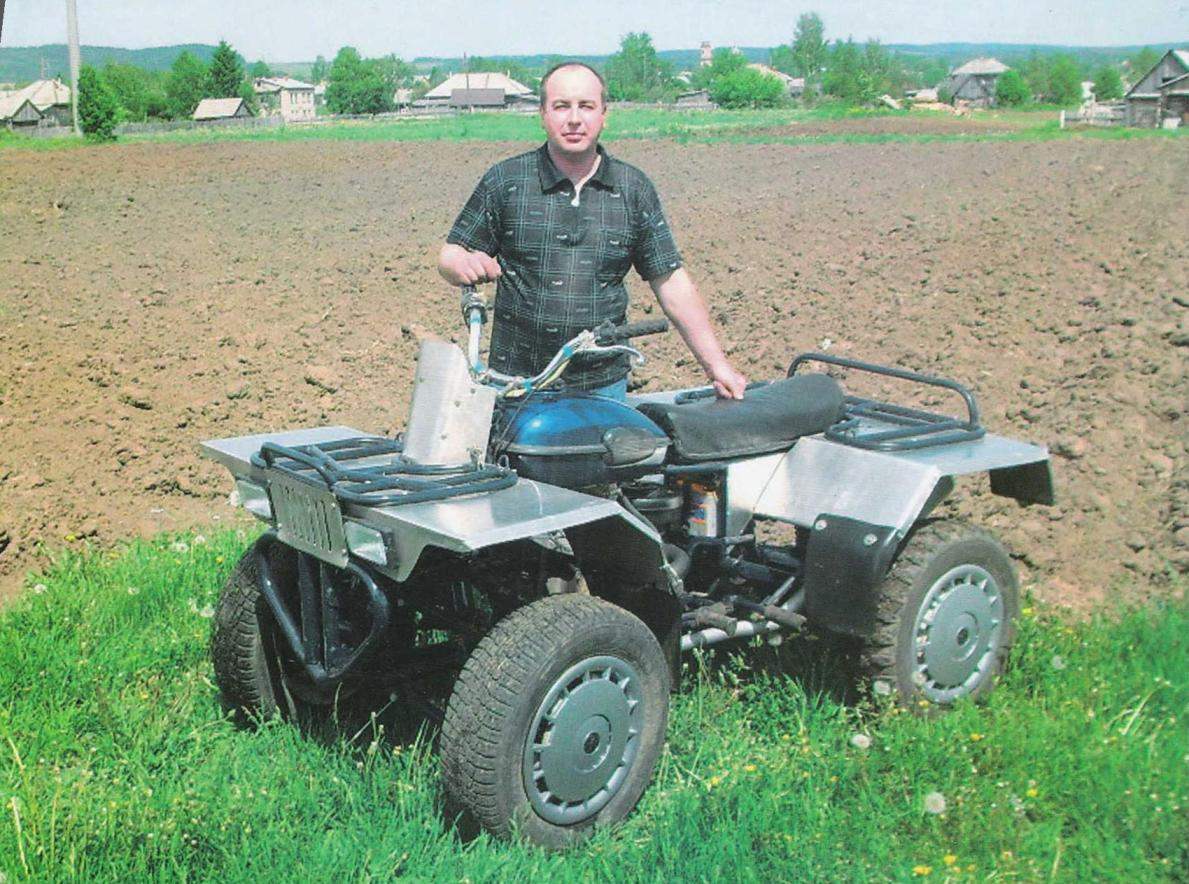 The idea is to build a ATV (four wheel motorcycle) developed a long time — needed equipment by means of which the trolley with a load of shabby, fishing for the easy road to go, and just go to family members. And, of course, is to have the satisfaction of creation. Ideas in my head were many, but finances — not a lot, and therefore decided to restrict the construction of zadneprov-tion of the ATV, not all-wheel drive. Thought and the basic technical requirements to future design: among them — the presence of a reverse, no chain — still supposed to use the ATV not on the pavement, but mostly on country roads and also decent power and maintainability. And, of course, low price.
A more suitable donor than the motorcycle "Ural", the rear transmission and a mileage of 12 000 km, did not find, bought for a reasonable sum, and from him and began to "dance".
Initially affected by the absence of experience with motorcycle equipment and it was not as fast as we would like. But the experience can be acquired.
It is clear that the engine, and more specifically the power unit (in unit with the gearbox and clutch), along with the frame used orlovskie.