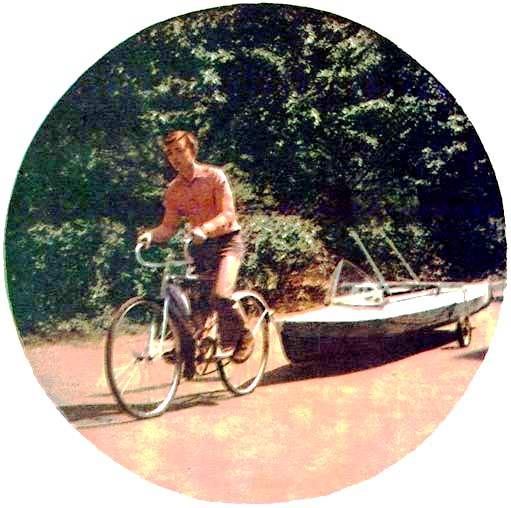 Every summer and autumn young tourists go Hiking trips in his native land; the participants of the game "Zarnitsa" offers a wide variety of routes to places of military glory. Many of the guys and lovers of water travel on the river, boats. Their capabilities have greatly expanded with the arrival of a wide range of well-designed double folding kayak "Salyut-M of 4.7". Salable and sustainable, with sufficient capacity and excellent cross-country, kayak allows you to make transitions through the "deaf" places.
However, the organized tours to the tourists and canoeists often have difficulties in ensuring fast communication in case of necessity the railway station, municipality, medical institution. This circumstance determined our work on an unusual design called Motovilova.
Its development was conducted by the public KB of machinery Department of the Palace of pioneers of the Vyborg district of Leningrad. The basic design was based on the kayak, road bike and engine D-6 (D-5). The result is a universal means of transportation on water and on land: a catamaran with motovilivka and motorbike with the transport carriage length carriage of canoes in disassembled or assembled form, and if necessary, a sick or injured person in the campaign tourist.