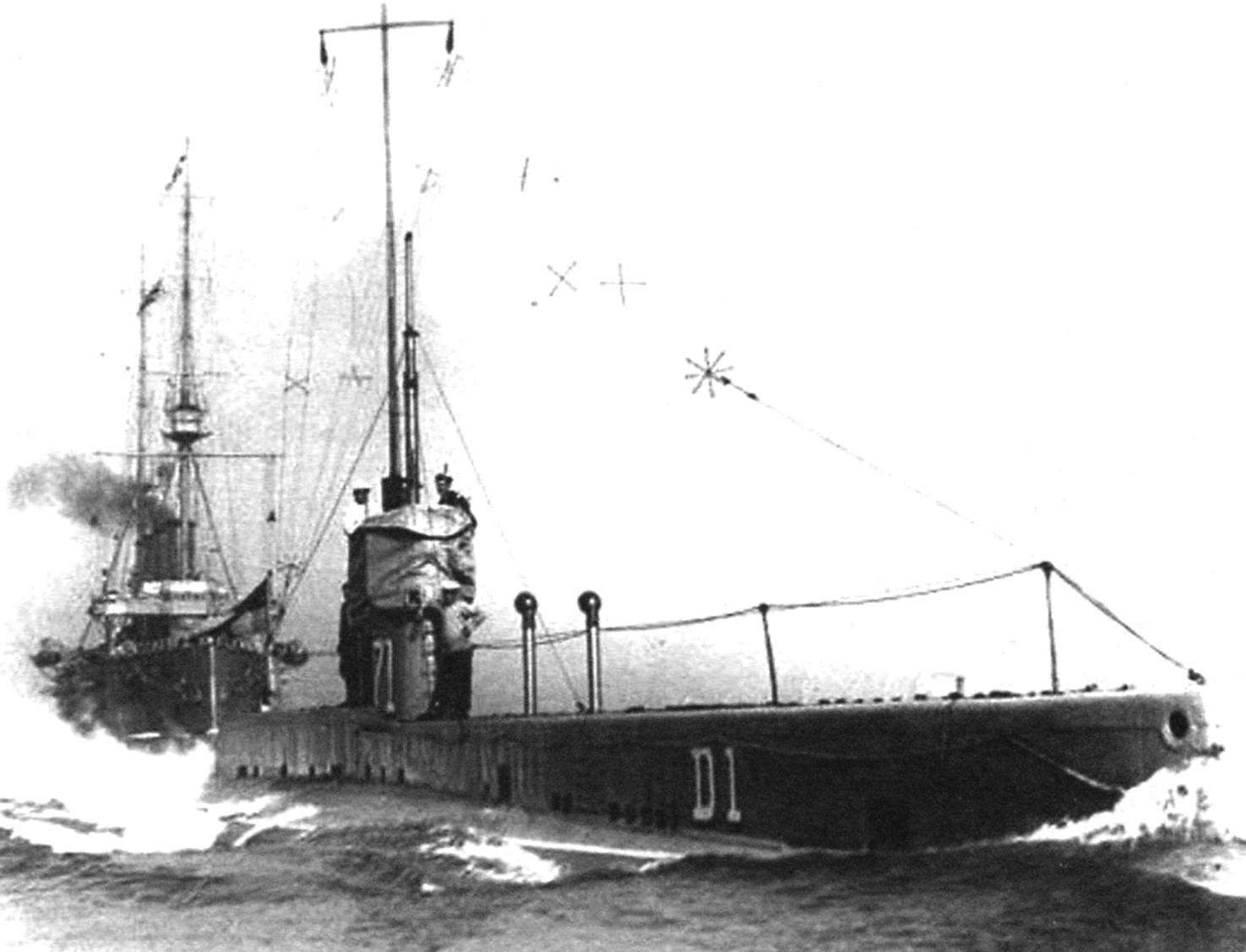 In the UK, "astroganga" in three types: A, b and C nearly five dozen descendants overseas "Holland", think about two things. First, they wanted to leave quite humiliating dependence on former colonies (recall that Vickers would continue to pay each submarine built at its shipyards, the owner of the rights American "electric boat company"), and secondly, the Admiralty wanted to have not only deeply defensive options coastal submarines, but the submarine is able to attack the enemy far from their bases.
So at the end of 1906 appeared the initial outline of the project, which became, in the end, not only do the first purely English submarine, but also the prototype for the vast majority of subsequent "ocean hunters". Thoroughly adept in their field of British shipbuilders managed to make a huge leap forward. But the path to that was by no means strewn with roses. Although the head unit of a new type D, laid in may, 1907, construction was delayed. Painfully, a lot of innovations wanted to invest in your product engineers "Vickers" and experts of "Royal Navy".
From the outset it was clear that "attacking" the submarine is a need for greater range. This, in turn, demanded a significant increase in displacement. It increased more than twice, he decided, in particular, the problem of fuel supply. However, the available gasoline engines of all types were too Moody and greedy. Needed a more reliable and economical, and here out of competition were newfangled diesels. In addition, have the only engine on the underwater ship, departing on a long hike for weeks, seemed too risky. Well, a single-shaft installation has been replaced-shaft. And the required power is provided by a pair of units, both diesels and electric motors for underwater travel. In General, the British came to the same conclusion, that and the Spears over the ocean, and almost simultaneously and independently from the "trendsetters".
Another very important innovation was the use of external ballast tanks. The previously used internal while exhausted: on a large boat the weight of water taken was very significant, because of its pressure was assumed and the bulkheads, which had a not too favorable for this form. A significant proportion of the strength (and weight) of the hull overhead was left to "hold" its own ballast.