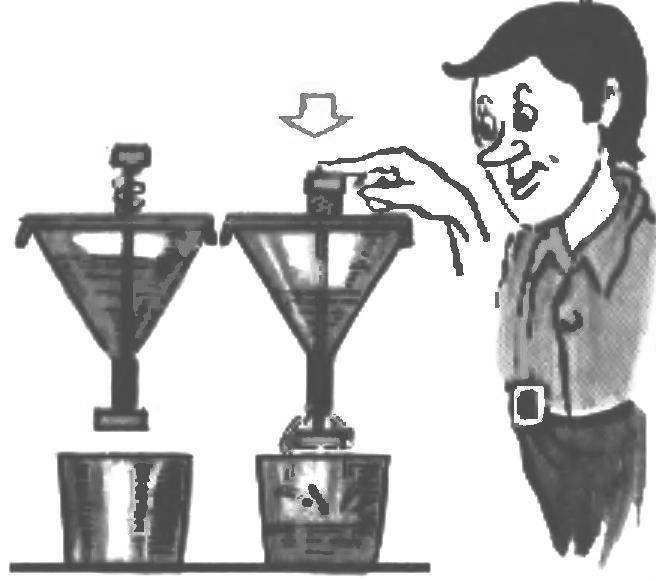 Any funnel, in addition to its direct purpose, can be given additional functions, for example, dosing for pour liquid.
This will require a small improvement in funnels, available to everyone. At the top of the socket, a jumper (plastic or metal) with a hole for the rod passing into the tube of the funnel. Bottom stem is attached to the tube, and the top head with a suitable spring.
The spring lifts the rod and plug covers the hole. Click on the head — tube will flow as much fluid as required. On the inner or outer surface of the socket, it is possible to put graduations for accurate Otmar liquid.
Recommend to read
PROTECTION FROM CATS
(The story of one of the invention). Red cat almost ate squarecat. She climbed to the skvorechnya and wanted a paw to climb inside. Well, we Petka noticed!   — However, all the...
WARDROBE IN THE CLOSET
Narrow Cabinet-column in the hallway or bedroom very convenient for placing small items, but it requires additional space to allocate that in a small room is difficult. However, as seen...