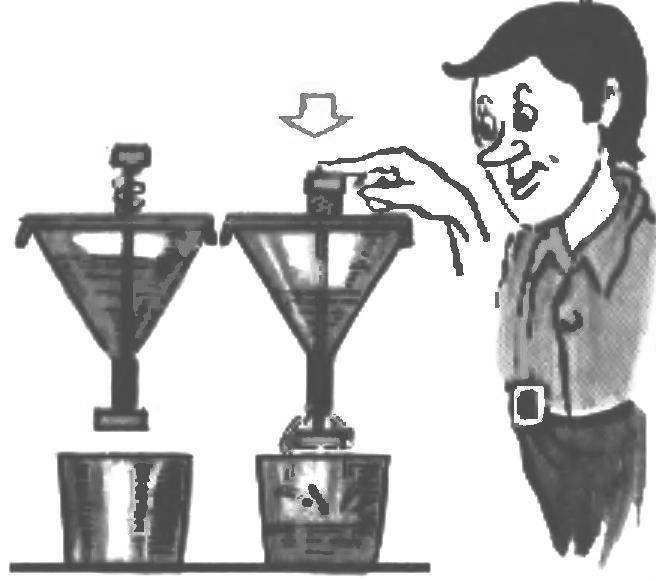 Any funnel, in addition to its direct purpose, can be given additional functions, for example, dosing for pour liquid.
This will require a small improvement in funnels, available to everyone. At the top of the socket, a jumper (plastic or metal) with a hole for the rod passing into the tube of the funnel. Bottom stem is attached to the tube, and the top head with a suitable spring.
The spring lifts the rod and plug covers the hole. Click on the head — tube will flow as much fluid as required. On the inner or outer surface of the socket, it is possible to put graduations for accurate Otmar liquid.
Recommend to read
COTTAGE ON WHEELS
Offer readers a description of the design built my trailer. The creation of this garden on wheels gave me the tools and guidance previously published in the journal (for example, No. 8...
MINIATURE CIRCUIT
In the "M-K" appear frequently describe designs that use integrated circuits. The production of these modern elements are so expanded that their widespread introduction in household...