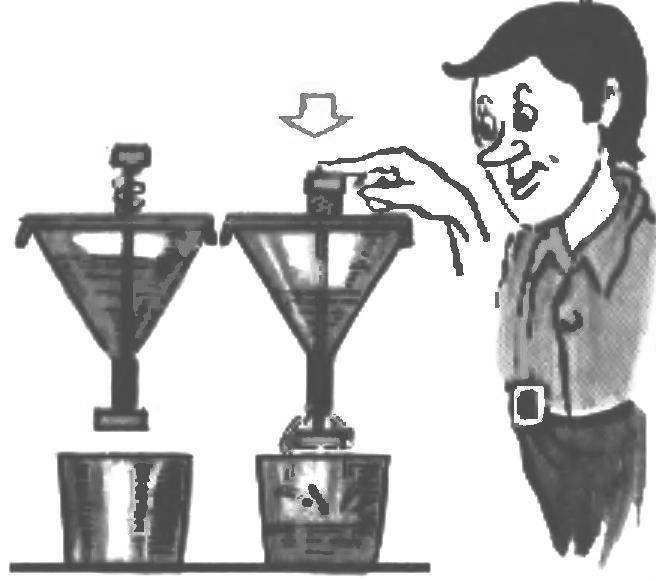 Any funnel, in addition to its direct purpose, can be given additional functions, for example, dosing for pour liquid.
This will require a small improvement in funnels, available to everyone. At the top of the socket, a jumper (plastic or metal) with a hole for the rod passing into the tube of the funnel. Bottom stem is attached to the tube, and the top head with a suitable spring.
The spring lifts the rod and plug covers the hole. Click on the head — tube will flow as much fluid as required. On the inner or outer surface of the socket, it is possible to put graduations for accurate Otmar liquid.
Recommend to read
THE "OLDEST" CATEGORY OF MODEL ROCKETS
Of all classes and types of rocket parachute patterns category S3 the most "ancient". At the dawn of the emergence and development of rocket modeling one of the criteria of the...
LIGHT TELEGRAPH
Someone who knows Morse code or just going to study it, can build a simple device, shown in the figure. On a plywood Board install the battery B and the lamp L of the flashlight. Contactor...