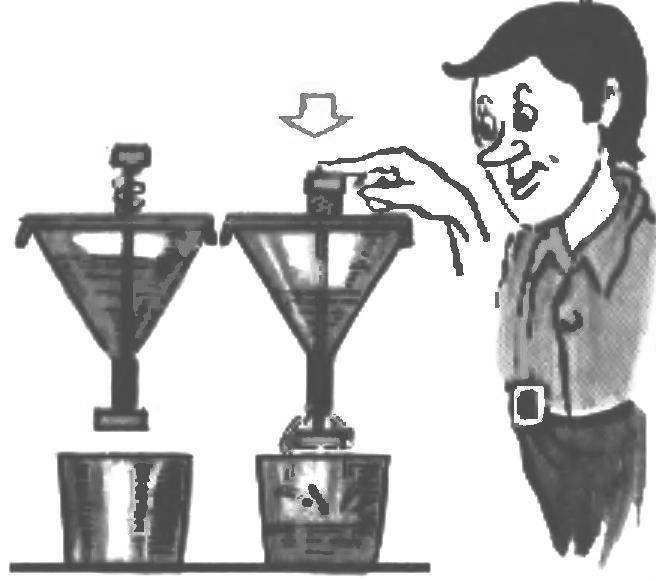 Any funnel, in addition to its direct purpose, can be given additional functions, for example, dosing for pour liquid.
This will require a small improvement in funnels, available to everyone. At the top of the socket, a jumper (plastic or metal) with a hole for the rod passing into the tube of the funnel. Bottom stem is attached to the tube, and the top head with a suitable spring.
The spring lifts the rod and plug covers the hole. Click on the head — tube will flow as much fluid as required. On the inner or outer surface of the socket, it is possible to put graduations for accurate Otmar liquid.
Recommend to read
WITHOUT A FUNNEL
Now in use many soft plastic bottles, cups, jars. To all the other advantages of such packaging is the fact that with its help. you can drink fluids in narrow vessels even without...
THROUGH THE BOTTLE INTO THE TANK
We tend to get rid of things that seem useless. But they say there are no rules without exceptions. Some items can be useful and after using them for their intended purpose. For example,...