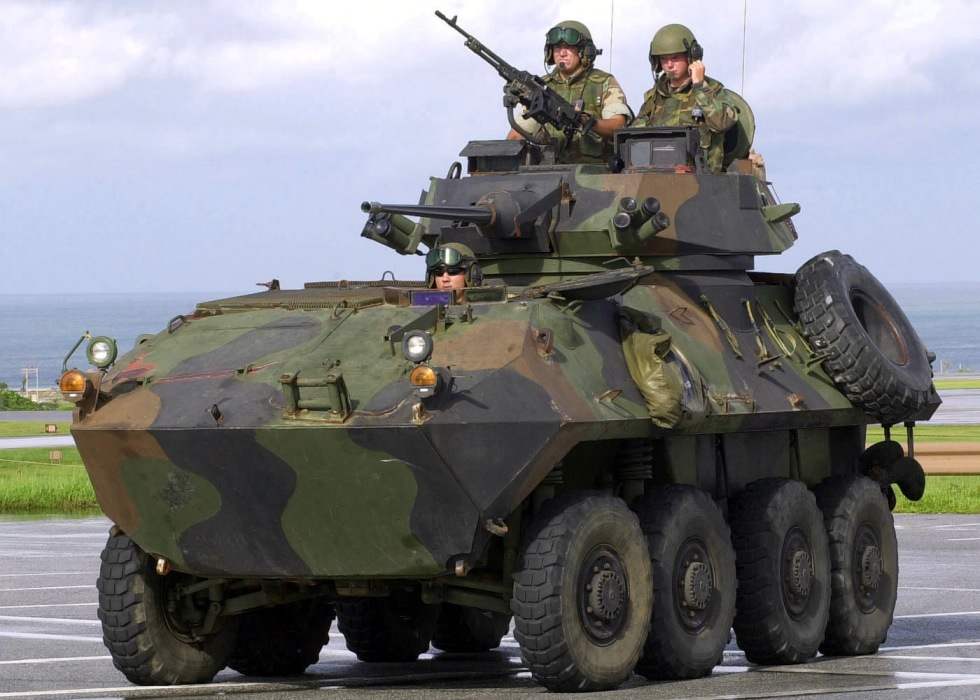 In recent years one of the most developing areas in the armor was the creation of vosmiklasnica machines wheel formula 8×8 with different weapons. These machines are more mobile in tactical combat, and less costly to operate and maintain, but worse armor, and have less combat power. Tracked them the "rivals" have more weight and often size, which affects the possibility of transfer of various vehicles, especially aircraft. Here at strategic mobility — benefit wheel designs.
One of the basic requirements now, for example, the army's leadership of the United States to the vehicles, is the condition of its transportability aircraft type C-130 Hercules, although for this purpose are already in use and more capacious C17 Globemaster III, and Airbus A400M.
Local wars of recent years have shown the increasing ability of military units to conduct combat actions in isolation from their connections and ability to face a well-armed enemy. That's why wheeled combat vehicles must be highly maneuverable and have powerful guns.