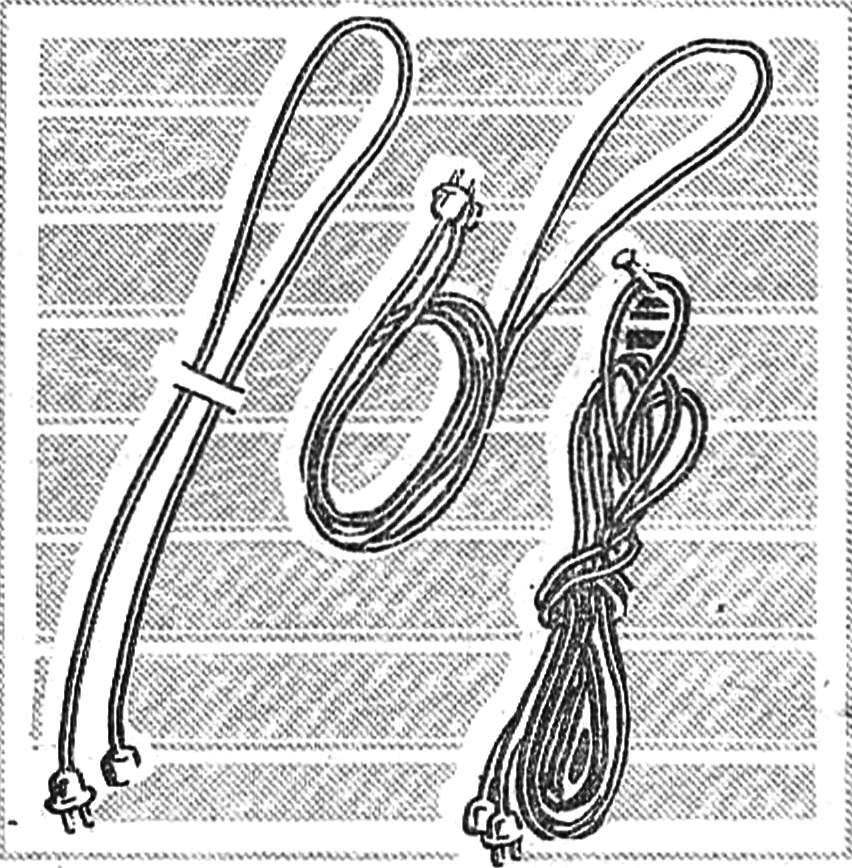 Where to put the extension cord? – A question arises every time when switching off the iron or other household appliance, we are trying to attach long cord collected rings. To solve this problem can be very simple: in the closet wall trying to drive a nail, a wire is turned off so that the end formed a noose, spanning the whole bunch.
Recommend to read
THE DRILL TEAM
Having a pretty powerful compact drive, the electric long gone among the leaders of household tools. And with the attachments, all kinds of fixtures are not averse and in agricultural...
YOUR WOOD-MACHINING
Delivered to readers a woodworking machine I own was designed, personally manufactured and now successfully use when building a house on his land. See how successful the design:...