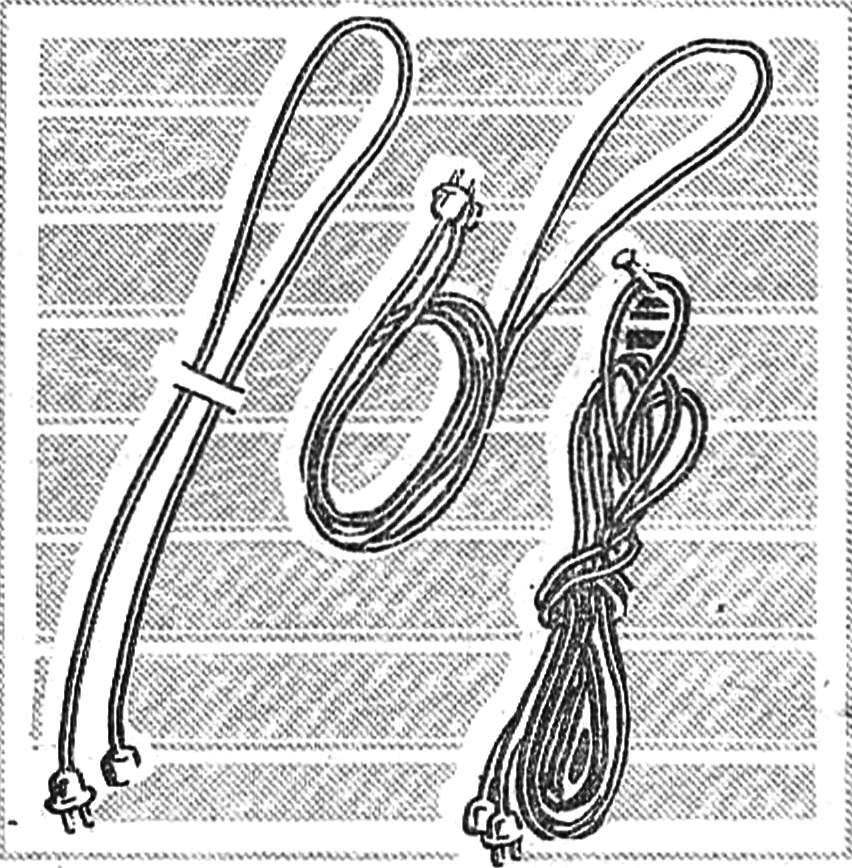 Where to put the extension cord? – A question arises every time when switching off the iron or other household appliance, we are trying to attach long cord collected rings. To solve this problem can be very simple: in the closet wall trying to drive a nail, a wire is turned off so that the end formed a noose, spanning the whole bunch.
Recommend to read
CLAMP FOR COIL
The wires of electrical appliances, having a large length, it is easier to keep folded in a coil. And to lock them in this position, you can make a special clamp. For example, from...
BETTER THAN HOOKS
If you rode into a new apartment and have not had time to nail in the bathroom hooks for towels, don't rush. That you will always have time to do. It is much easier and looks prettier...