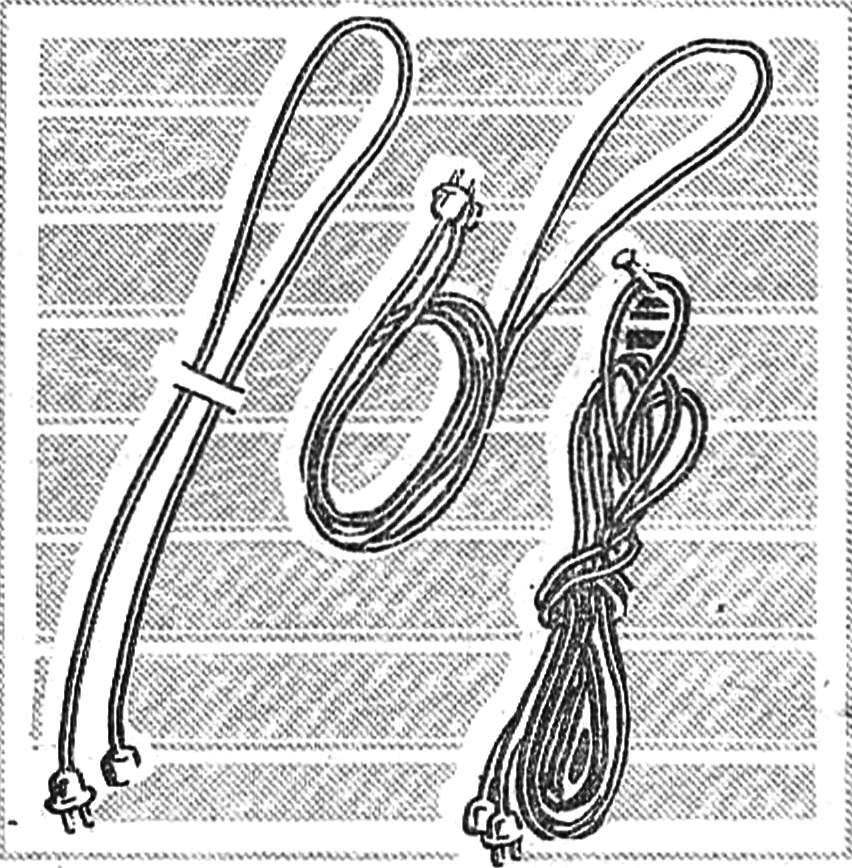 Where to put the extension cord? – A question arises every time when switching off the iron or other household appliance, we are trying to attach long cord collected rings. To solve this problem can be very simple: in the closet wall trying to drive a nail, a wire is turned off so that the end formed a noose, spanning the whole bunch.
Recommend to read
THE SECRET OF POPULARITY
Only two years have passed since that time, as the Federation of auto modeling sport of the USSR adopted a decision on the introduction of a new class of E-2. And this, in General,...
CUTTER OF HOOP
Loves to embroider or cross stitch is used for the tensioning of the fabric an ingenious device — the Hoop: two wooden or plastic rings, one of which together with the tissue fits snugly...