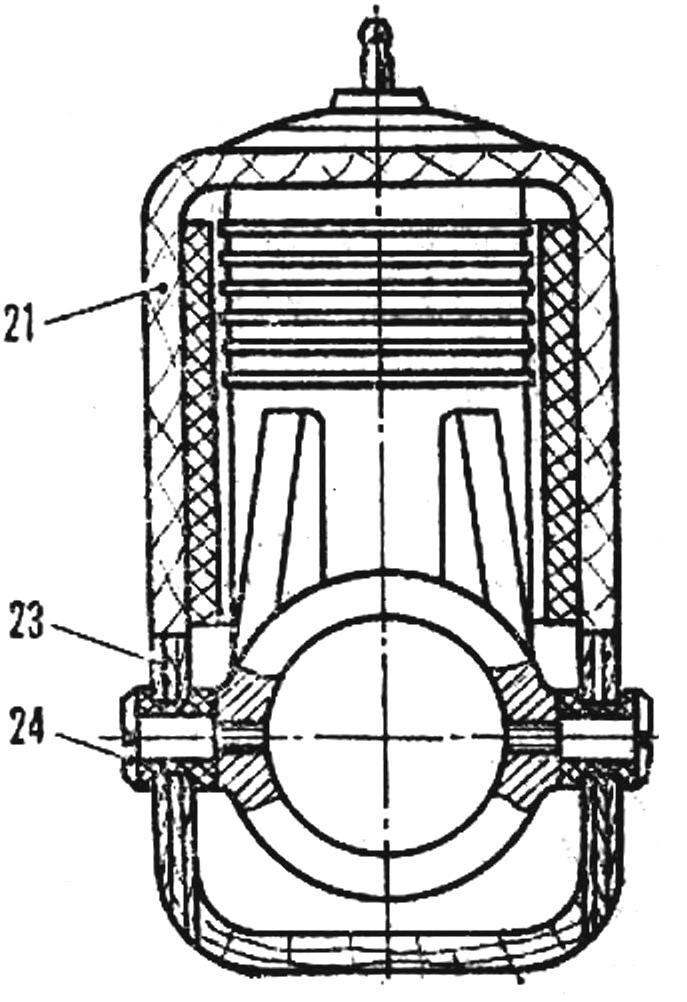 Speed kordovye models are very popular among modelers of the USSR. According to the classification of models of the ships they are United in group a-and are divided into four classes: A-1 — speed cord model free design with internal combustion engines working volume of 2.5 cm
3
, with the propeller; class A-2 — speed cord model free design of the internal combustion engine up to a volume of 5.0 cm
3
, with the propeller; And-3 — speed control line model free design of the internal combustion engine up to a volume of 10.0 cm
3
, with the propeller; In-1 — speed cord model free design with internal combustion engines up to 1.5 cm
3
, with a propeller.
In the process of developing high-speed cord models and diagrams of their design have undergone several changes, and now they are built in one common scheme.
Modern with korost Julia model class And represent a tai-called "three-point" planing system located in front of the two floats and related back propeller. This scheme allows the model to dynamically slide on the heel of the outer float.
The conditions apply to design models are quite stringent. First, according to the rules, the noise model should not exceed 80 dB, and noise measurement is made at a distance of 15 m from the model. Because of this design, it is necessary to introduce a special device opposing the spread of noise from the engine. These include mufflers on the exhaust of the internal combustion engine, the screens in the form of a hood and a soft engine mount.
In the design and manufacture of the velocity model depends on the type of engine. For model class A-1 can be used DVS "Rossi 15", and the motors of a domestic production "Talka-2,5", "CSTOM-2,5 CU" and "CSTOM-2,5 CU as". However, remember that the specifics of operation of the engines on the models of the class A-1 makes make serial motors a number of significant changes.