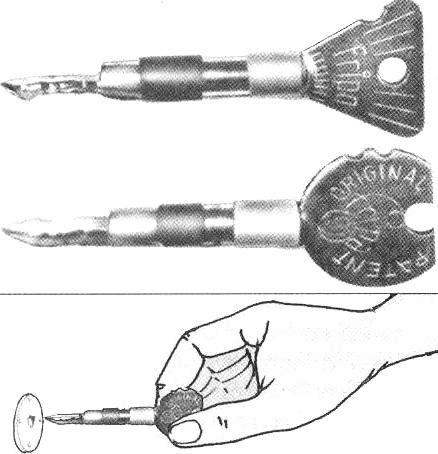 Clever locks are supplied with a no less intricate keys, which in contrast to the traditional plain old no beard, clearly suggests the correct position of the key when inserting it in the keyhole. However, with modern "pin" key shouldn't be a problem if the top of his swivel pad make incisions or Napili: they will show you how to insert the key.
Recommend to read
DELICATE SURFACE GAUGE
All good traditional marking gauge. Its only drawback is that after marking the workpiece on its surface still scratches. If you make the tool, shown in the figure, on one side of the...
"WE NEED BOOTS HEM"
Any new boots at the beginning, on one foot, because they are made on the same block. And the first time they have to break in order to mold them left and right. But it will not do in...