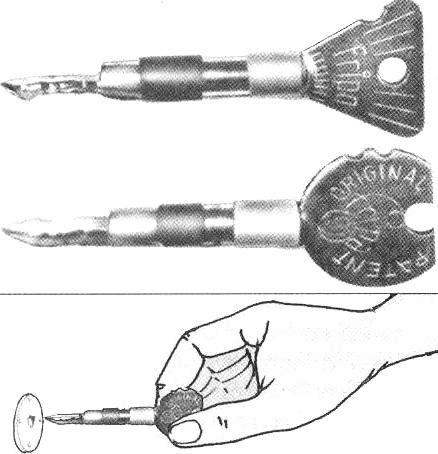 Clever locks are supplied with a no less intricate keys, which in contrast to the traditional plain old no beard, clearly suggests the correct position of the key when inserting it in the keyhole. However, with modern "pin" key shouldn't be a problem if the top of his swivel pad make incisions or Napili: they will show you how to insert the key.
Recommend to read
CATERPILLAR AROUND THE MOTOR
Many of you probably heard about the interesting winter sport — skijoring in which competing skiers towed by a motorcycle. In the Nordic countries is cultivated in this sport — towage of...
THE WONDER STOVE
I want to offer the readers of the magazine the burners for liquid fuel — diesel. It is also possible to use various waste industrial oils, diluted to a more liquid state diesel fuel...