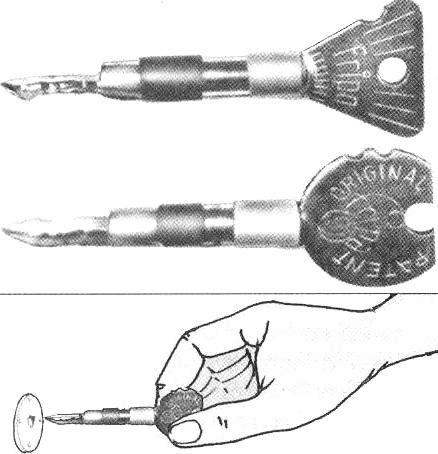 Clever locks are supplied with a no less intricate keys, which in contrast to the traditional plain old no beard, clearly suggests the correct position of the key when inserting it in the keyhole. However, with modern "pin" key shouldn't be a problem if the top of his swivel pad make incisions or Napili: they will show you how to insert the key.
Recommend to read
RECONNAISSANCE AIRCRAFT – "ANASAL"
RECONNAISSANCE AIRCRAFT - "ANASAL". Scale model 1:33. "Anasal" - reconnaissance aircraft developed by aircraft manufacturing factory, founded by Arthur Anatra. "Inasal" (Anatra-DS) on...
REPAIR "EUROCHICAGO" AXE
I don't know what the standard of "rivet" in China, like axes with tapered eye and epoxy fill as a retainer of the ax. The first such axe weight 0.6 kg with wooden handle I bought after...