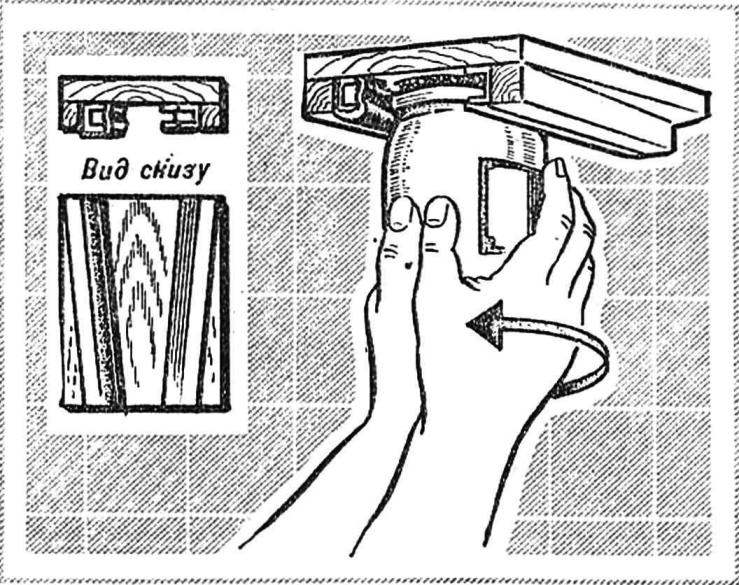 A good assistant hostesses will be crashcatcher for cans with screw locking. To make it simple: two bars must be screwed pieces of steel channel, and one of them should be wearing rubber hose. Both blanks fastened to a plate which is fixed on the lower side of a hanging cupboard.
Recommend to read
MODELIST-KONSTRUKTOR 1993-02
IN THE ROOM: Public KB "M-K": A. Muravlev. "Grupas" business and sports (2). Small-scale mechanization: V. Chirkov. Aisle different tractor one (4). In the dossier the forger: S....
WITH THE "METEOR" LYRICS
High-speed cord model presented on these pages, designed and manufactured in the older group of avtomodelistov club for young technicians Novosibirsk plant named after V. P. Chkalov. A...