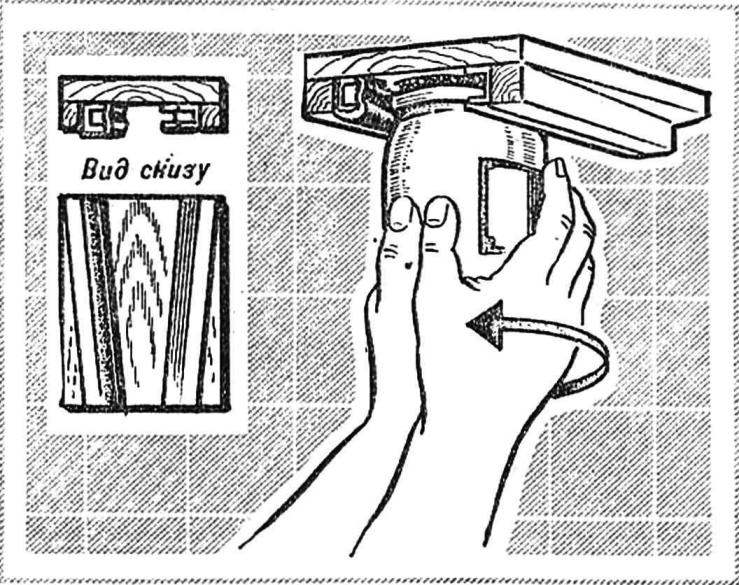 A good assistant hostesses will be crashcatcher for cans with screw locking. To make it simple: two bars must be screwed pieces of steel channel, and one of them should be wearing rubber hose. Both blanks fastened to a plate which is fixed on the lower side of a hanging cupboard.
Recommend to read
MODELIST-KONSTRUKTOR 1989-01
CONTENTS: Organizer of technical creativity: V. Bakin. One, but the fiery (1). Public KB "M-K": I. Stoma. Flying over snow (3). Resonance: (6); G. Kulumbetov. Buggy: yesterday...
TRANSMISSION …ON THE PALM
Laboratory and technical creativity SGPTU № 33 at the Leningrad Association "Svetlana" is already known to our readers. Dozens of original designs, has earned diplomas at many...