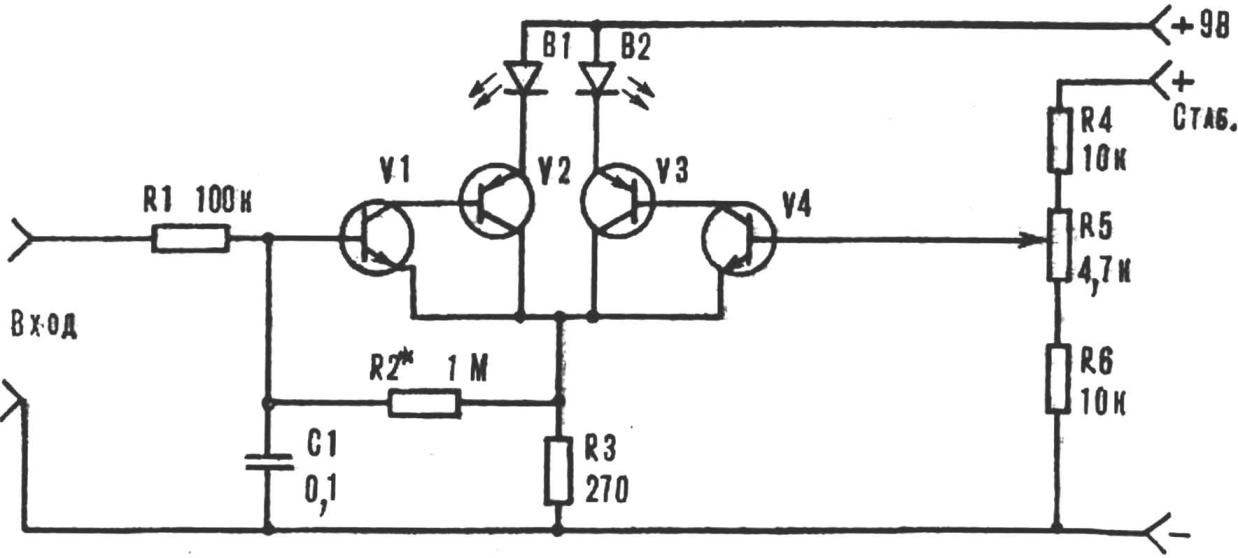 To radio sounded good on the UHF band, it should be adjusted to exactly take the radio. Will help you with this indicator fine adjustment circuit of which offers Bulgarian journal "Radio Television Electronics".
The DC component of the FM demodulator is supplied to the comparison circuit (comparator), is performed on four low-power silicon transistors! for example, KT315, KT361, and two LEDs АЛ102А—АЛ102В (see figure).
With the engine variable resistor R5 on the right shoulder of the comparator serves a reference voltage from a stabilized power supply.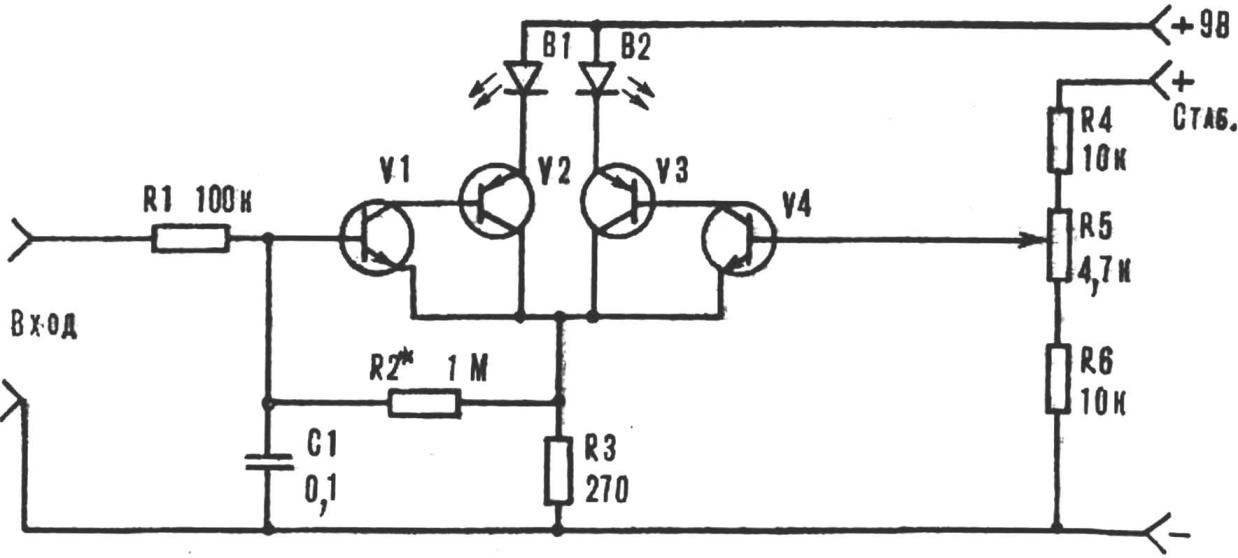 Recommend to read
AIR BATTLE IN SILENCE
The new rules of competition in the class of models of "air combat" prohibit the use of glow engines without mufflers. Offers its readers the most successful I have developed silencers...
MOTORCYCLE BACKPACK
This small trailer was designed and manufactured when our family received a plot of land for gardening in the suburbs of Cheboksary. Immediately there is a need to transport various...