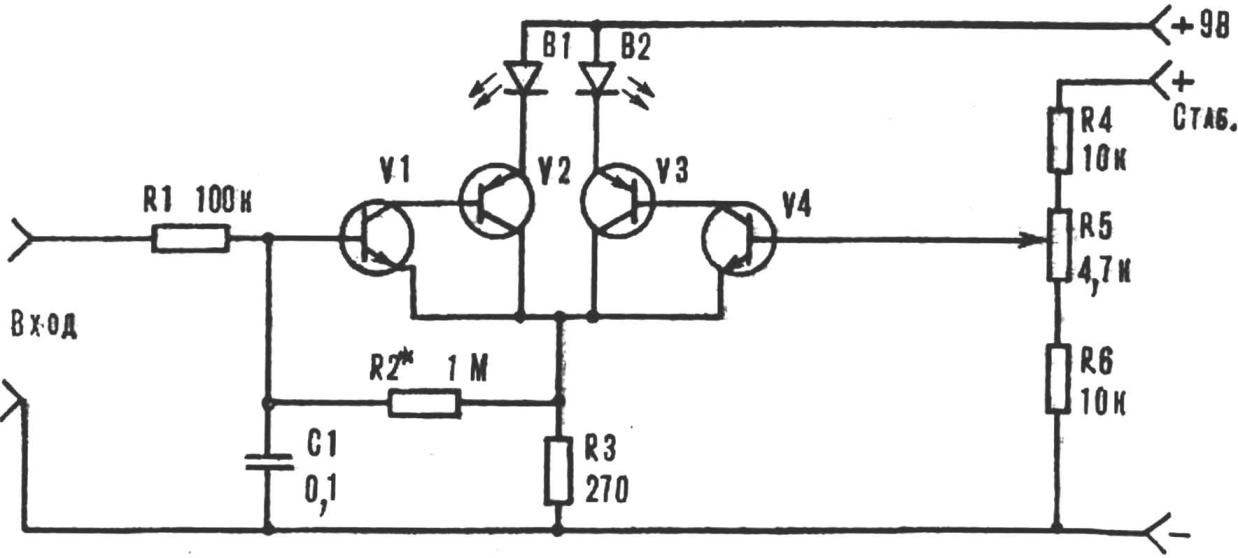 To radio sounded good on the UHF band, it should be adjusted to exactly take the radio. Will help you with this indicator fine adjustment circuit of which offers Bulgarian journal "Radio Television Electronics".
The DC component of the FM demodulator is supplied to the comparison circuit (comparator), is performed on four low-power silicon transistors! for example, KT315, KT361, and two LEDs АЛ102А—АЛ102В (see figure).
With the engine variable resistor R5 on the right shoulder of the comparator serves a reference voltage from a stabilized power supply.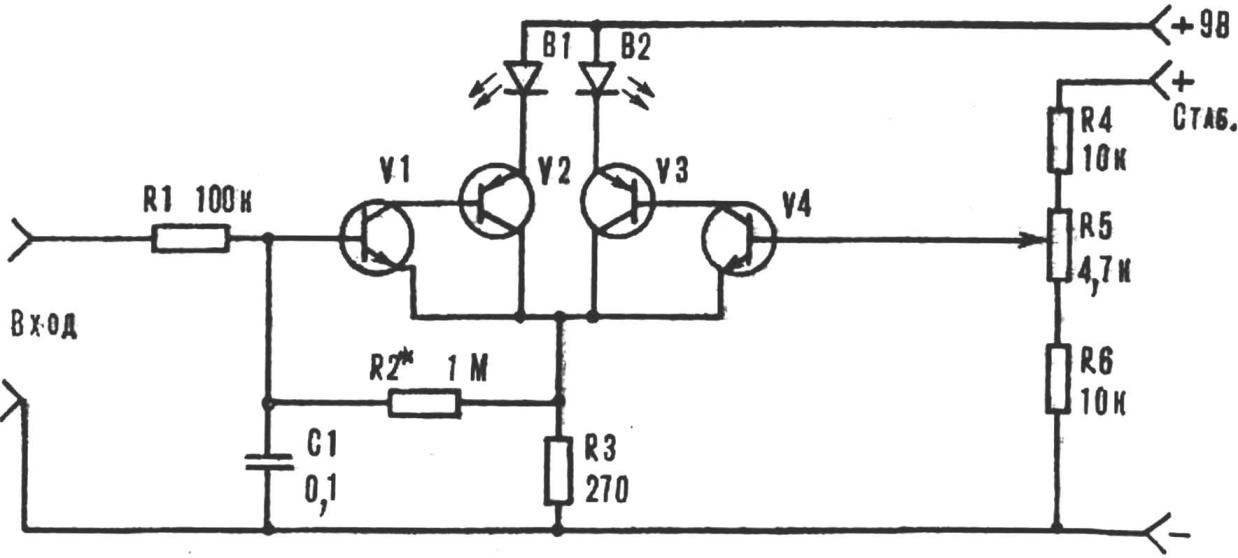 Recommend to read
AN EXPENSIVE EXPERIMENT
Bomber XB-70 VALKYRIE. The first jet bomber the BOEING b-47 came to the command of the U.S. air force in late 1951. However, the aircraft with maximum payload of about 10 tons could...
OFF — FORGOTTEN
To control the timely switch off the light in podsol tion spaces (storerooms, bathrooms n toilet komnatah) on the status of the switch is very inconvenient. For this purpose in my...