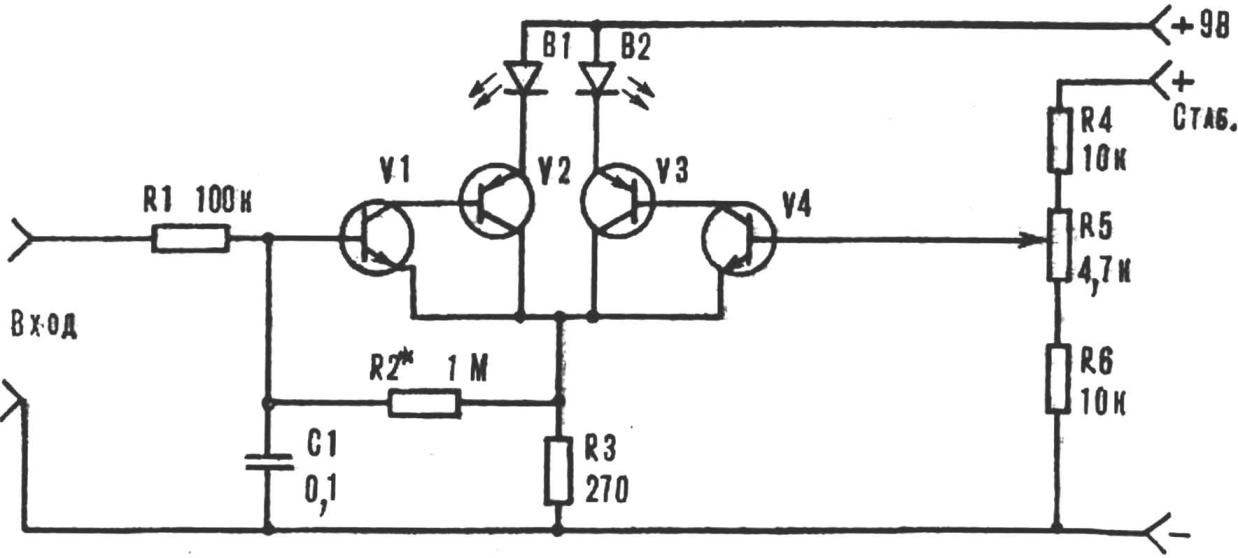 To radio sounded good on the UHF band, it should be adjusted to exactly take the radio. Will help you with this indicator fine adjustment circuit of which offers Bulgarian journal "Radio Television Electronics".
The DC component of the FM demodulator is supplied to the comparison circuit (comparator), is performed on four low-power silicon transistors! for example, KT315, KT361, and two LEDs АЛ102А—АЛ102В (see figure).
With the engine variable resistor R5 on the right shoulder of the comparator serves a reference voltage from a stabilized power supply.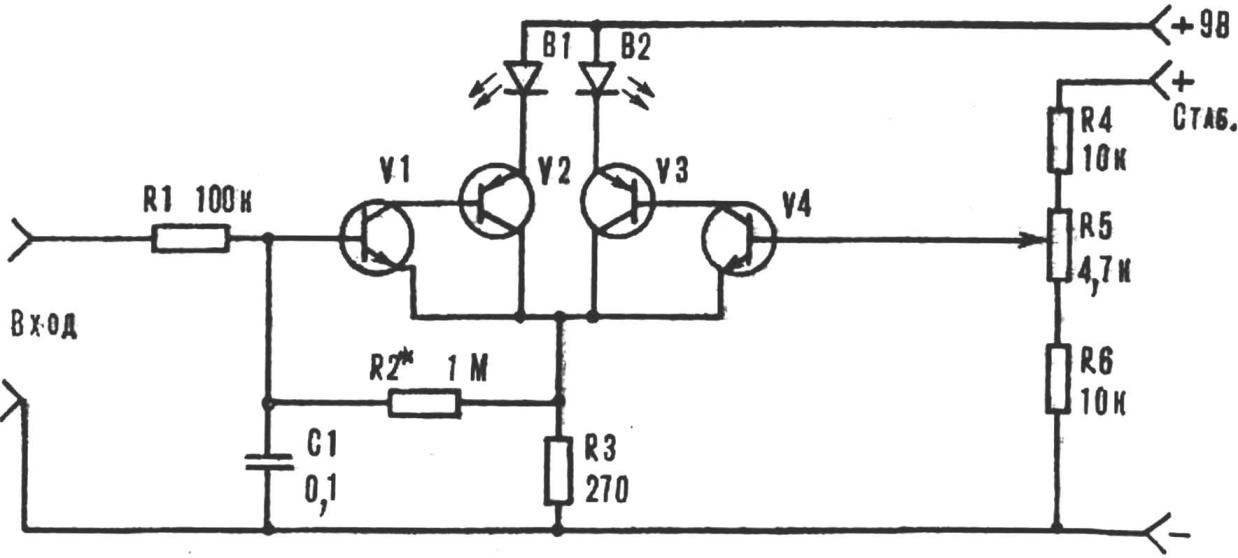 Recommend to read
MODELIST-KONSTRUKTOR 1969-11
CONTENTS: The 100th anniversary of the birth of V. I. Lenin: K. Cherednichenko. With the name of Lenin (2). Organizer of technical creativity: L. Balyasnaya. To strive, to seek (4); ...
ON AQUADROME TORPEDO
This little torpedo boat continues a series of models for competitions. The model is simple to manufacture and has good driving characteristics. Construction begins with the...