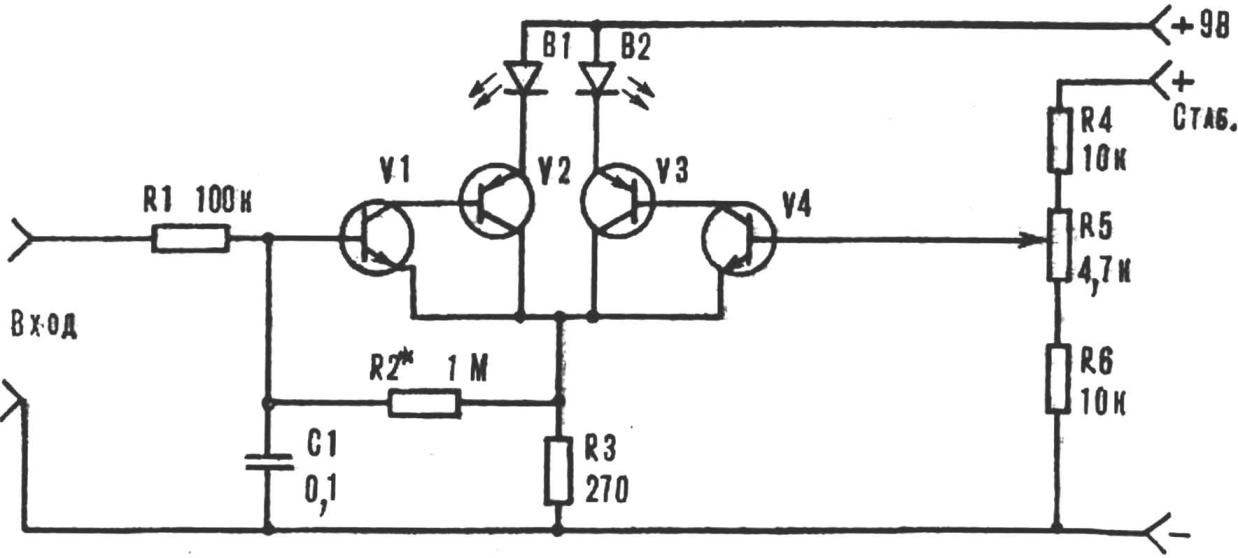 To radio sounded good on the UHF band, it should be adjusted to exactly take the radio. Will help you with this indicator fine adjustment circuit of which offers Bulgarian journal "Radio Television Electronics".
The DC component of the FM demodulator is supplied to the comparison circuit (comparator), is performed on four low-power silicon transistors! for example, KT315, KT361, and two LEDs АЛ102А—АЛ102В (see figure).
With the engine variable resistor R5 on the right shoulder of the comparator serves a reference voltage from a stabilized power supply.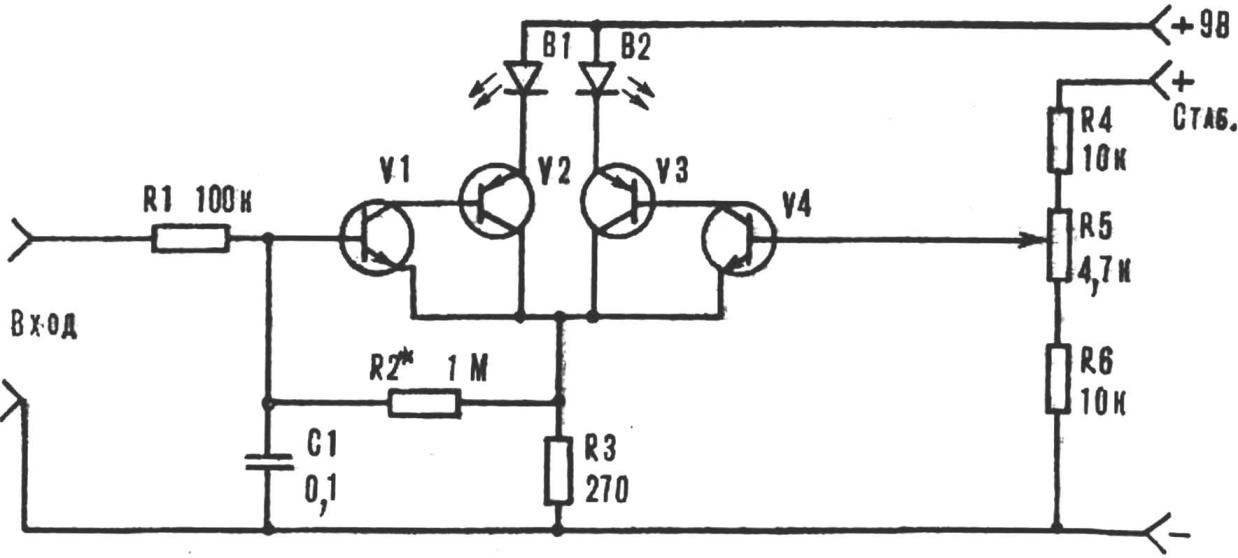 Recommend to read
COMBINATION LOCK
About code locks wrote more than once. However, most of them are difficult to repeat. Design suggested by our Bulgarian friends (the journal "Radio Television Electronics"), devoid of...
FROM "SPIDOLY" LAB!
(Continued. Beginning at No. 1,2,3,4' 2005)   Instruments based on the radio. Assembly and adjustment of the measuring complex   To configure individual measuring devices and the...