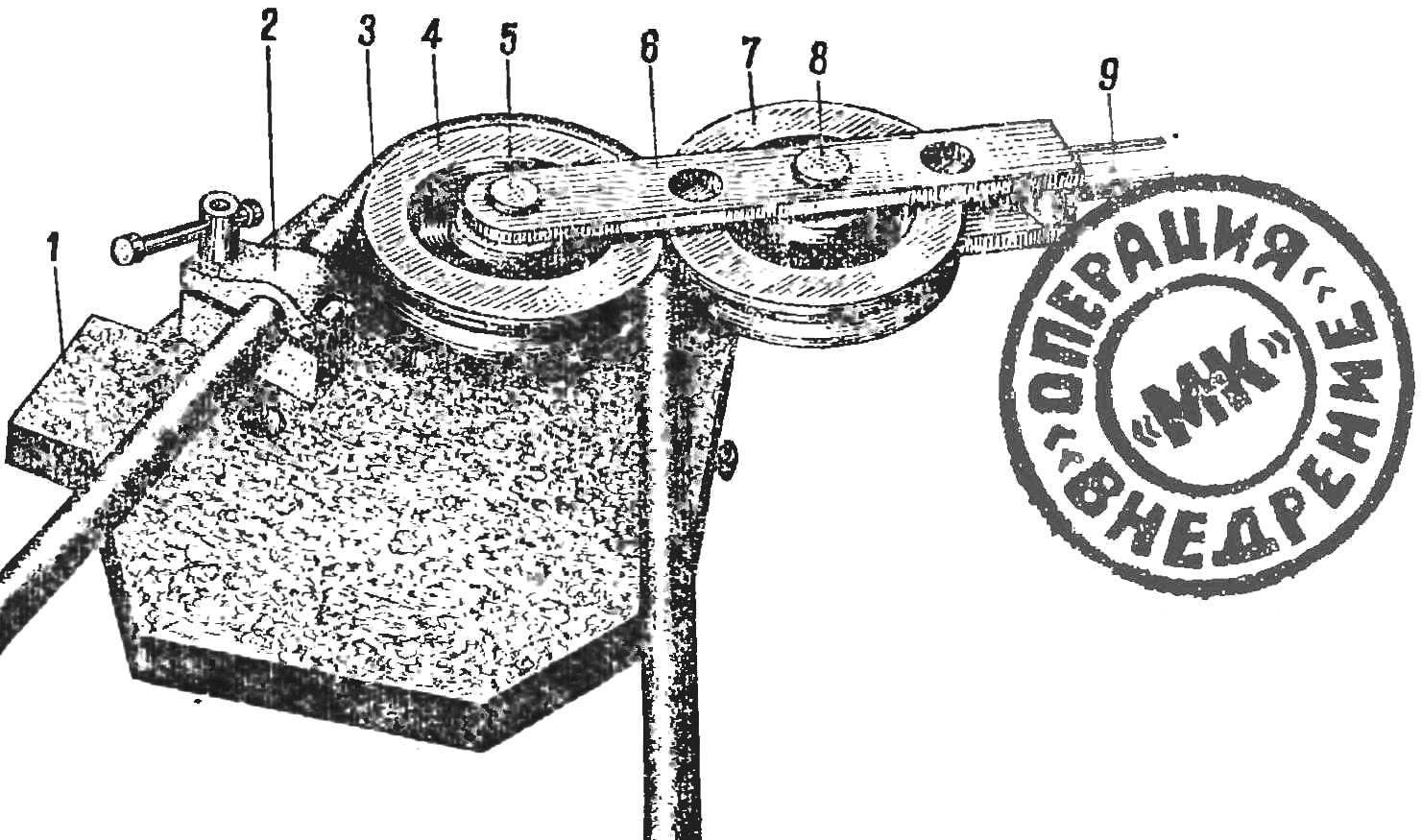 Remember how in one of the Russian folk tales bear arc bent? Took two legs of the barrel at both ends and through the knee. For while it attempts, as we know, was not successful, note that to perform this operation, in modern technical language, it took him three working "element": one rounding (knee) and two power (paws). The most modern devices for bending tubes and bars contain the same three elements. Usually they are mounted on a special table. There is a metal loop, which is inserted into one end of the pipe, a stationary roller — on it is bent, and the movable roller with the lever.
The "classic" scheme is preserved in the bending device, designed by the young innovators at the Dmitrov excavator plant (Moscow region). However, it is intended for thin tubes with a diameter from 10 to 33 mm.
The fixture is going on the workbench, on the base plate. Instead of the loop applied by the Cape castle with vorotkovy handle, securely clamping one end of the pipe. At the point of bending installed replacement roller. On his finger-worn axis rotary plug replaceable with another roller and a lever to which force is applied.
A turn of the lever the movable roller is driven around the pipe around stationary and the tube attains the desired curvature. The bending angle is controlled by the graduations marked on the base plate.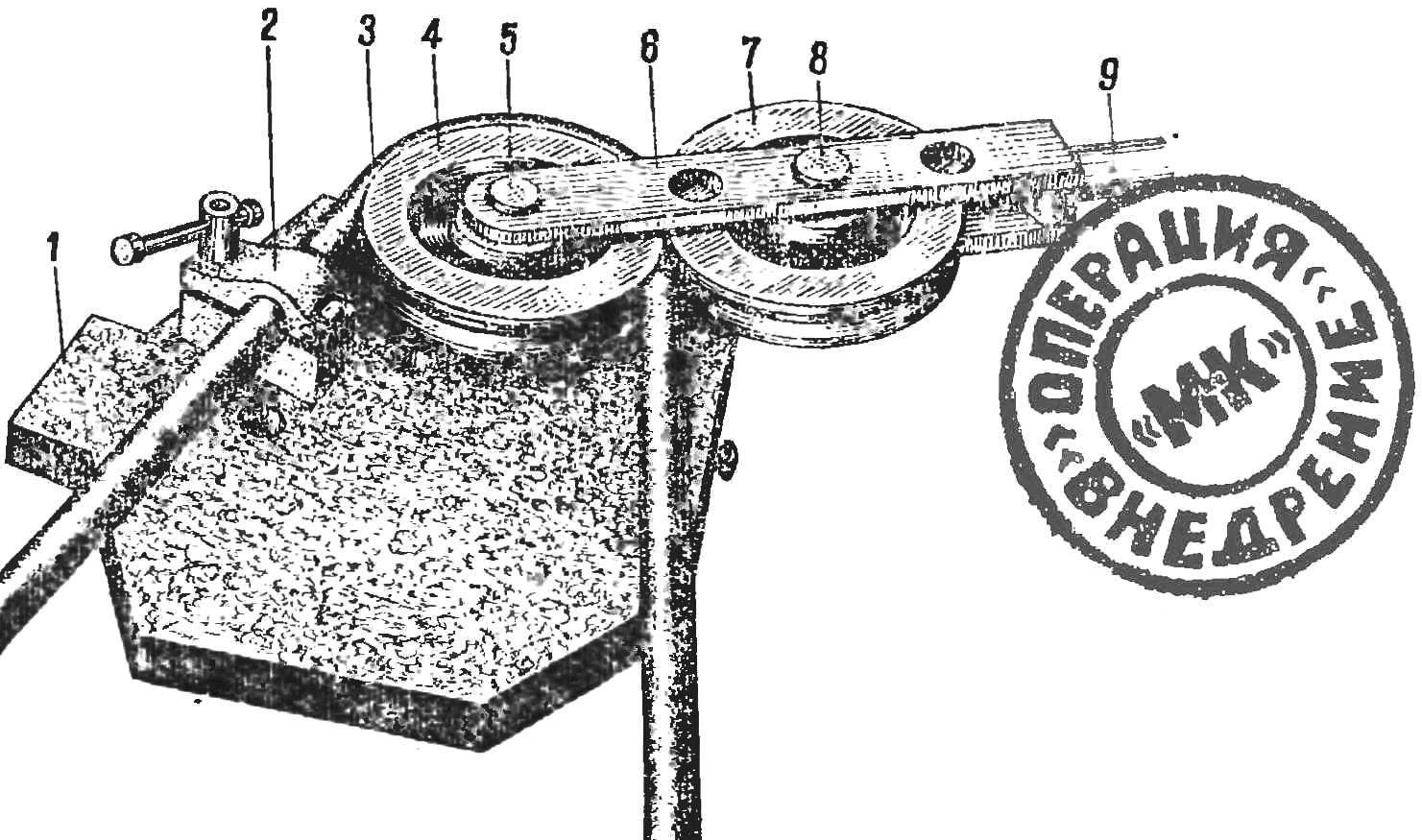 Fig. 1. Pipe Bender:
1 plate — base, 2 — lock, 3 — pipe, 4 — stationary roller, 5, 8 — finger-axle, 6 — plug, 7 — movable roller, 9 — lever.
A set of rollers multiple sizes allows to bend pipes of different diameters, giving them a corner in a fairly wide radius range from 200 to 145 mm.
The fixtures are light weight and small dimensions: 520Х200Х600 mm. Simple to manufacture and operate, it facilitates the operation and improves performance and productivity.
Recommend to read
PING-PONG ON THE LAWN
Homemade table tennis tables in the courtyard are usually fine stationary: rough, of boards or even concrete slabs—such structures are called table can only be conditional. Yes, and they...
CUTTER FOR CONVEYOR
In various sectors of the economy are in the service of conveyors with rubber-fabric belts by moving a variety of materials, details. Therefore, the wide application can find quite a...