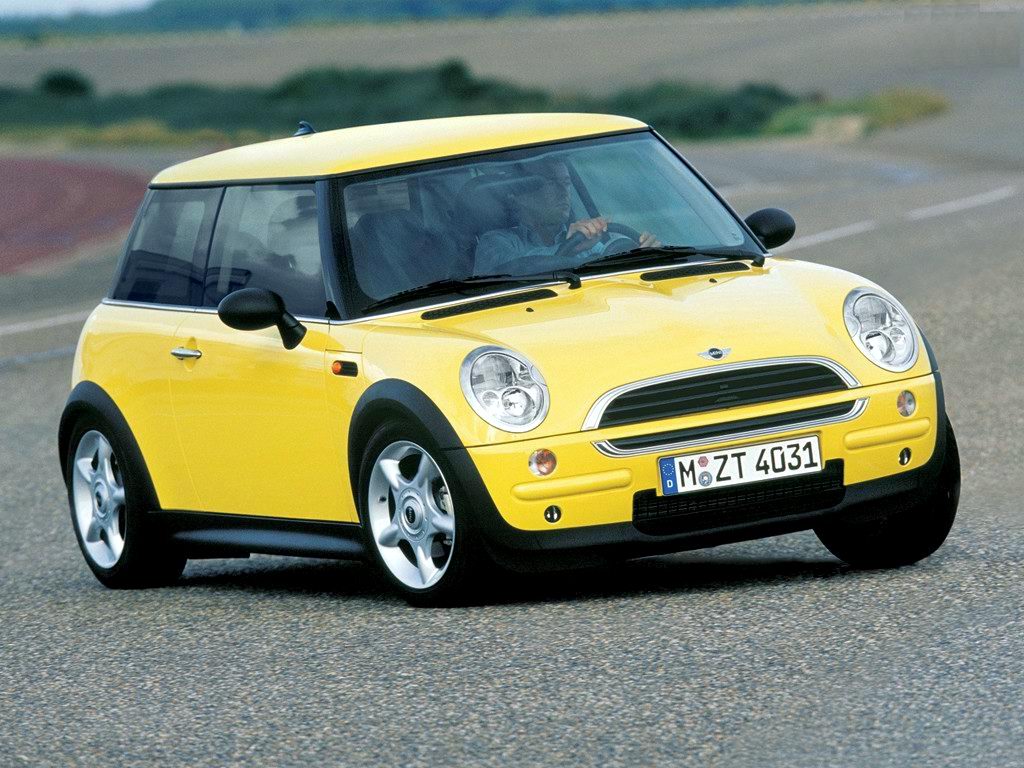 Nostalgic attempts to revive the once famous machines now become ubiquitous. Not spared this trend and famous company BMW, which at the Frankfurt motor show 2001 presented two car-twin — MINI ONE and MINI COOPER.
As you know, original MINI, designed by Alec Issigonis, was released by the British company British Motor Corporation August 26, 1959. Initially in Europe and, especially, in America the car was more than cool, however, in 1962 the level of sales reached 200 thousand units a year, and the baby-the MINI became a cult cars — they went and the Beatles and members the Royal family. But everything has its logical conclusion — the last MINI left the Assembly line on 4 October 2000. Left to next year to be revived by BMW.
It should be noted that German MINI although small, but prestigious cars with engines working volume of 1.6 L. MINI body Rigidity in torsion, at least twice higher than the modern cars of the same class. The front suspension — like McPherson, right and left drive shafts of the front wheels are made the same — this eliminates the effect of "torque steer" under heavy acceleration. Front and rear disc brakes. The machine is equipped with ABS system and electronic brake distribution forces in the turns.
MINI ONE: length 3626 mm; width 1688 mm; height 1408 mm; wheelbase 2467 mm; track (front/rear) 1458/1466 mm; Luggage capacity of 150 liters; curb weight 1040 kg; total weight 1470 kg; engine 1.6-liter, 4-cylinder, petrol with multipoint injection and a power of 90 HP, is located transversely in front; the maximum speed of 185 km/h; average fuel consumption of 6.5 l/100 km.
Recommend to read
DRYING WATER…
In this issue we introduce young innovators, participants of operation "the Introduction" with an unusual method of drying developed in Nikolaev. At our request about it, say the authors...
POURED "ON THE NECK"
Some plastic and metal containers — cans — sloping neckline. Of them conveniently pour out contents, and in this sense, the design, of course, justified. Also said to fill the canister...