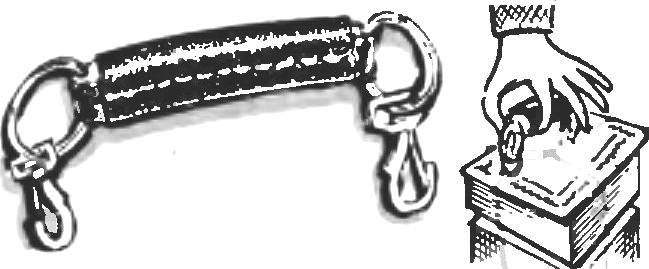 Everyone probably had to carry a heavy basket or bag of shopping tied with twine, which "cuts" the fingers otnih the burden seems even heavier. It is for this case there is the handle — "avoska". For its production will need a strip of leather, two metal rings and two small carabiner.
Recommend to read
MODELIST-KONSTRUKTOR 1974-10
CONTENTS: Organizer of technical creativity: A. Efimiev. Education (2); V. Tambovtsev. KB boys (4). Public KB "M-K": A. Titarenko, V. Molchanov. Electroboiler (6); Skiing - in...
GREASE WITH NO PROBLEMS
It is known that over time a regular door and other hinges start to creak, and lubricate them from the inside is not so simple: sometimes you have to remove them, which is not always...