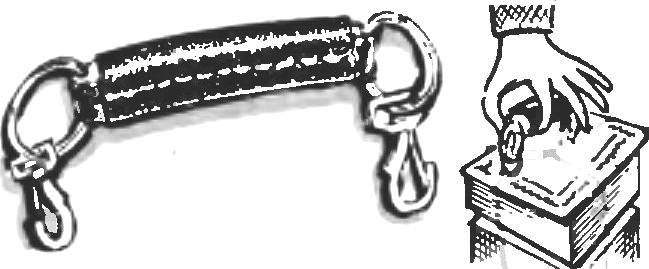 Everyone probably had to carry a heavy basket or bag of shopping tied with twine, which "cuts" the fingers otnih the burden seems even heavier. It is for this case there is the handle — "avoska". For its production will need a strip of leather, two metal rings and two small carabiner.
Recommend to read
INSTEAD OF DUCT TAPE
I want to share with the readers of "M-K" a small trick that often helps me when it is urgent for insulating wires and electrical tape no. Done in this case so I cut a strip from the...
THE SAFETY GUARANTEE
All good thermos, but only gentle — all because of the bulb: very fragile, especially filled. To protect the bulb, without disturbing its properties, will help foam ring made of...