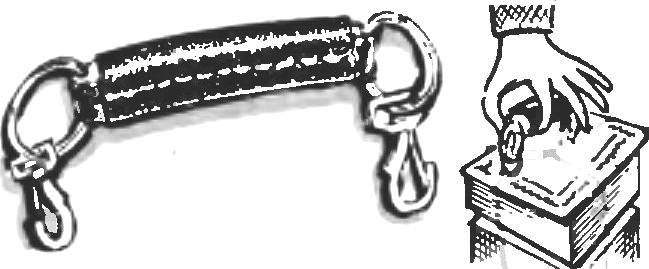 Everyone probably had to carry a heavy basket or bag of shopping tied with twine, which "cuts" the fingers otnih the burden seems even heavier. It is for this case there is the handle — "avoska". For its production will need a strip of leather, two metal rings and two small carabiner.
Recommend to read
FLYING… ON THE GROUND
Svobodnaya radio control model airplanes, gliders and helicopters is currently being implemented with the help of tiny transmitters that have levers or buttons to apply for the model of...
THE PROTRACTOR ON THE MACHINE
When machining on milling machines it is frequently necessary to install the item at a certain angle. An original device for this purpose was shown in NTTM-78 military innovators. This...