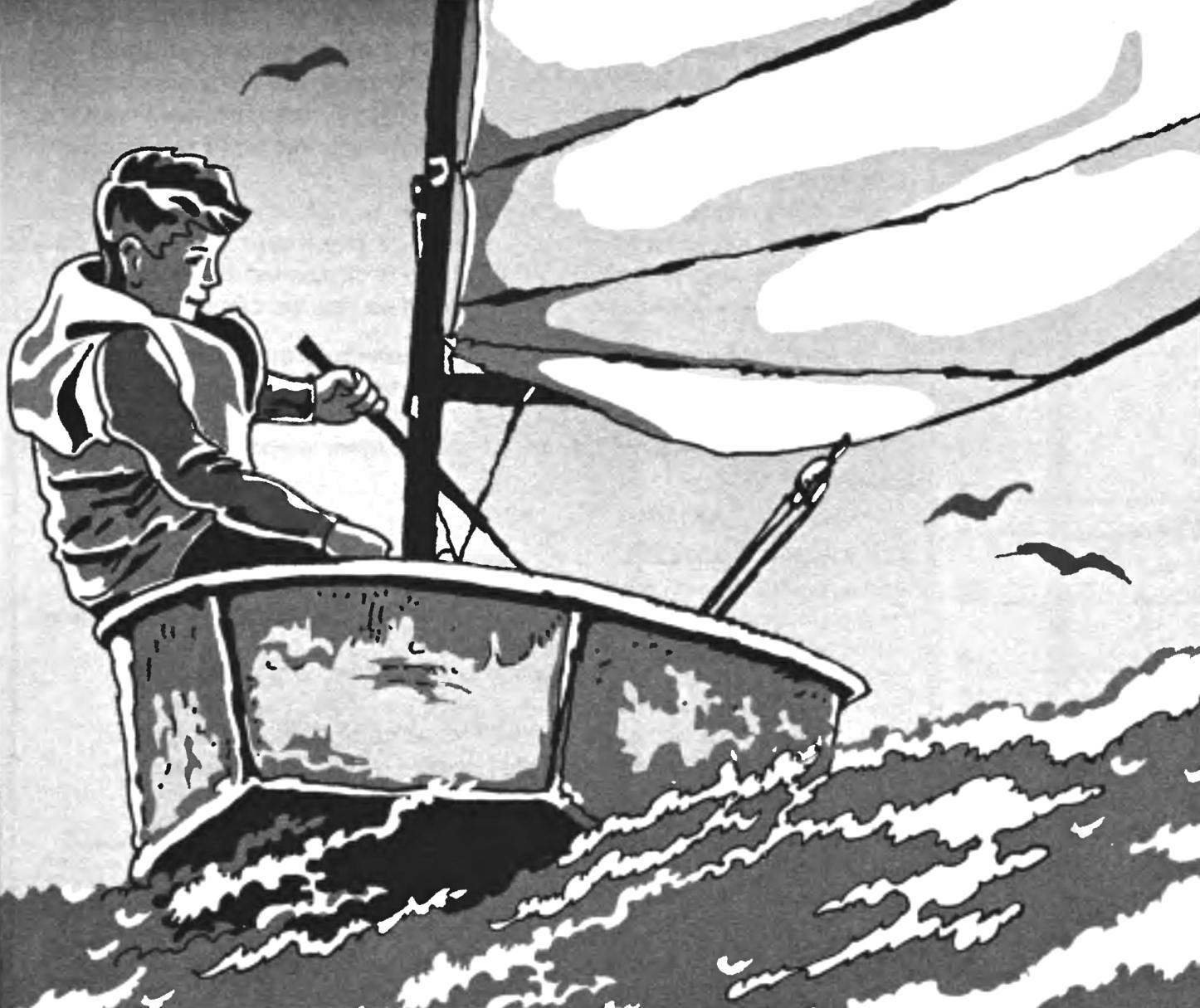 Its high performance is a boat more suited to voyages on inland waters and small weight of the hull allows to deliver it on the upper trunk or the trailer car almost any "blind corner". Chibis can be recommended to fishermen and campers for offline (up to two weeks) trips of two people or of hikes of the day the three of us. Will like this boat and the villagers standing along the banks of rivers and reservoirs, as an everyday vehicle, the more that the opportunities for installation of outboard motor, sails or oars makes it universal.
For ease of fabrication of the housing uses lines with a flat bottom. Due to this the boat has a shallow draft, which gives the opportunity to approach the shore closely and to overcome the move is shallow water and river rapids. The nasal extremity of the transom more is raised. From splashing in the excitement of it covered with a small deck. In the campaign under the deck and banks are placed inflatable bags-hermoupoli with equipment, providing the ship unsinkable.
All cross set of "Lapwing" is made of plywood 12 mm thick, but depending on the available material frames can be made from pine slats with a cross-section 20×40 mm, with reinforcing plates at the joints. The bow transom is made from two sheets of plywood, and aft between the sheets of plywood glued under engine Board with a width of 150 mm.