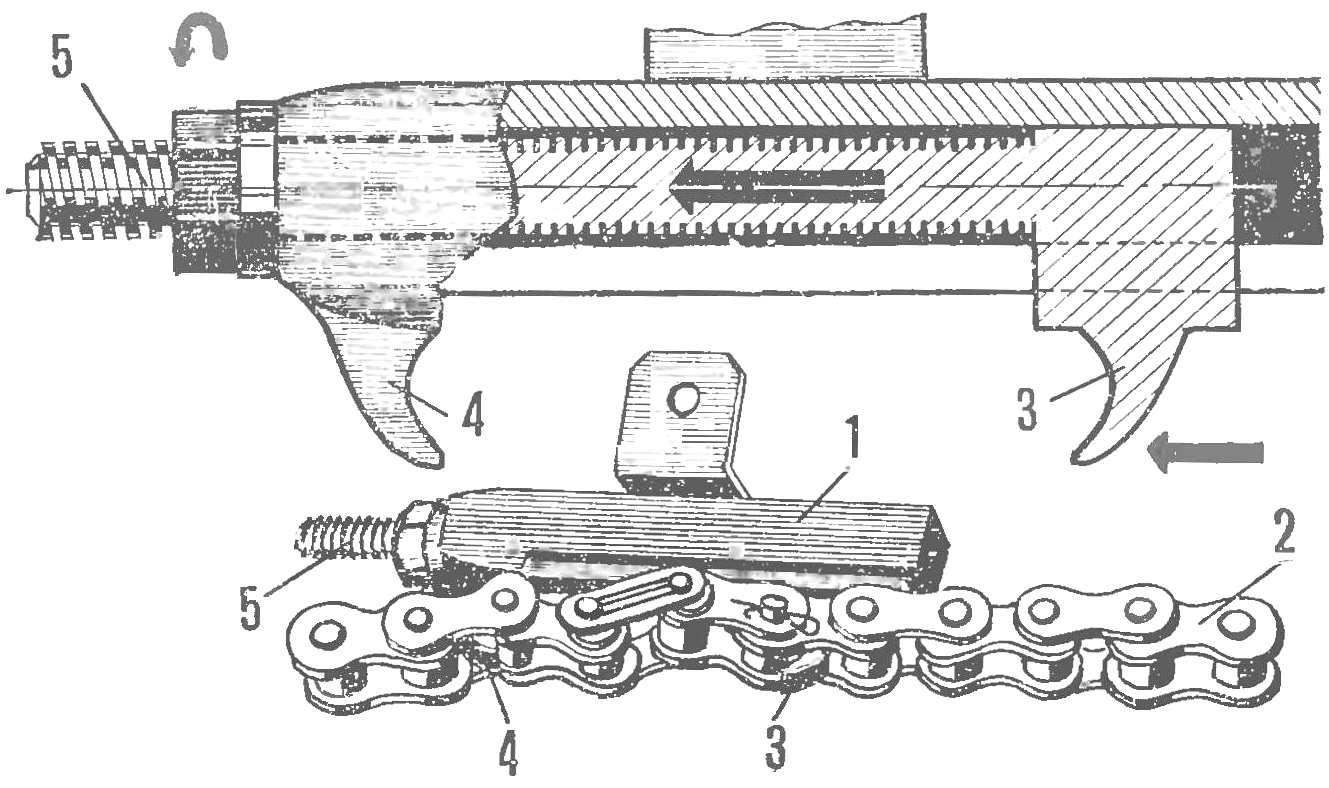 A variety of roller chain, like a Bicycle or a motorcycle, are used on many machines, including most agricultural units. With their Assembly during the repair of machines of great assistance can provide a simple tool offered by pioneer A. Yurchenko (see figure).
Its purpose is to tension and alignment of chain ends for subsequent connection. Device consists of stationary and movable hooks, subtended by a screw with a nut. This hooks devices are introduced in the next chain, and the nut is gradually tightened the key to the until extreme links will not converge.
Stretch strap:
1 — housing, 2 — circuit, 3 — movable hook, 4 — fixed hook, 5 — tightening screw with a nut.
The use of suspended devices, ensuring high performance and significantly simplifies the conditions of labor.
Recommend to read
SCISSORS-HOLE PUNCH
When repairing machinery, especially agricultural, are quite common and at the same time melomakarouna operations cutting of sheet iron, and the manufacture of cardboard strips with...
ONE INSTEAD OF FIVE
Combination wrench for cylinders. Probably no industrial sector or agricultural workshop now can not do without gas welding or cutting metal. Widely used and effective method such as...