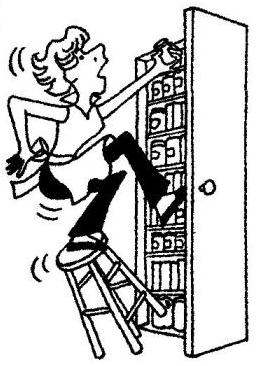 1.
In order to achieve maximum capacity of the height of the majority of cases—a Lee, book or kitchen—use as a rule, taller than a man. To get something lying at the top, you have to resort to using ladders or to substitute other AIDS type of stool that is not always safe.
2.
It would be good for those goals to come up with some device in the closet to not use foreign objects, but at the same time be able to reach immediately after opening the Cabinet door.
3.
Such a device could be a small stool-step, but such that did not require additional space in the closet. The British magazine "the illustrated Mechanics" offered (in the form of light comic) for these purposes, a folding design, consisting of only three parts and furniture hinges.
4.
Folding footrest is hinged directly to the door of the Cabinet: after opening the stool falls and turns into a reliable step, a support which serves not only the leg with the locking hook, but a special bracket on the door.
5.
After use, the footrest is released from the locking hook and climbs to the door of the Cabinet.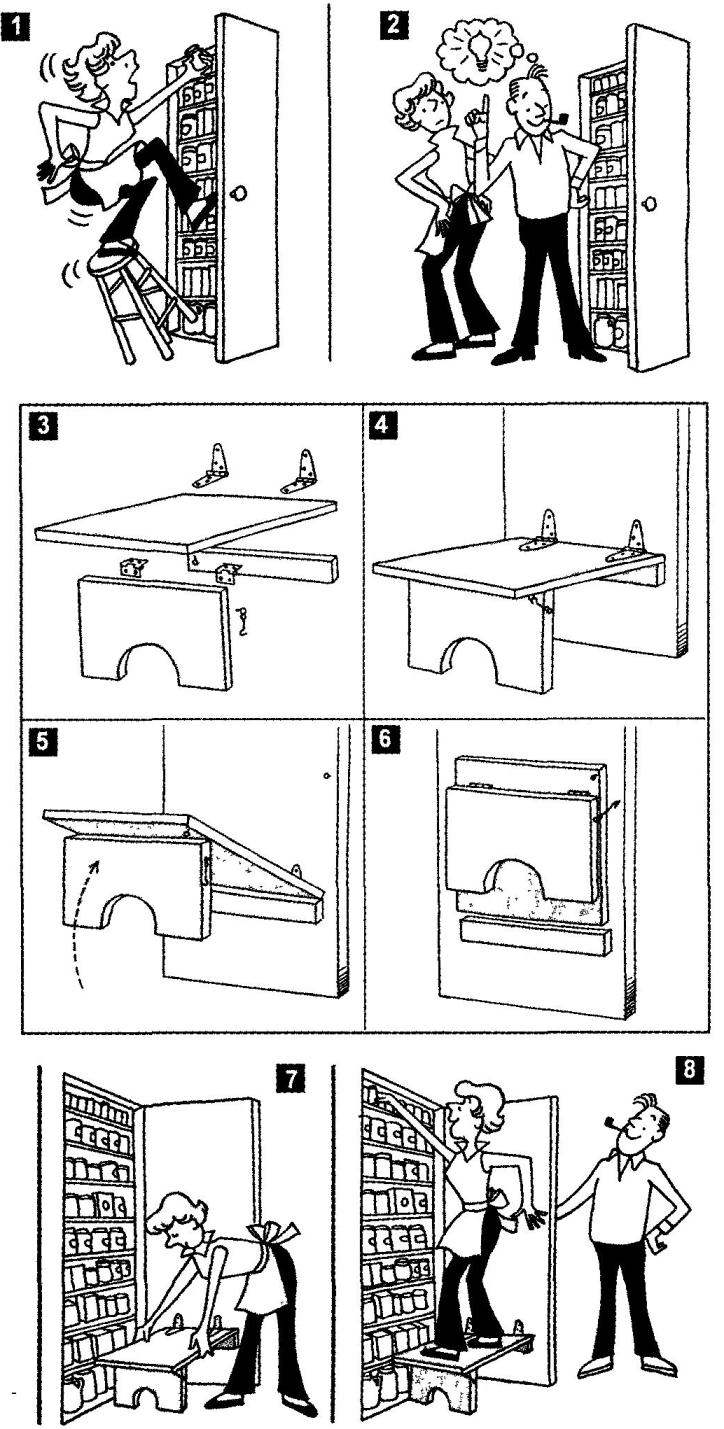 6.
In the raised position, the bench is fixed to the same hook on the Cabinet door and does not interfere with the use of its contents is available at: levels.
7.
Easy folding stool-footrest makes it available to any member of the family (selected the appropriate level of its mounting on the door of the Cabinet and the height of supporting feet).
8.
The correct execution of the bench and loose its detail ensures not only convenience, but safety is even more important than other supporting tools.
Recommend to read
ENTRANCE HALL: MODEST AND BEAUTIFUL
Not every house entrance hall allows the use of the proposed trade options wall-wardrobe: they tend to be designed to a spacious hallway. At the same time, even in a small hallway it...
BEDSIDE TABLE-SHELVES-STOOL
In this original design is just three of the furniture item. When folded, it is a stool — a comfortable place for an elderly person or child that can sit, obovate or removing shoes....