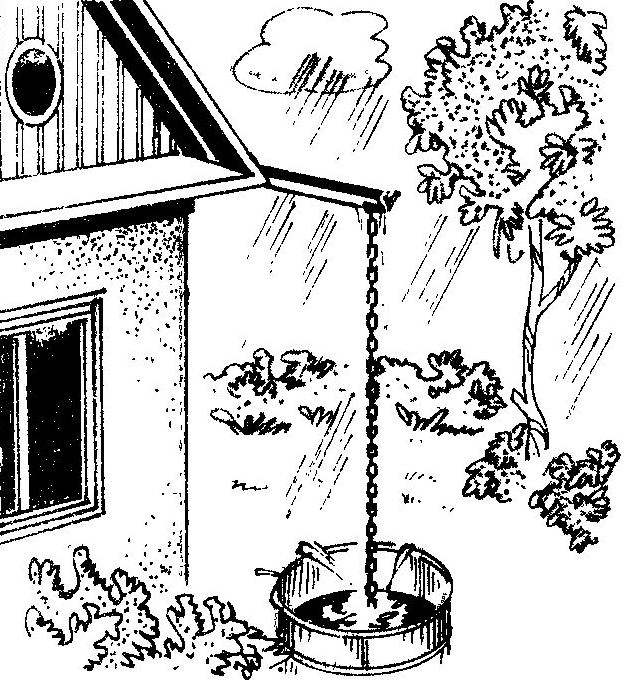 Rarely anyone country house equipped with gutters. But they are guarding the walls and the Foundation from the spray significantly push back the date for the next overhaul. However, the fabrication and installation of drain pipes is troublesome. However, they completely replace the simplified waterways — for example, rope, plastic or metal chain. Omitted from the gutter on the roof directly into the barrel or filled with gravel drainage capacity, they do not give razbryzgivanija flowing rainwater or melt water.
Recommend to read
DRAIN… ON "A LEASH"
To collect rainwater from the drain flooded the bottom of the wall and the Foundation, it usually put a barrel or descend from the roof a chain, playing the role of a "ladder" to calm...
PIGGY RAIN
Most gardeners under the gutters certainly are cumulative barrels to collect rainwater from roofs for irrigation reserve, and in case of fire — water at hand. It's a pity, when the heavy...