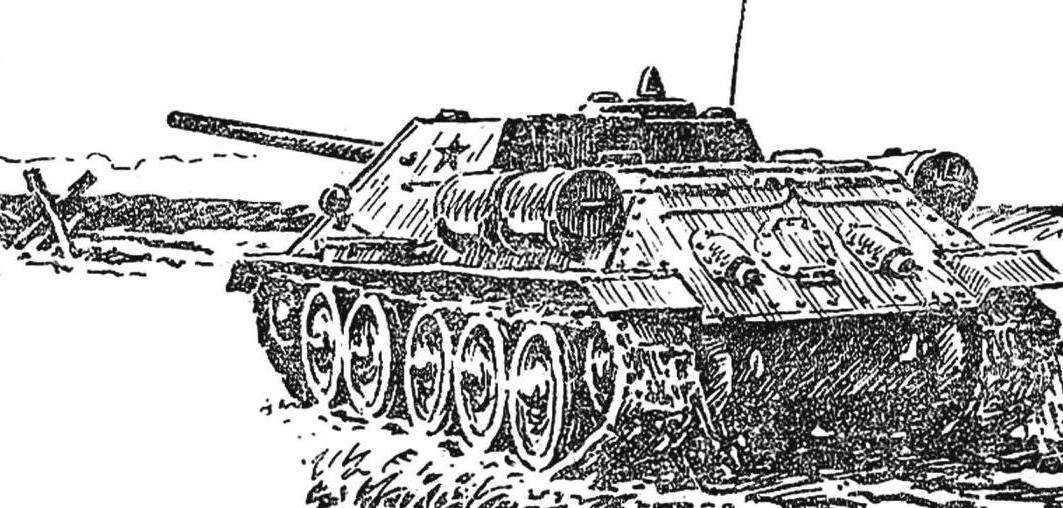 The victory of the Soviet troops in the forty-second and forty-third years had tipped the scales of war in our favor. The enemy got an object lesson. Failing two consecutive critical operations such as "Typhoon" and "the Citadel", where the rate was in the tanks, after losing the battle of Stalingrad, in which Soviet armored vehicles went far not last role, the fascist command was forced to seriously attend to the problems of his tank.
Another would be: some two years ago T-III with a 30mm frontal armor and a 37 mm cannon walking the March was held on the roads of France. And in 1942, having armor, reinforced with screens up to 80 mm and 50-mm gun, this tank (along with T-IV, armed with 75-mm cannon) could not withstand the impact of Soviet technology on the Volga.
In the July battles, forty-two were tanks "Panther" T-V "Tiger" T-VI ("Tiger"-VI-N). The first of them had frontal armor of up to 85 mm, the second — up to 100 mm. And the "shirt" self-propelled guns "Ferdinand" has reached a possible limit — 200 mm, However on the battlefield has a rival, who was able to destroy these steel shields: Soviet heavy tank KV-85, the famous T-34 and finally, self-propelled guns SU-152.
But all Hitler's tanks were developed not in a hurry. In Germany already in 1940, was created prototypes of a powerful armament and booking combat vehicles. Judging by the print of 1940-1941, experimental tanks Nazi Germany had characteristics that placed in the table.