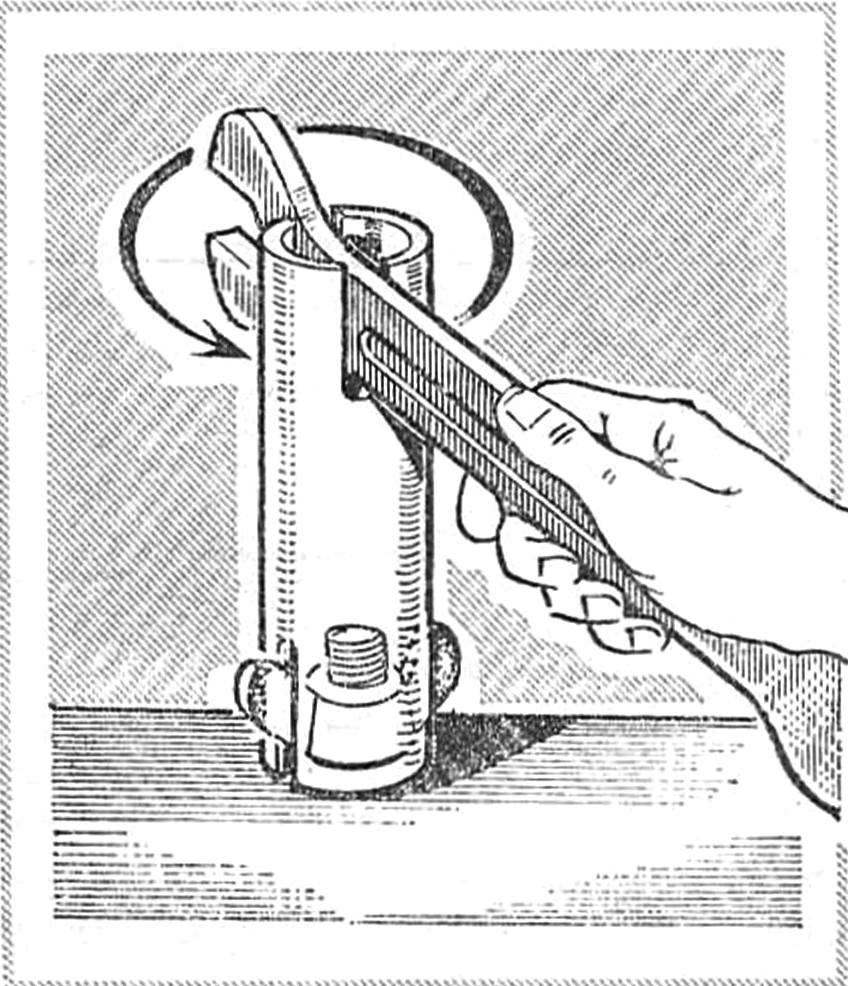 It happens that the nut-"lamb" cannot be unscrewed by hand. Will come with original key from the segment of steel pipe with diametrical cuts.
Recommend to read
CLAMP? NOT A PROBLEM!
It is known that the easiest and most reliable method of connecting pipes with flexible hoses, with clamps, However, to find the latest is not always possible, and to do it with my hands...
DRILL-GREGORATOS
This simple device will help with the help of ordinary hand drills to cut holes of any diameter in the plywood, hardboard and particleboard.