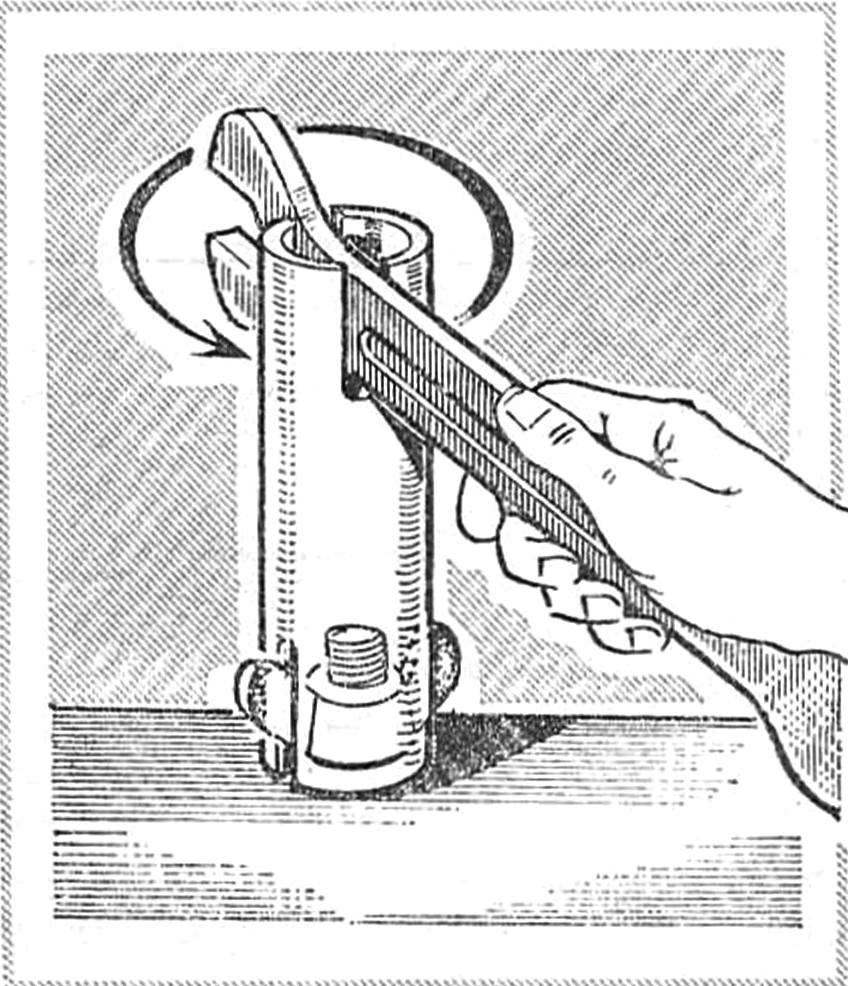 It happens that the nut-"lamb" cannot be unscrewed by hand. Will come with original key from the segment of steel pipe with diametrical cuts.
Recommend to read
"…TO UNWIND THE YARN,"
Fingering binder "Modeller-designer", I found in No. 11 for the year 1978 note "Fixture austere". It was about the simplest device which can be used to facilitate the rewinding of the...
THE MIXER IS NOT FOR THE KITCHEN
The need to effectively mix anything occurs not only in cooking, but, for example, in the preparation of two-component parquet lacquer, complex color paint, or epoxy glue. Thus it is...