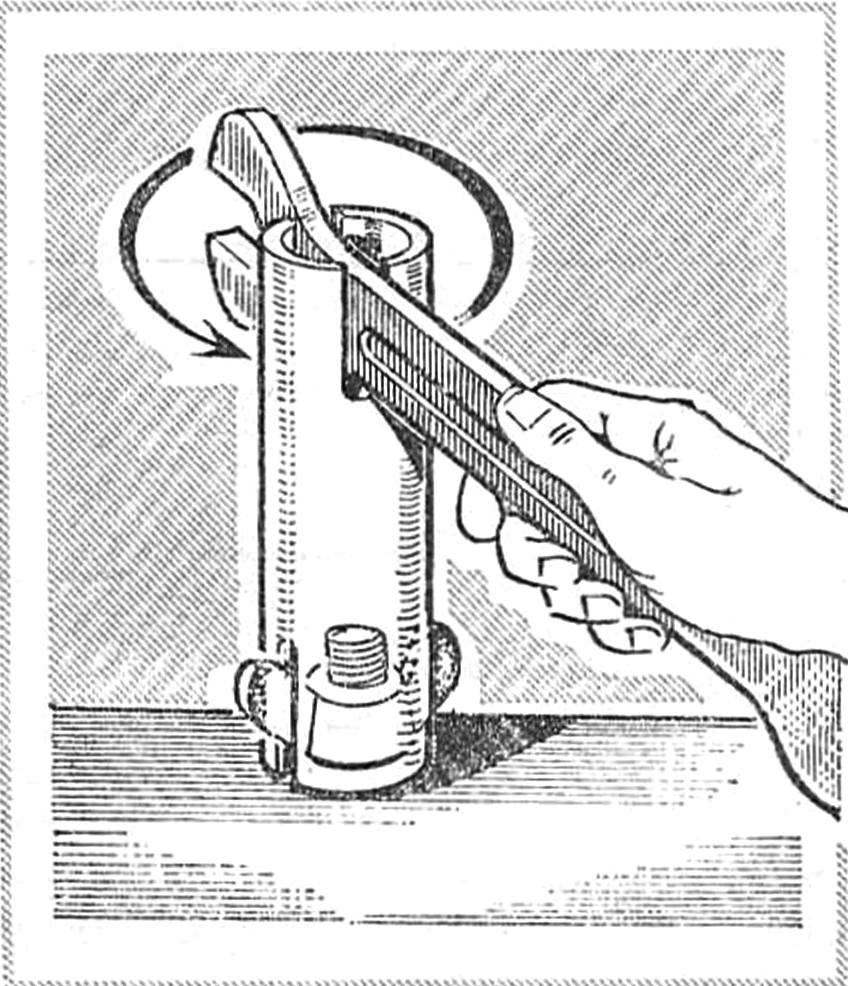 It happens that the nut-"lamb" cannot be unscrewed by hand. Will come with original key from the segment of steel pipe with diametrical cuts.
Recommend to read
MOTOR BOAT "MIRAGE"
At the time I had a chance to build and test many motor boats. The first water I came off the boat "star", the drawings of which were published in the October issue of the journal...
"ABOVE ALL SPAIN THE CLOUDLESS SKY…"
Fighter biplane HEINKEL Not-51. The military rebellion against the government of the Spanish Republic began on 17 July 1936, when the radio sounded the prearranged signal: "Above all...