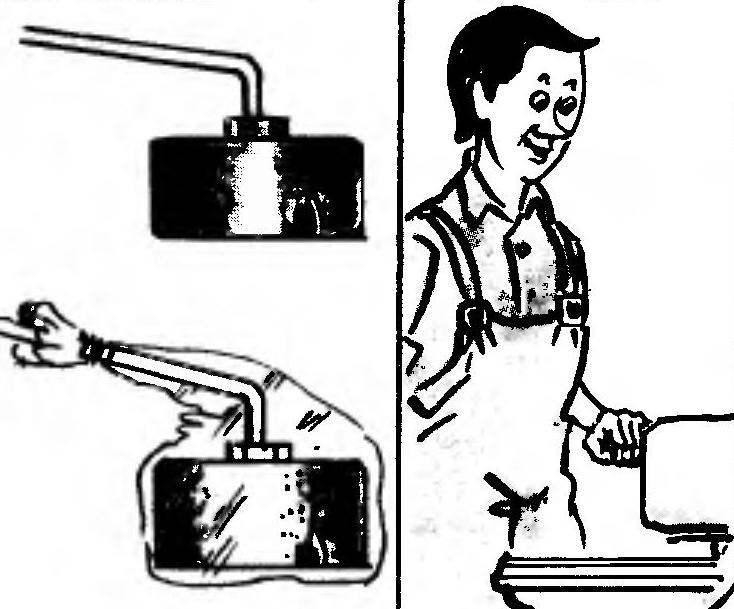 If a leaky toilet tank float penetrates the water, we urgently need to run to the hardware store and buy new — to repair almost impossible. However, if the search for a new float will be delayed, to restore on time performance old you can use an ordinary plastic bag, pulling it on the float and wound tight with twine neck.
Recommend to read
WIDE OF TWO
Broad brush painting is quicker. And if one is not at hand? In this case, it will help out the spark of two narrow. If the workload is small — they can simply attach sideways to each...
SYMMETRIC FENCE
The DPJ picket fence infield or garden often make a pointed — with symmetrical bevels right and left. To make such bevels is most convenient in solehah wooden box, the walls of which are...