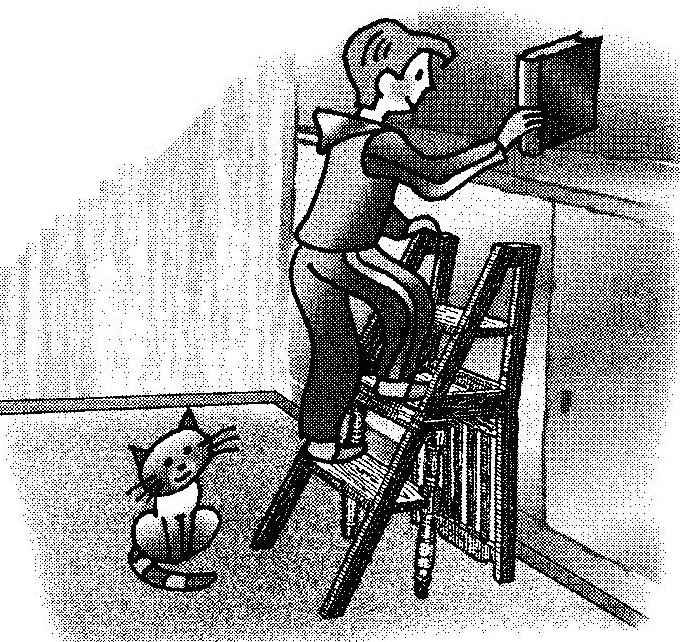 The step stool shown in the drawings, can find many uses: as in a city apartment and in the country or in the garage. It is convenient because apart from its main functions due to the small transformation turns into a ladder.
This is due to the specific design of the chair. Externally perceived as a single structure, similar to conventional similar items of furniture, the transformable chair is on the sides additional "legs"-the struts and consists essentially of two independent nodes connected by a strip of piano hinge in the middle "cut" of the seat.
Thanks to this hinge the back of the seat with backrest and legs can fall on the front part, forming a ladder.
The resulting ladder is quite stable, since its feet are the two remaining strut from the front of the seat and front legs and the overturned chair. And the stairs serve as a wooden platform, fitted between the legs and braces, as well as the seat itself.
Suitable for the manufacture of a chair-transformer material is any solid wood (oak, walnut). The figures represent the types of stool on the front and sides and how it looks after the transfer to the position of the stepladder.