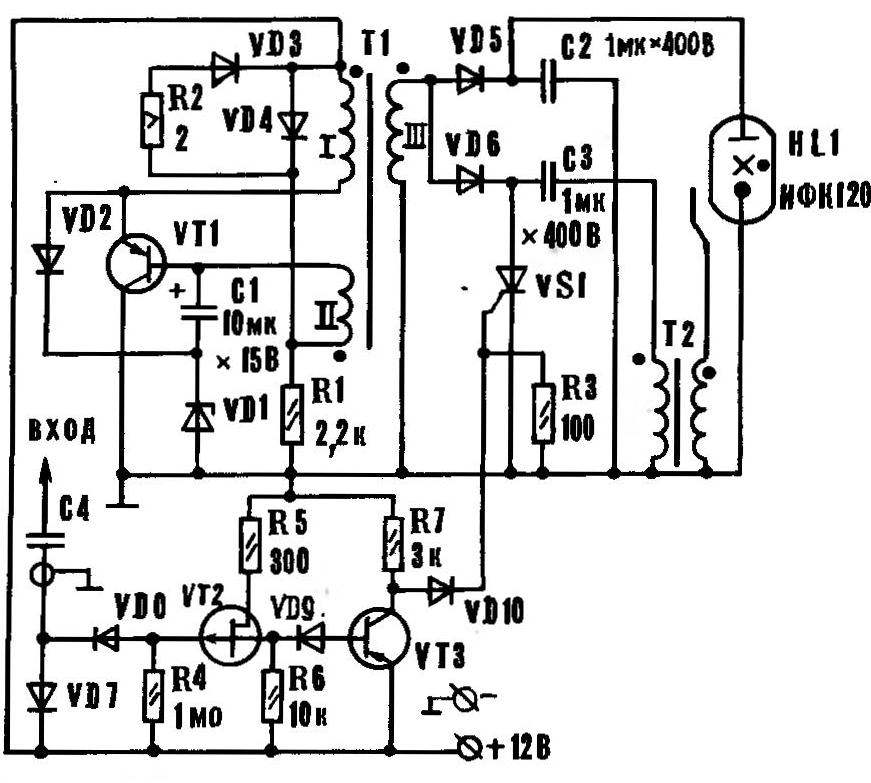 Strobe and underlying his actions the same-name effect find application not only in discos, no matter how popular, attractive ones. And technology is no exception. How to make strobe lighting (based on a familiar to every photographer flash lamp IFK-120) and use it to adjust the system sariguney car, described in the following material.
The moment of ignition of the combustible mixture, that is, the coming of that moment when between the electrodes a spark, largely determines the correct operation of the motor vehicle. Moreover. Scientific studies (and practical experience) show that accurate adjustment ignition system not only prolongs the life of the engine, but also greatly contributes to economical use of fuel. Be less toxic exhaust products, and this environmental factor is important.
Not surprisingly, for the proper installation and adjustment of the ignition system professionals are now equipped with everything necessary. And about the drivers we have, as usual, forgot. How can they, poor fellows, to handle such an important system in the home?
Offer for the successful accomplishment of the motorists that homemade strobe light is made on the basis of the widespread ignition module on the semiconductor devices and the pulsed gas-discharge lamp IFK-120 (from the flash). As can be seen from the illustrations, technical solution here, you might say, is elementary simple. But here is the result…