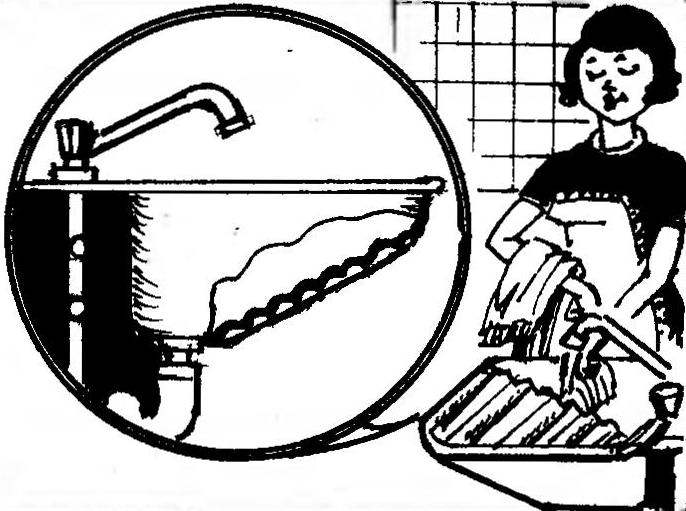 With the departure of the old way of life disappear and characteristic things. I think you have forgotten such as a trough or a washing Board. However, the latter remembered manufacturers plastic basins— did their wall with one side sloping and corrugated like a washboard. I propose to provide such a wall at the sink basin in the bathroom. Now produce the same kitchen sinks stainless steel, to stamp out this steel shell with corrugated wall! What small (or large) businesses will do it? Demand, I am sure, would be — because there's always a need for small "Polyushko".
A. FUNDUKIAN, Kharkov , Ukraine
Recommend to read
BODYGUARD OF TANKS "TERMINATOR"
August 31, 2011 in the main square of Astana held a military parade dedicated to one of the main holidays of Kazakhstan - the Constitution Day. Ceremonial passing of the mechanized...
"THE JANITOR" — ON THE WINDOW
Replacing outdated car "janitor", as often called the wiper, attach the handle with extension rod — get a handy household tool for cleaning home Windows.