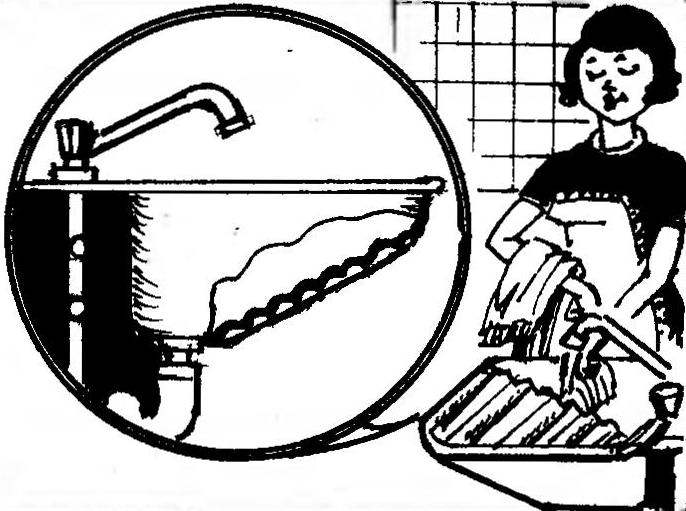 With the departure of the old way of life disappear and characteristic things. I think you have forgotten such as a trough or a washing Board. However, the latter remembered manufacturers plastic basins— did their wall with one side sloping and corrugated like a washboard. I propose to provide such a wall at the sink basin in the bathroom. Now produce the same kitchen sinks stainless steel, to stamp out this steel shell with corrugated wall! What small (or large) businesses will do it? Demand, I am sure, would be — because there's always a need for small "Polyushko".
A. FUNDUKIAN, Kharkov , Ukraine
Recommend to read
BREAD BIN
Old but wise proverb says: "Bread is a head". Here are only stocking it in store is hopeless. So very quickly it hardens and dries, and then becomes moldy and unfit for consumption. And...
STONE CUTTING CIRCULAR SAW
Mother Russia is rich in earthly gifts. Among them not last place is occupied by precious, semiprecious and ornamental stones. One Ural! It is therefore not surprising that in Russia,...