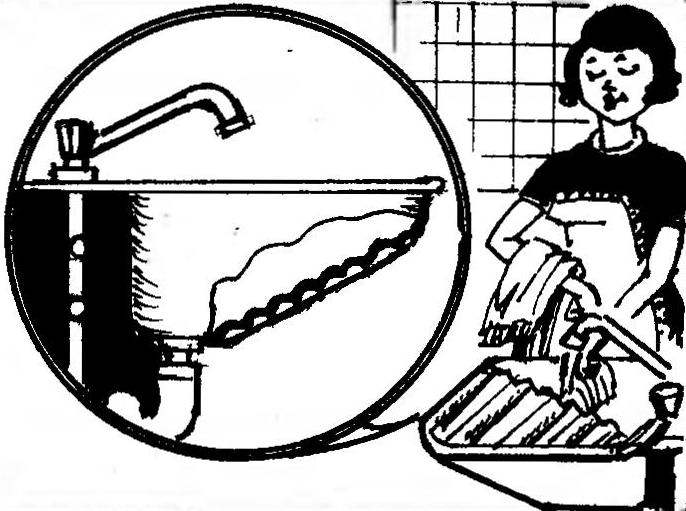 With the departure of the old way of life disappear and characteristic things. I think you have forgotten such as a trough or a washing Board. However, the latter remembered manufacturers plastic basins— did their wall with one side sloping and corrugated like a washboard. I propose to provide such a wall at the sink basin in the bathroom. Now produce the same kitchen sinks stainless steel, to stamp out this steel shell with corrugated wall! What small (or large) businesses will do it? Demand, I am sure, would be — because there's always a need for small "Polyushko".
A. FUNDUKIAN, Kharkov , Ukraine
Recommend to read
SEW… THE NEWSPAPER
Bags and bags made of polyethylene are very convenient for storing small parts and various fasteners. Get them of any size succeed even without traditionally used homebrew thermal...
ANTI-THEFT – IN 5 MINUTES
After reading No. 1 "M-K" for the year 1989 description electronic switch-off "weight" of the car, decided to use it as a simple anti-theft tool. However, the replacement of toggle on...