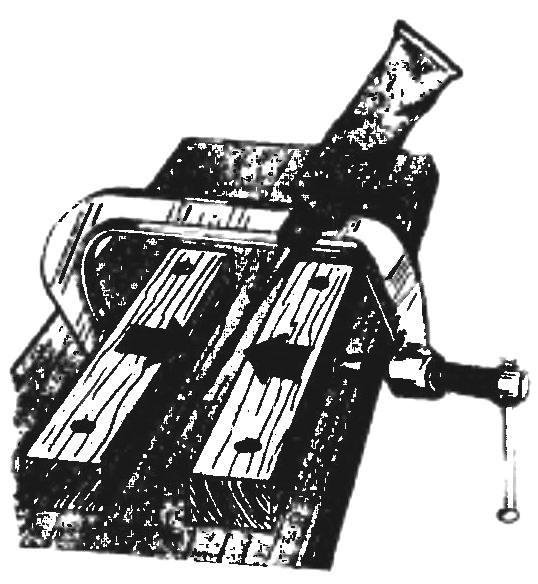 To eliminate the crack in the middle of the Board is not so easy, especially if the Board is very wide. Here can help out the following. On both sides of the crack must be nailed two small blocks, fill the crack with glue (carpentry, casein or PVA) and then a clamp to compress the bars, the edges of the crack together.
Recommend to read
THROUGH THE BAR
It is not easy to drill pipe, clamped it in a vise and nukernel. The task will be made easier if you resort to using a small block of wood. It is administered in the Vice with the tube...
THE NAIL WITH ONE HAND
Much easier working with a small nails can a upgraded hammer, with magnetic insert (see Fig.). To do this, cut a little wedge-shaped part of the firing pin, drill the socket for...