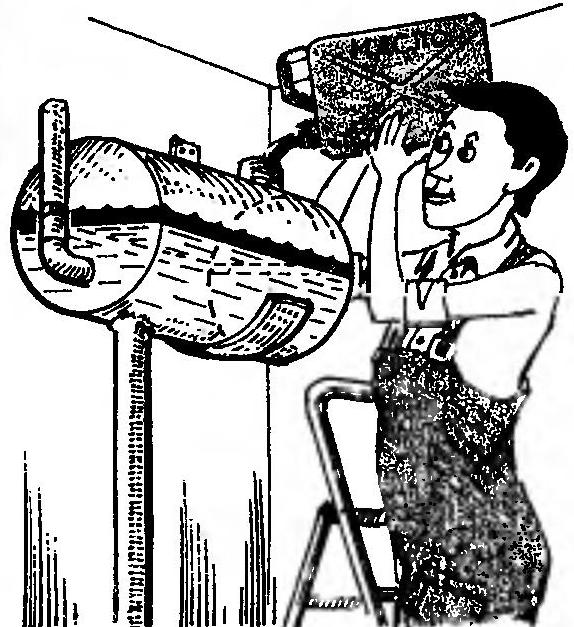 In the multi-individual homes usually have Autonomous water supply system, which consists of a boiler, pipes, radiators and the surge tank. The inner walls of the tank is always wet from the constant evaporation and wetting with the expansion of water in the heating system. The reservoir is intensely rust inside and rust and fills the system, threatening congestion.
In one of the rooms "Modeller-designer" reader sovetova to reduce evaporation insert into the surge tank a piece of foam, cut to the contour of the tank with a small gap. But not every tank can be inserted the foam, well, rusting capacity will continue.
Meanwhile, there's an easier way: it is necessary to top up the expansion tank 150— 200 grams of avtol. The effect is simply amazing. Previously, I had to add water to the system two to three times a month, now only once a season, during a routine inspection, if necessary. And again. The walls of the tank at the same is lubricated with oil and not rust.
L. BELOUSOV, V. Alekseevskaya, Volgograd region
Recommend to read
DOUGLAS A20 BOSTON
American Douglas aircraft company was founded in 1921 by aircraft Donald Wills Douglas. Among the first aircraft issued by the firm were the torpedo bombers, passengers, mail and...
ROULETTE WITH A SPOUT
Conventional roulette is inconvenient to measure in the crevices, folds, blind grooves. I have attached the model to the usual roulette kind of spout — G-shaped bracket of sheet metal;...