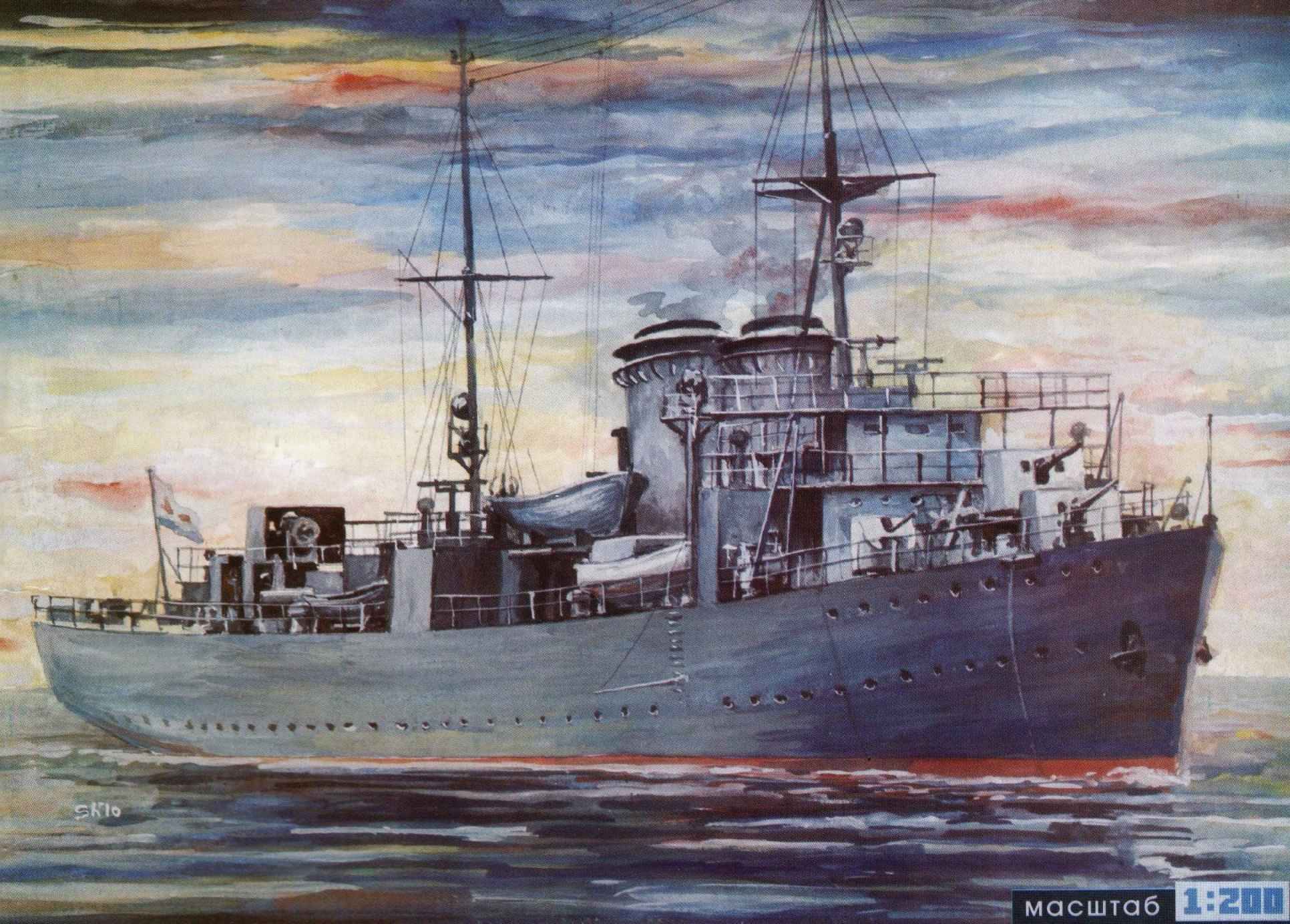 THE MINELAYER MARTI. Scale model 1:200.
Create a mine layer "Marty" is a remarkable page in the history of our fleet and is a true success in the creation of ships of this class. He was also one of the first guards of the ships, "Marty," played a significant role in the fighting in the Baltic in the initial period of the great Patriotic war. Rapid hull lines and elegant appearance of this extraordinary vehicle was inherited from the former Imperial yacht "Shtandart", the modernization of which in 30 years resulted in the creation of almost new combat units…
1920 was a hard year. On 23 October, the Council of Labor and Defense adopted a decision on the restoration of the Baltic fleet, under which a special Commission selected the most capable ships suitable for repair or upgrade.
Meanwhile, in October 1928 there was a proposal to remodel the former first boat in the base of submarines, then the carrier torpedo boats, in the end, the Navy of the red army, it was decided to convert the "Standard" in minzag.