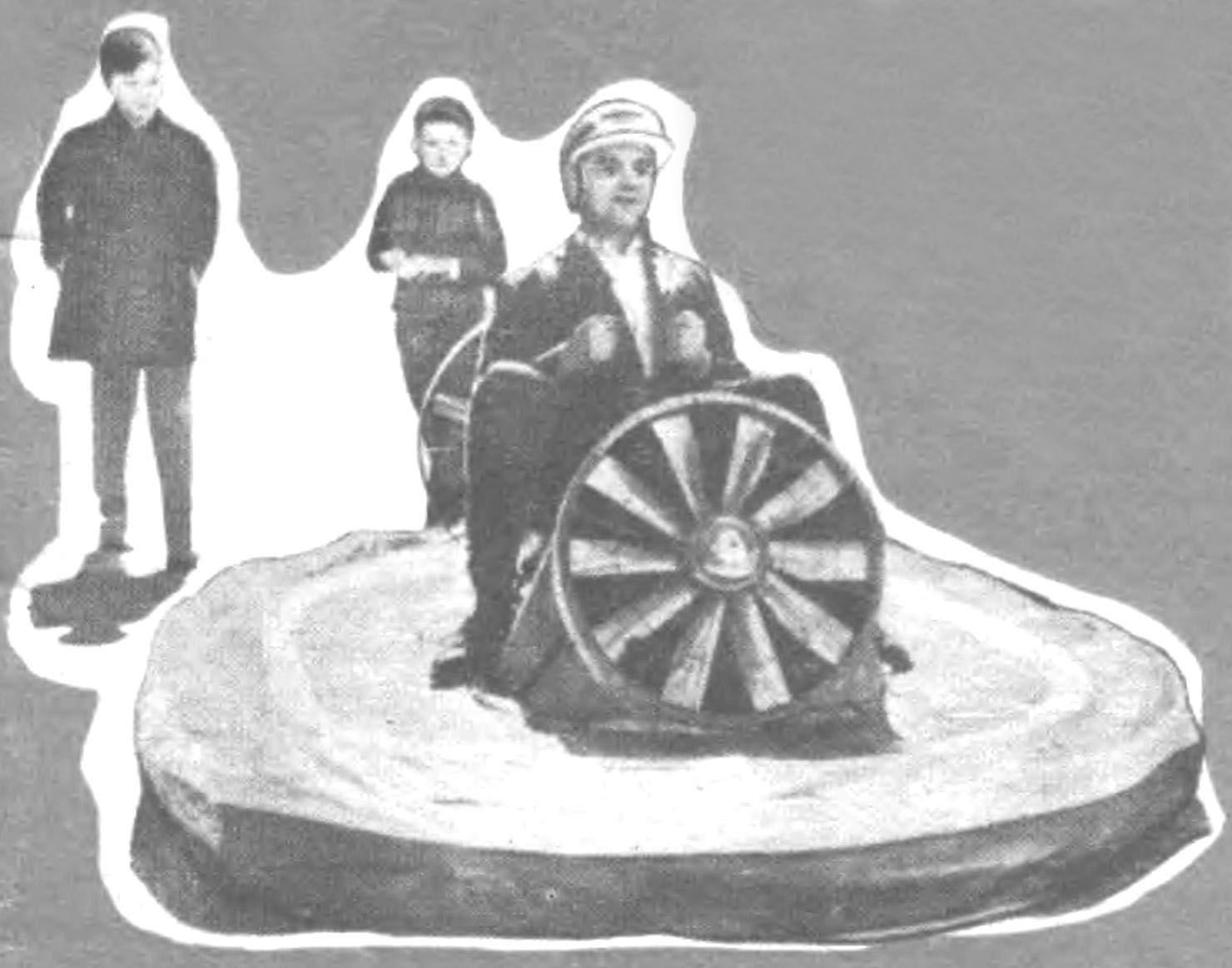 This single machine with "air cushion" created in the engineering laboratory of the Leningrad Palace of pioneers named after A. A. Zhdanov. One engine from the motorcycle, rotate the fan creates the necessary pressure under the platform, the second, of bike air screw located behind the driver. The device weighs only 45 kg; the test showed a speed of 30 km/h.
Recommend to read
PIONEER THE CONVOY
Just a few months there at the House of pioneers the village of Elkhotovo in North Ossetia ASSR circle technical design. During this time the guys have created a garden tractor for a...
"ANT" OF SHOSTKA
Isn't it interesting microntroller built young designers syut city Shostka in Sumy region? "It is easy and convenient to operate by the authors of the letter. The wheel we took from the...