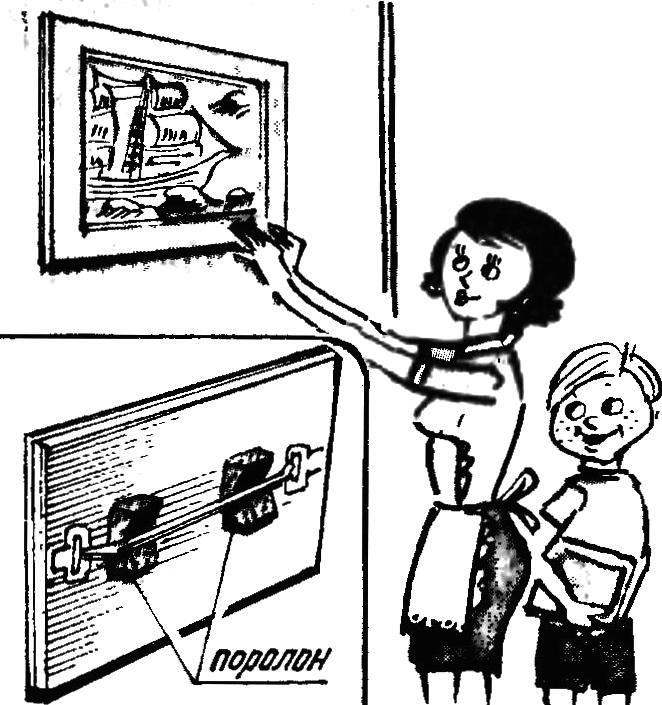 If we hang a picture on the wall, mirror, stamp-the cord attached from the back side, "looking for a" stud blind, so did not immediately find it. And fans of clean to wipe the frame, have to do it quite often. Put it under the cord on two sides of the foam scraps — they pull the cord and hang the frame becomes easier.
Recommend to read
MIRROR, MIRROR, HELP!
Pipes of heating are laid, usually near the walls, and even along corners. On the reverse side is difficult not only to paint them, but even control the quality of work. To tighten the...
…THEN, AND ONE
To remove the door from its hinges is not a problem even one. But to hang it in place quite difficult and with the assistant - it is hard to get both at the same time hinges on...