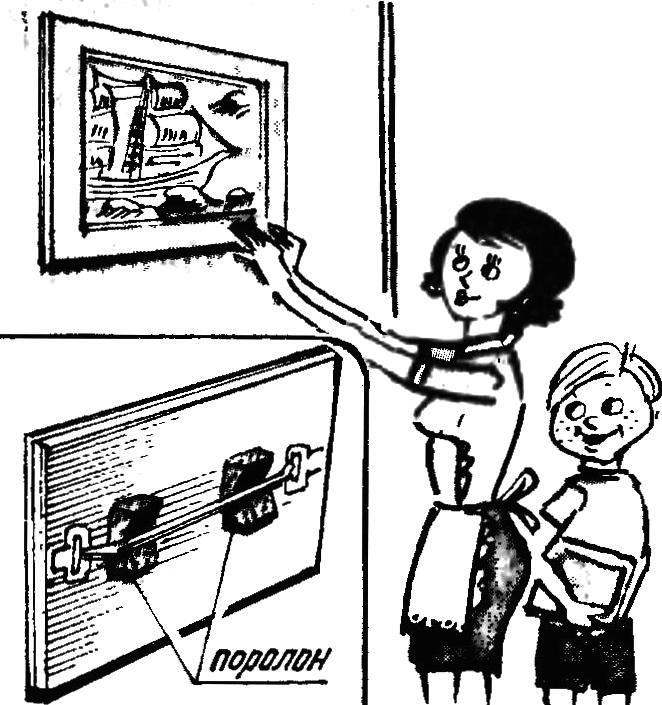 If we hang a picture on the wall, mirror, stamp-the cord attached from the back side, "looking for a" stud blind, so did not immediately find it. And fans of clean to wipe the frame, have to do it quite often. Put it under the cord on two sides of the foam scraps — they pull the cord and hang the frame becomes easier.
Recommend to read
THE ELECTROLYTE FOR THE BATTERY
How to make the electrolyte alkaline batteries? What are components, what should be the charging current, how long to charge? Electrolyte — aqueous solution of potassium hydroxide with a...
THE FUSE IN THE AC CIRCUIT
Circuit of electronic fuse alternating current, represented in the figure, protects the circuit in which the output is regulated by the triac (or just the triac operates in the mode...