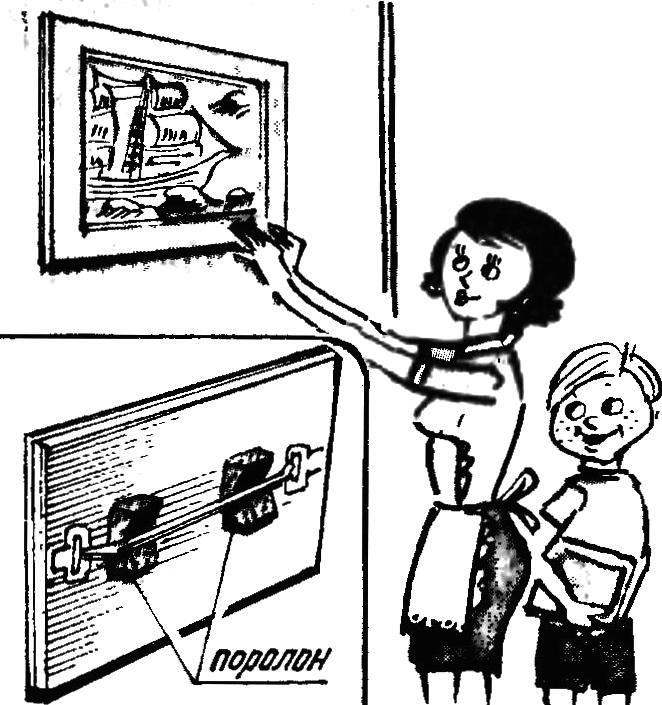 If we hang a picture on the wall, mirror, stamp-the cord attached from the back side, "looking for a" stud blind, so did not immediately find it. And fans of clean to wipe the frame, have to do it quite often. Put it under the cord on two sides of the foam scraps — they pull the cord and hang the frame becomes easier.
Recommend to read
UNIVERSAL PLATFORM
FOR HIGH-SPEED RADIO CONTROLLED MODEL WITH INTERNAL COMBUSTION ENGINES. Model of class "Grand Prix", which the figure shows a contour is given in scale of 1 :8. Engine — the meteor-MD-5,...
LDS-THE STATUE
Fluorescent light (LDS) are widely used today in various industries and in everyday life. Unfortunately, the durability of LDS is extremely low. Their weak spot — helix required for the...