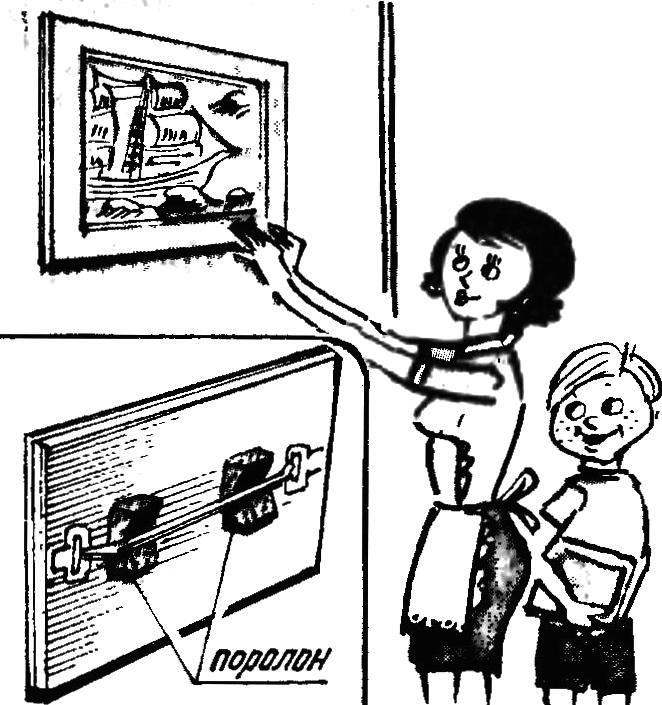 If we hang a picture on the wall, mirror, stamp-the cord attached from the back side, "looking for a" stud blind, so did not immediately find it. And fans of clean to wipe the frame, have to do it quite often. Put it under the cord on two sides of the foam scraps — they pull the cord and hang the frame becomes easier.
Recommend to read
WATER — ON-DEMAND
The washing machine is firmly established in our everyday life. And if in cities, the connection of washing machines to the water supply will not cause a problem, in rural areas, where...
TRAP CONDENSATE
In the room with high humidity on the surface of water pipes settles a large amount of condensate which is flowing down to the floor, leads to a rapid corrosion of metal pipes. ...