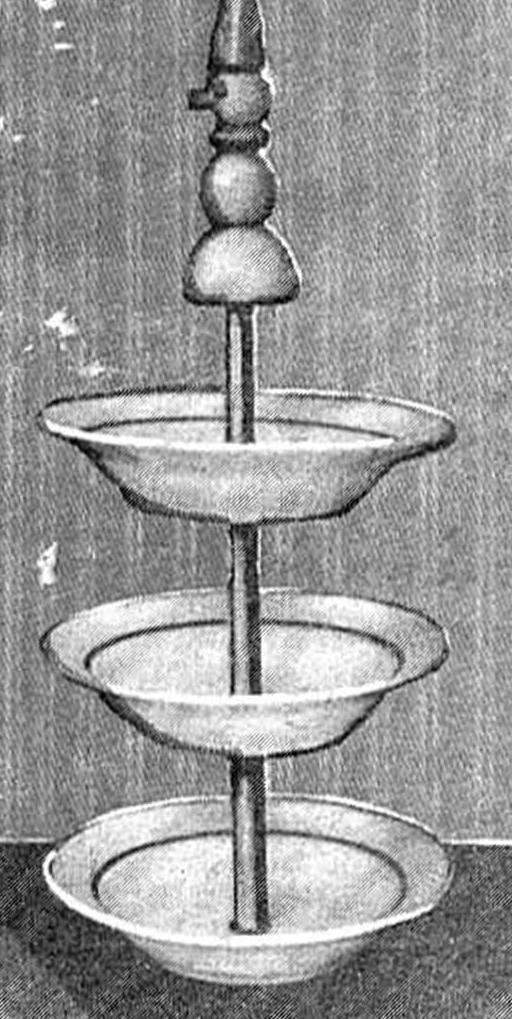 In fact, the "floors" can be very different, as well as the selection of plates and saucers, depending on the purpose: fruit, berries, candies. It is important that all suitable options proposed the principle of multilayer Assembly. The base vase is a long bolt M4 flat-hat; however, an other solution, say, using the wheel spokes. This element is used screed: it strung plates alternating with tubular prostate with rubber washers. Top nut is masked in any decorative ornament. Earthenware is easily vegetationa the drill bit is cooled by water. Punching is performed by the chip saw blade or a file.
V.

HAHALIN, Dolgoprudny, Moscow region
Recommend to read
CUT… A SOLDERING IRON
Offer a design thermal knife for cutting carpets and rugs of man-made fibers. Their edges are usually lohmataya and have a slovenly appearance. This will not happen if you use the...
VASE-IMPROMPTU
Now on sale a lot of different liquids, for example mineral water in large plastic bottles, including a beautiful corrugated walls not only round but also square shapes. If they do ask...