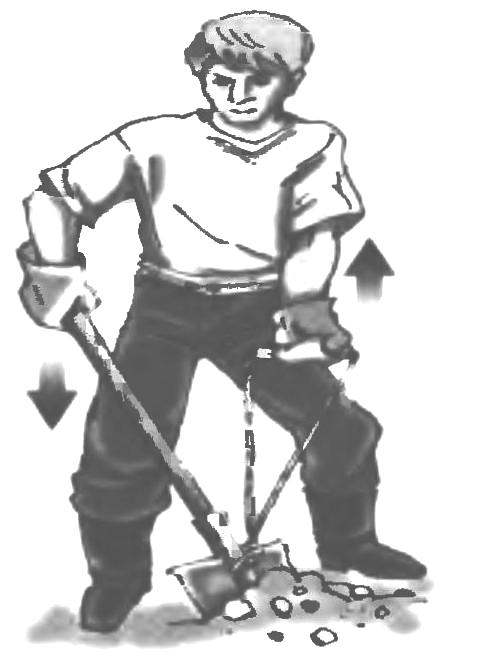 We usually dig? Pushing leg, bury the shovel, then bend down, take the lower part of the handle, raise the shovel from the ground and turned a seam, having unbent, then re-bury and bend the cycle of movements is repeated quickly start aching hands and back.
Now a number of years, using an upgraded shovel. All improvements confined to one… the nail length 80 — 100 mm. beat him halfway into the handle through the hole in the bayonet, and the remainder is bent into a ring. Then made from 3 mm wire (length — growth) thrust At one end of the handle is a metal tube, at the other a hook for connection with the ring.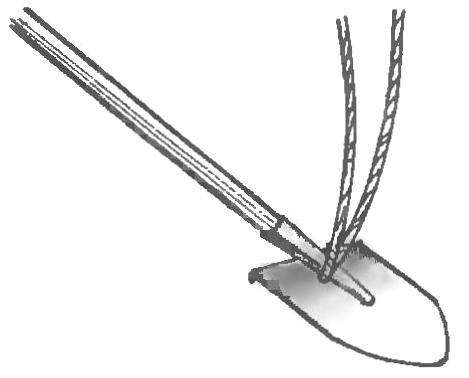 This shovel is somewhat different, and in the direction of relief. After penetration of the bayonet push the stalk down (on an outstretched hand), twisting formation; she is bending down to raise the shovel, pulling with the other hand thrust up, and dump the reservoir.
This shovel invaluable assistant in the work of those who have back pain, and the elderly.
P. ARMLESS, Mozdok, North Ossetia-Alania
Recommend to read
HANDS STAY CLEAN
  The one in the house heating stove or fireplace knows that, no matter how ostorozhnichat with the poker hands will still be covered in soot. This will not happen if the poker to put...
THE TRIVET ON THE BLOWTORCH
Blowtorch both the heater has long occupied a place in the Toolbox as a professional and many Amateur designers because fuel for it is always available gasoline. It finds wide...