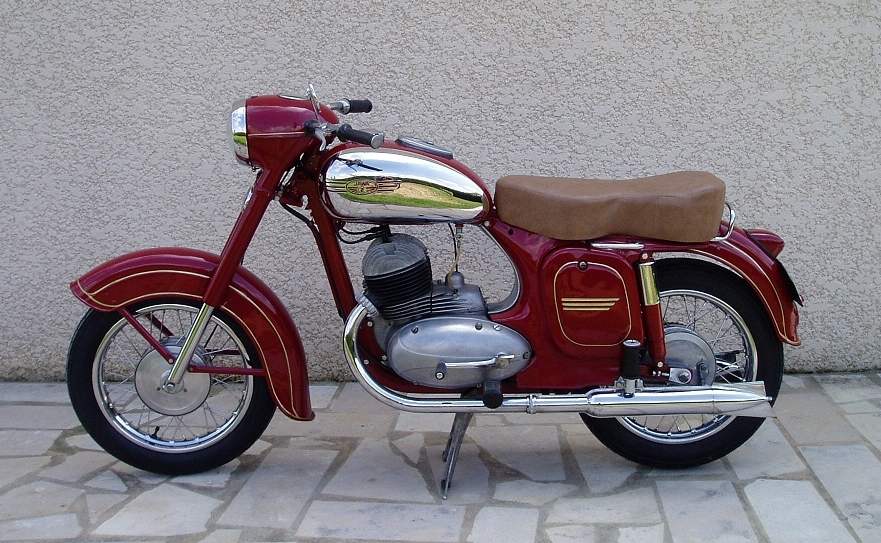 A good host never gave up his horse under the open sky: proskakal, carefully covered him, flushed, with a blanket, fed-fed and wound up in the stables to rest. The same respect is preserved to the car: as a rule, even at their summer cottage built for him "stable". Only the bike remains without its premises — in the best case awarded film "blankets" for shelter from the weather.
Meanwhile, it is quite easy to build a small garage for a motorcycle where there is no spacious car that could shelter the two-wheeled counterpart. This does not require a special area or special materials; and as evidenced by the Polish magazine "Prob myself" — and a great building experience.
Location for the motorcycle will serve as a narrow strip of land from the dull brick wall of the house, and material — pieces of wood, scraps of boards and particleboard. Externally, the mini garage is an elongated box with an opening, like the gates, the front part and hinged lid. First of bars going two frames for the side walls and are attached to the wall thanks to the concealed in it (hats) bolts with nuts and washers. The vertical bars of the frames can be extended from the bottom and bury in the ground for greater stability of the walls. Then outside of frame sheathed with boards (preferably spiked) and with kletochnykh hinge hung swing doors, which is a plank shields with horizontal bars for their rallying.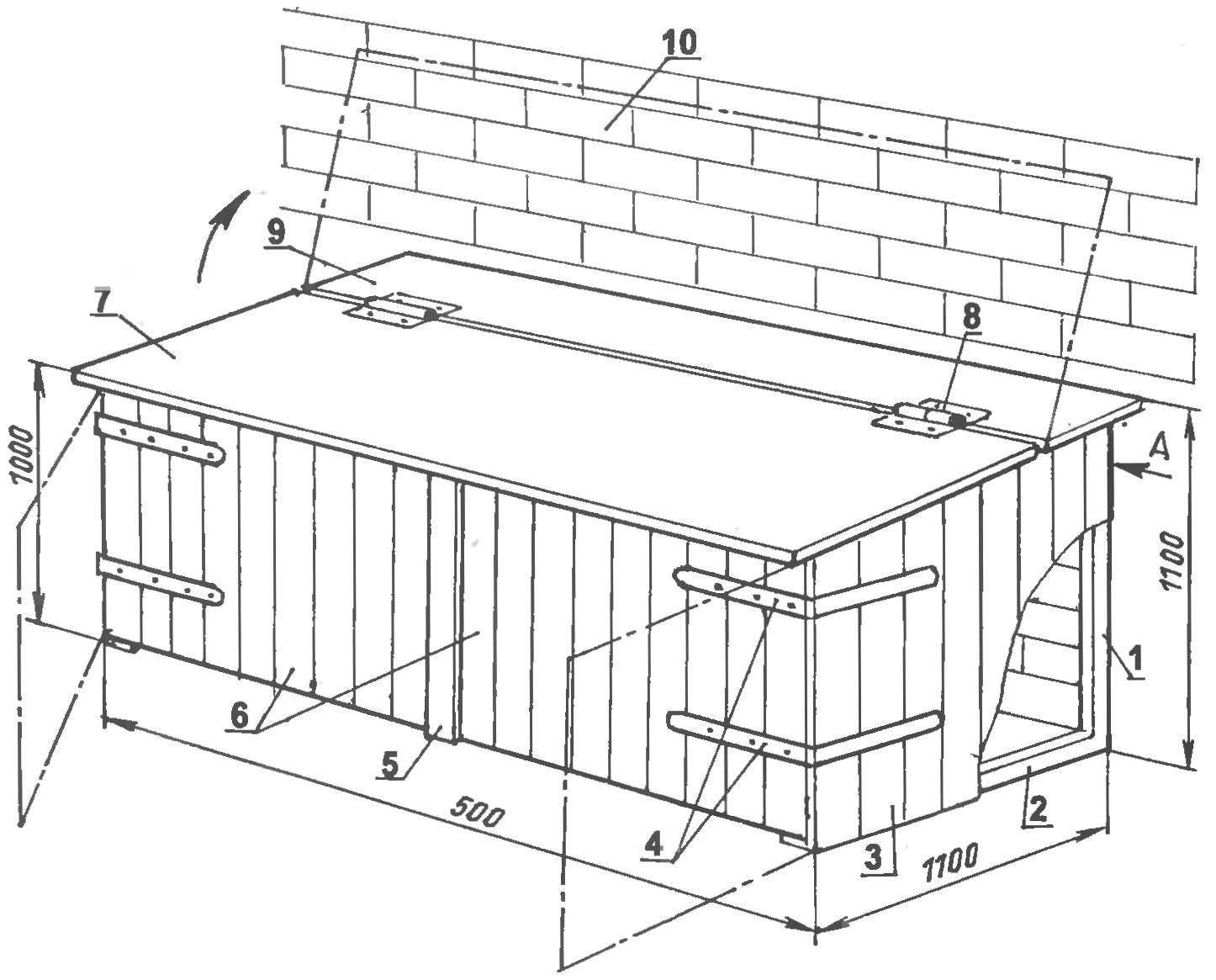 Mini garage:
1 — front (vertical timber frame, 4 pieces); 2 — cross (the horizontal beam of the frame 4 PCs); 3 — plating (planks spiked or lining); 4 — kletochnye loop (4 PCs); 5 — walls (wooden plank), 6 — doors (panels from boards); 7 — movable part of the lid (DSP); 8 — door hinges; 9 — rear (sewn) of the cover (chipboard); 10 — a blank wall at home
Cover the boxes (without back wall) may prove to be hammered together a wooden Board or sheet of chipboard. Cover consists of two parts: the back, sewn to the side walls and give the structure additional rigidity and front hinged door on two hinges. Cover top is sheathed with tar paper or linoleum to protect it from rain. And the rest of the design with the same purpose, covered with varnish and painted with several layers of oil paint.
Recommend to read
THE DUO OF GATES WITH A WICKET
Modern mansions of wall solid concrete or stone deaf fences, and the usual plots, usually surrounded by a light net or stamenkovi fences.   The choice of design of the gate for...
AND packing TAPE — CASE
Offer the readers of the magazine to manufacture of plastic packing tape from the container beautiful and durable rugs. They can be put in front of the entrance door of a country house...