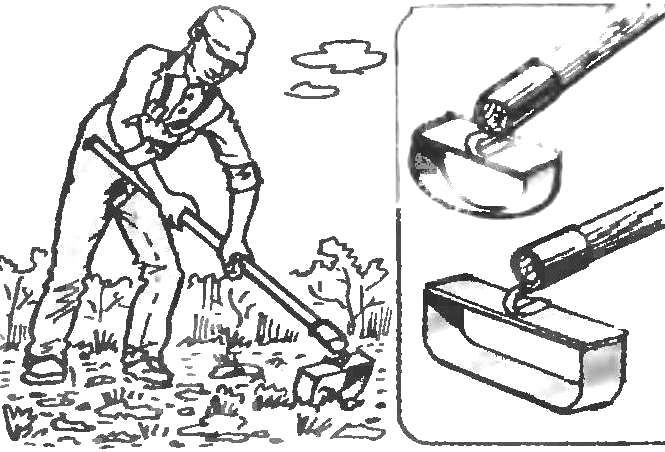 Today there is no problem with the acquisition of standard garden tools, whether a shovel, rake, hoe. However, some work to do with the special tool still more effective: the performance is higher and the quality better. So it makes sense sometimes to make it yourself. For example, these hoes-brackets for shallow weeding and surface cultivation of the soil.
A. KOLOMEYTSEV, Chelyabinsk
Recommend to read
CUTTER FOR ADHESIVE TAPE
Sticky tape is recently widely used. PI need to pack anything, connect, restore, attach — we resorted to duct tape. If you make a simple device for cutting the tape, use the roll becomes...
COMPACT POWER SUPPLY
What is the kit-the fan does not dream to collect small-sized power source? But here everything depends on the power transformer: it-largely determines the dimensions of the power...