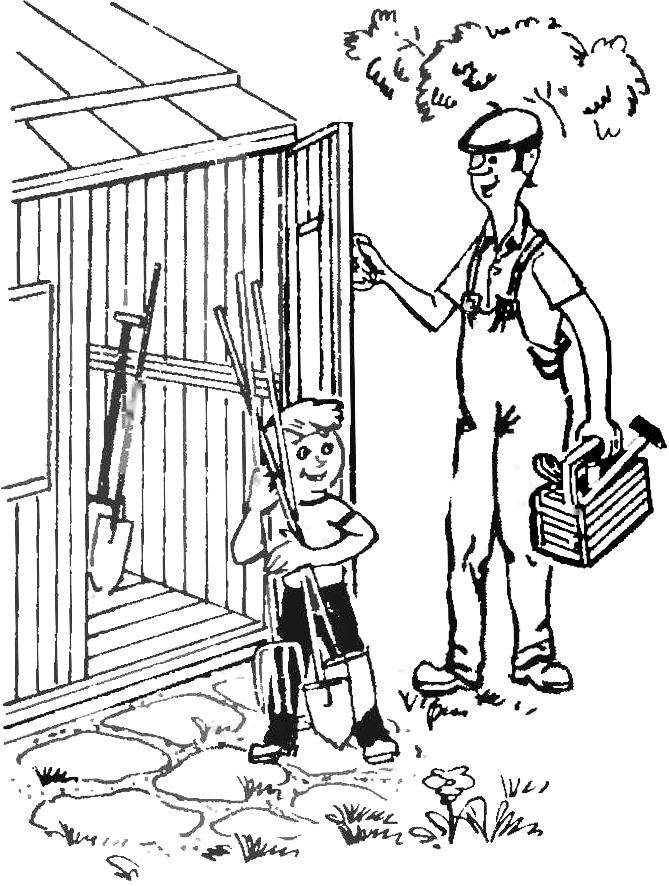 What outbuildings do not see in the garden or suburban areas! Most often it is a tiny shed, located at the far end of the site, or a large economic unit, combined with a summer kitchen. The disadvantage of such designs is the considerable consumption of lumber. And most importantly, what they take away precious space from the garden. However, these problems can be solved if maintenance was to make an extension to the house. Folding the shed design will be convenient for the workshop.
It is with such outbuildings we introduce readers in today's issue of "Club home of the masters".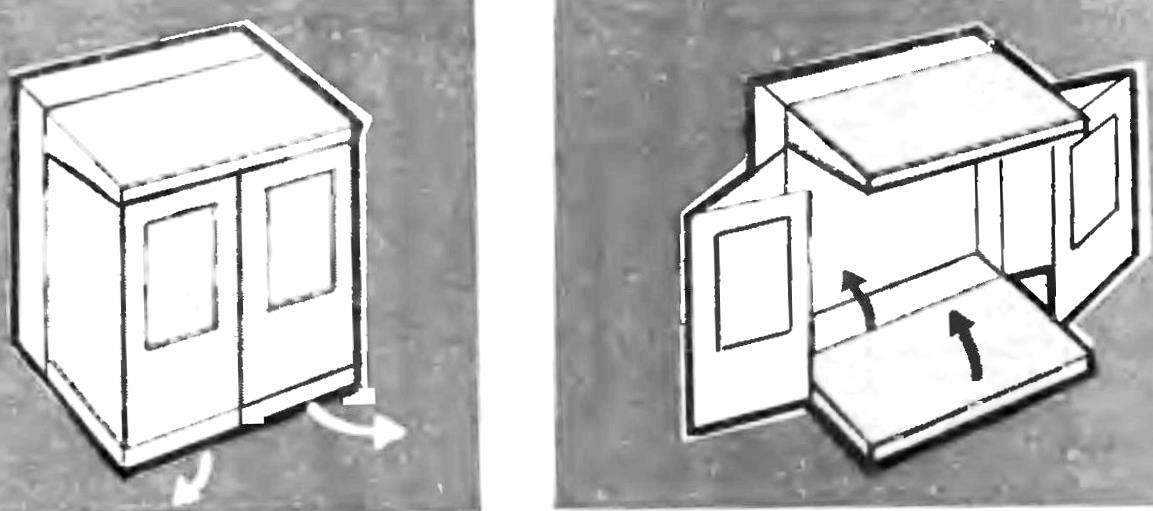 Foldable shopping block wooden panel, dimensions: in the disassembled position 2200X1300X2300 mm, and assembled in — 2200X300X2300 mm. This transformation is particularly convenient for the workshop. Because, as a rule, all work in the garden are produced in the warm season, and in winter the Studio is not in use. Therefore, it can be removed. The extension can also work as storage for seedlings in the spring, or harvested but not yet exported harvest in the fall.