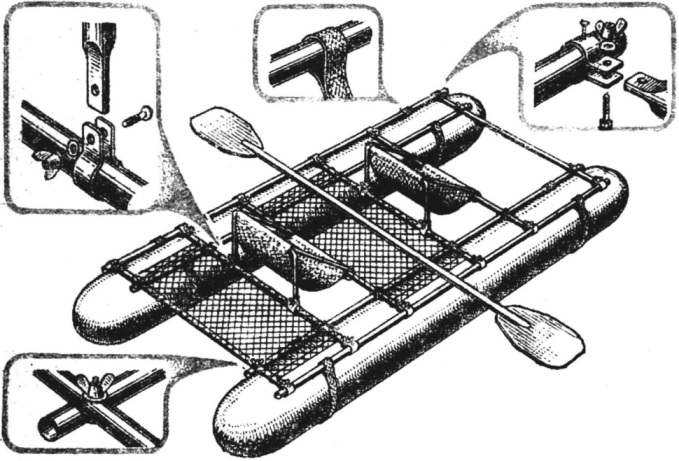 The easiest kayak in comparison with it will be two to three times heavier. Folded it is less than any inflatable boat. But to sail on the catamaran can be together, as on a good kayak. And for cargo space. If you want easy to put a small sail. In serious Hiking it can be, and will not go, and for the weekend very comfortable craft.
The design is extremely simple: two inflatable float in tissue covers, U-shaped tubular skeleton frame and two fabric seats. The floats are glued together from a kit of cloth surface is then coated with rubber cement and powdered the powder for silver paint. Fabric covers protect the floats from punctures and protect from the sun. For the frame of the boat and the base of the seat used duralumin tubes with a diameter of 20-25 mm. of a Paddle — kayak.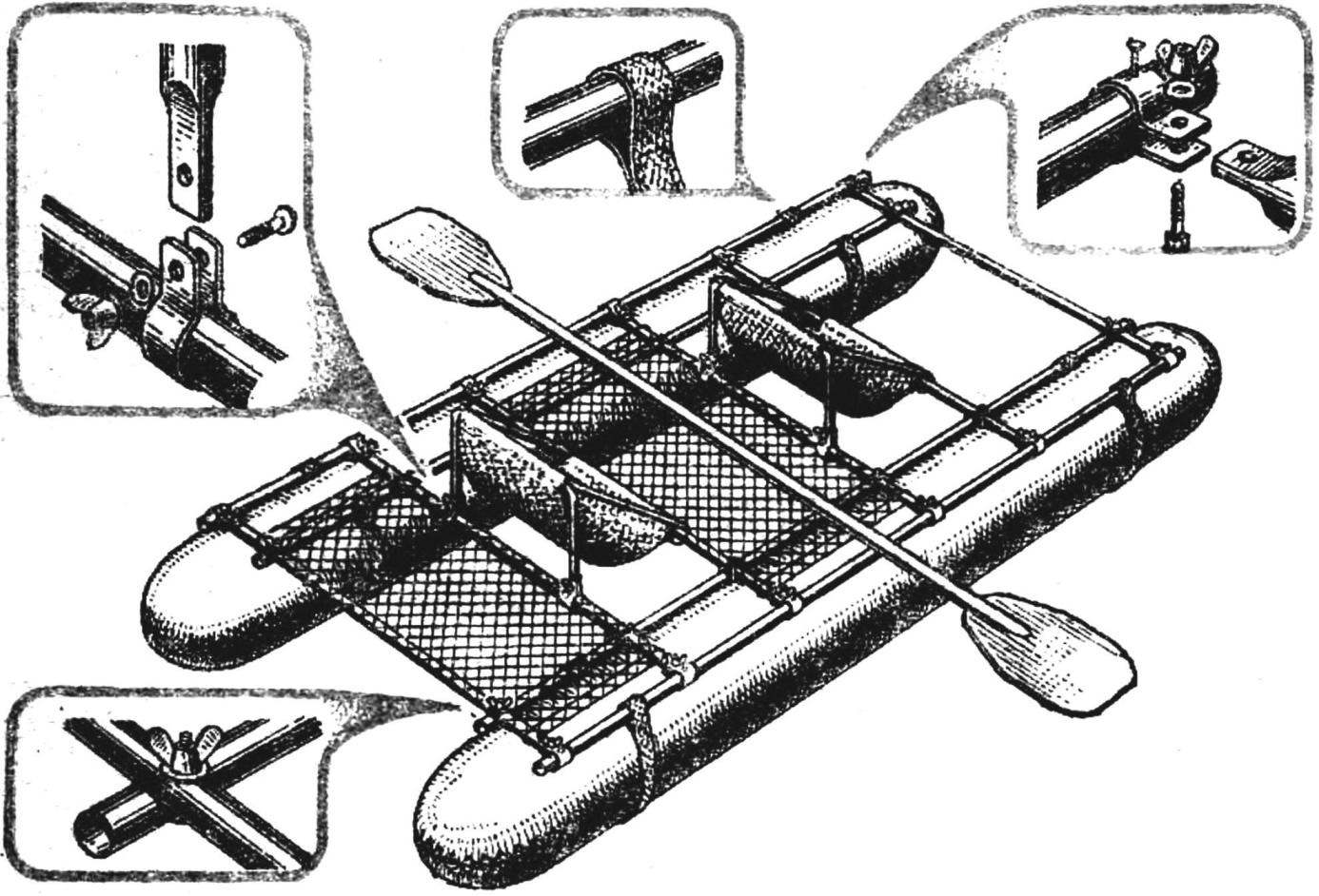 Double mini-catamaran.
Recommend to read
IL-18
Four-passenger aircraft Il-18 was designed at OKB Ilyushin in 1956 4 July 1957 the prototype it with TVD NK-4 first took to the sky. It was designed to carry 75 passengers. In October of...
SPINNING WHEEL ORBITA
In the "Modeller-designer" No. 7, 1982, in the collection "Second youth spinning wheels" was told about the device for spinning the sewing machine. The novelty and simplicity of the...