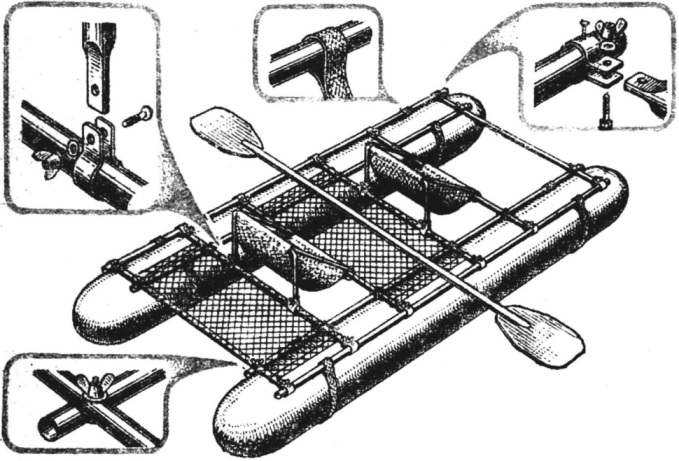 The easiest kayak in comparison with it will be two to three times heavier. Folded it is less than any inflatable boat. But to sail on the catamaran can be together, as on a good kayak. And for cargo space. If you want easy to put a small sail. In serious Hiking it can be, and will not go, and for the weekend very comfortable craft.
The design is extremely simple: two inflatable float in tissue covers, U-shaped tubular skeleton frame and two fabric seats. The floats are glued together from a kit of cloth surface is then coated with rubber cement and powdered the powder for silver paint. Fabric covers protect the floats from punctures and protect from the sun. For the frame of the boat and the base of the seat used duralumin tubes with a diameter of 20-25 mm. of a Paddle — kayak.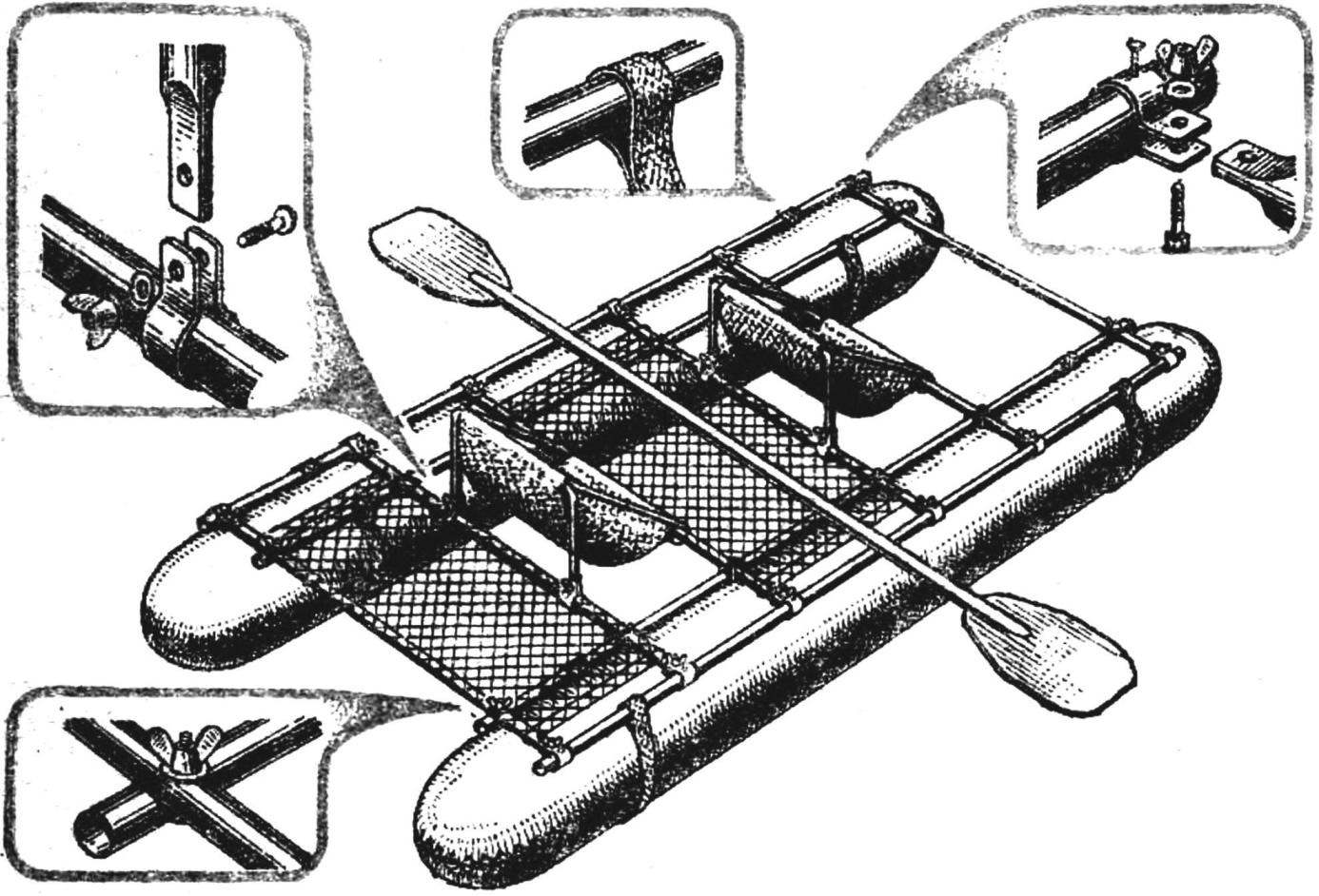 Double mini-catamaran.
Recommend to read
SWIM IN "COT"
There are many simple homemade designs boat, but mine is probably among the most simple. To make it was not difficult: me and my friend Sasha Silantyev took this for two days. And the...
SAUNA IN HASTE
To build this sauna is not too difficult. She is very good at holding heat, it's light, spacious, and relax here better than in the long been known to tourists the sauna from the usual...