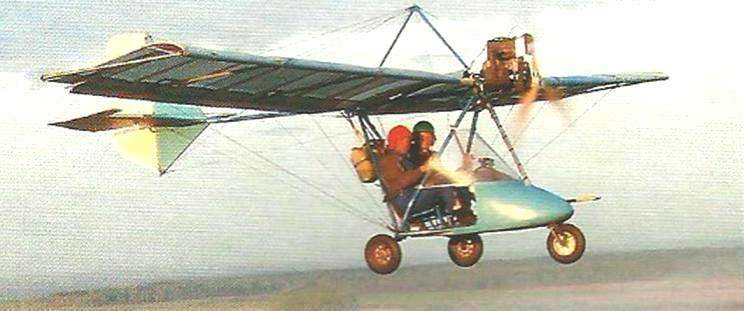 The plane "pilgrim" in the Tver club "Aviator" was conceived in 1978. He was born in the debates and discussions. In the end, it was decided to build it in the scheme of "Demoiselle" in flight technology: soft dual wing. The design relied on overloading the
+8 and – 3 (destruction). The horizontal tail was taken in the range of 2 – 2.2 MAR. The original wing that the ribs to the spars are fastened, and inserted into laderman fabric covering.
In 1989 "pilgrim" with the engine RMZ-640 and gearbox finally flew. Take-off weight of 350 kg, maximum speed – 80 km/h, cruising about 70 km/h.
Caught in a thunderstorm and strong wind to 20 m/s. it Was scary. But the plane remained intact and pilots alive.
The plane "pilgrim" – ideal for initial training. because he has a low takeoff and landing speeds -40/45 km/h respectively. However, the majority of student should not exceed 100 kg (pilot – 85 kg).
S. NIKOLAEV, Tver
Recommend to read
FLYING BOAT L-31
29.09.2012 G. has a new plane the boat under the designation L-31 and "New Faith." Now the aircraft has been tested in acquitting all the calculations and hopes. Manufactured flying boat...
WOOD ENGINEERING
Say, in the Urals during the difficult years of chaos after the civil war an artificer built a car where everything was wooden, even the engine. However, if the wizard so the echo...