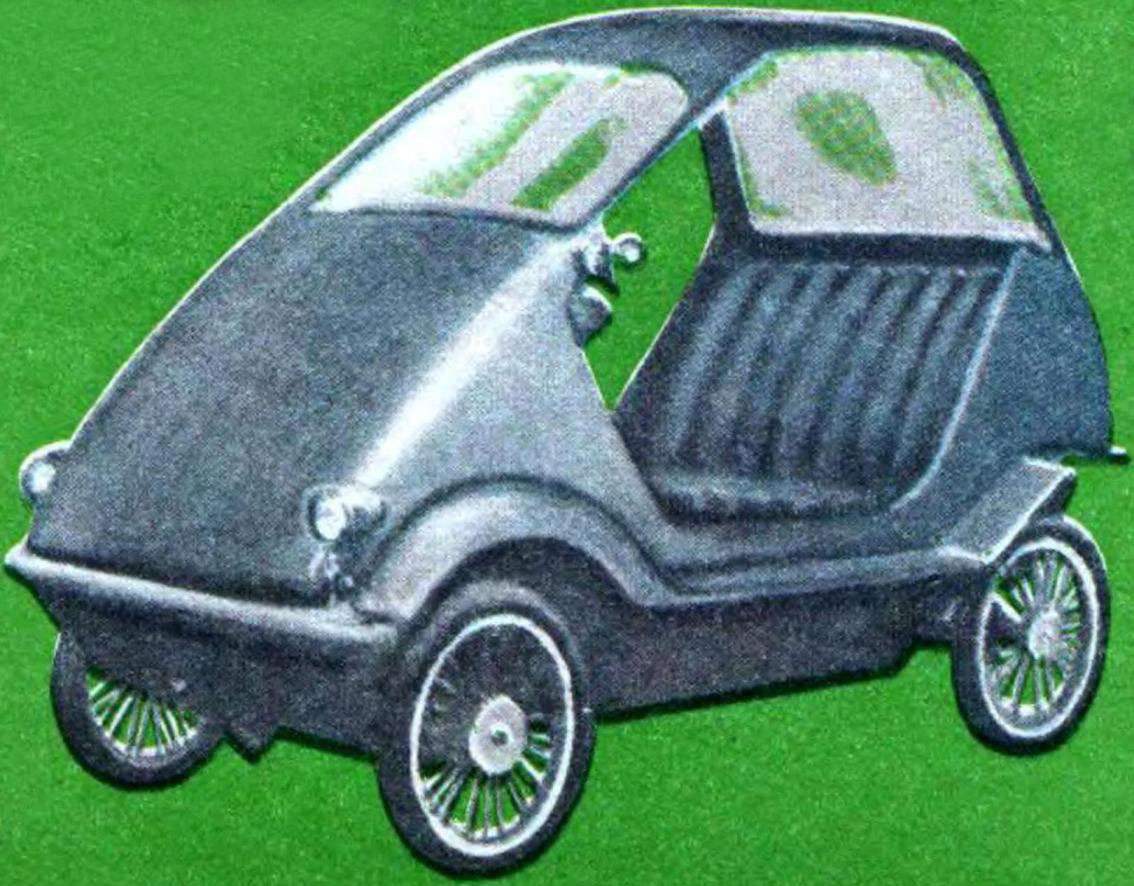 Using the experience of previous generations, lifting them achieve a new level of quality, the development of scientific thought is moving up in a spiral. Not accidentally, the inventors, creating increasingly sophisticated machines, often return to the experience of its predecessors — rely in their search for designs of bygone years.
A typical example of this continuity — the story of the crews, driven by human muscle force. One of the modern branches of their descendants — pedal cars — we have talked ("M-K", 1976, № 7; 1979, № 11, 12). It is interesting to look back and trace, as originated and developed the idea of "muscular" transport in the distant and recent past.
Going deep into the history of technology, we see a paradox, living for centuries and extant to our days. He became visible in a time when paved and unpaved roads of ancient times had moving carriages and carts pulled by four-legged helpers of man. More than a century horses, oxen, mules have served as a live drive to the wagon. But growing transportation needs, and people began to dream about how to create a crew, able to take more cargo and to develop high speed. The car came, preceded by the invention of the engine: first steam, then internal combustion, electric motor. But that was then. This still had to come. Through the times, when fun with the "fire machines" could end at the stake. And even earlier, when the movement of the wagons up naive, but clever ways that now seem primitive, and sometimes funny. However, we will not too harshly judge the ancestors. After all, almost every one of those ancient structures have already guessed the prototype of some parts of modern cars: powertrain, steering, brakes. Many of the finds, having undergone various improvements is well established in modern transport.