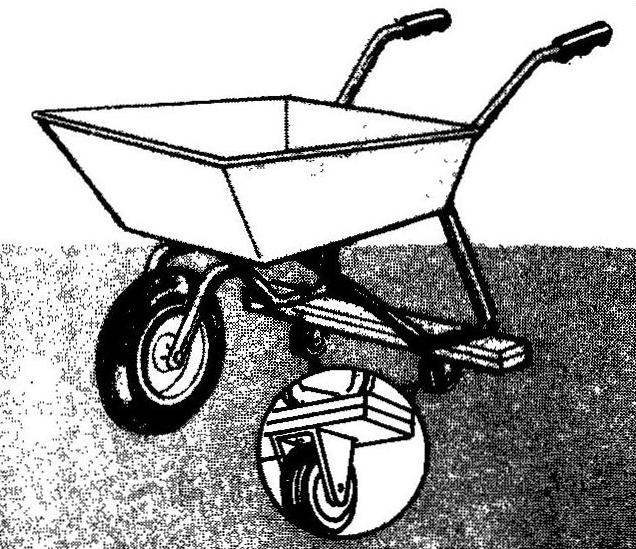 Using a wheelbarrow to transport the cement mortar or concrete, provide in advance a simple revision of this unicycle and not sustainable truck — make for her two-wheeled "rear axle". You need only a couple of planks and any sufficiently durable wheels — for example, from a broken washing machine.
Recommend to read
INSTEAD OF HOURS — MAGNET
Japanese once so popular magnetic bracelets used for purely medical purposes, enthusiasts believed that the magnetic field lowers the blood pressure in their owners. The study and...
CONVERTIBLE "TOURIST"
Homemade car "Tourist", designed by V. Golovchenko from the city of Tashkent, has good proportions, clean lines. Great help, the author notes, had a publication in our magazine about the...