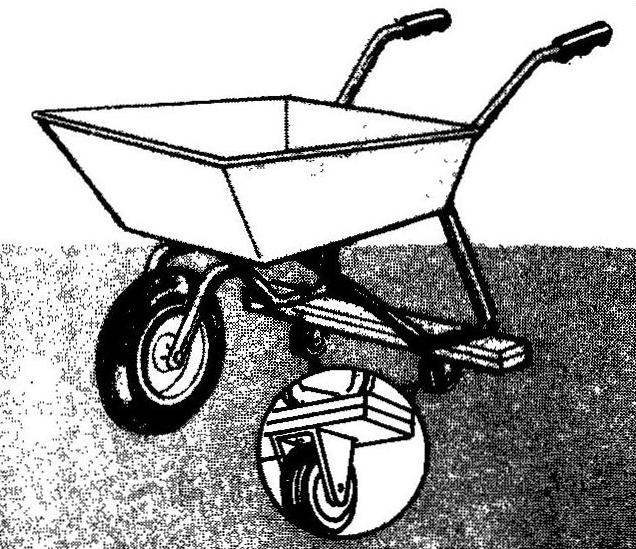 Using a wheelbarrow to transport the cement mortar or concrete, provide in advance a simple revision of this unicycle and not sustainable truck — make for her two-wheeled "rear axle". You need only a couple of planks and any sufficiently durable wheels — for example, from a broken washing machine.
Recommend to read
TRIANGLE TRUCK
If you don't have a truck to transport the suitcase, it can be easy to make it on their own. To a wooden plank (15Х10Х360 mm) attach two small wheels, and the other two straps (5Х40Х630...
BATH BRICK
When performing masonry for good adhesion of the bricks with a solution good the contact surface of the pre - "primed"—to immerse at least for a few seconds in the previously prepared...