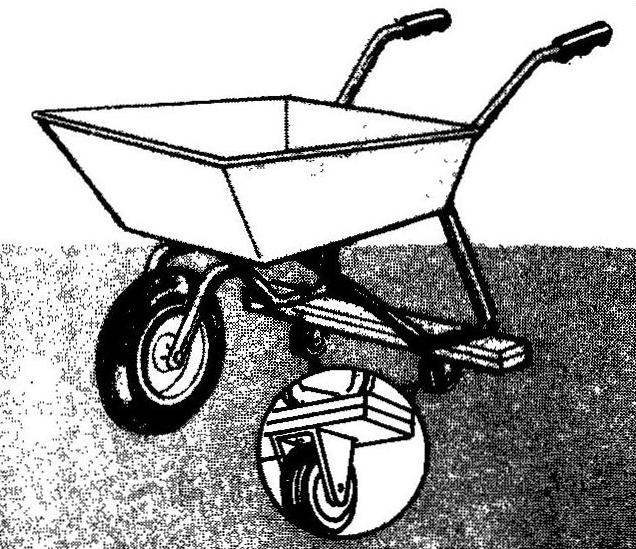 Using a wheelbarrow to transport the cement mortar or concrete, provide in advance a simple revision of this unicycle and not sustainable truck — make for her two-wheeled "rear axle". You need only a couple of planks and any sufficiently durable wheels — for example, from a broken washing machine.
Recommend to read
GLIDER WITHOUT SECRETS
"Fly higher, farther, faster!" This aircraft is the slogan became the motto of hang gliders. In our picture the glider master of sports M. B. Gokhberg. The front part of the dome is...
DURABLE INSOLE
In rubber boots in the cold season warm insoles my design is simply irreplaceable. They differ from the ordinary in that, first, layered; second, in covers. After the contamination...