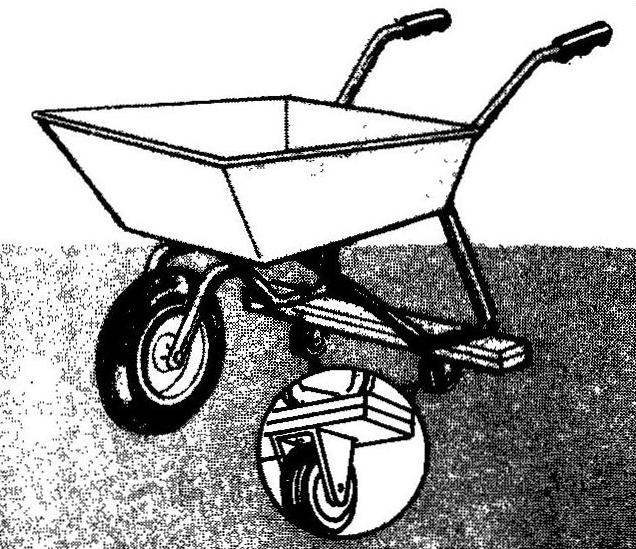 Using a wheelbarrow to transport the cement mortar or concrete, provide in advance a simple revision of this unicycle and not sustainable truck — make for her two-wheeled "rear axle". You need only a couple of planks and any sufficiently durable wheels — for example, from a broken washing machine.
Recommend to read
THE ITALIAN "BOOM" IN SPAIN
The beginning of a new period in the development of Italian fighter aircraft was the development of the company FIAT in 1936, the plane of the monoplane FIAT G. 50. The fact that Italy...
RAINBOW IN LAMP
Psychologists have long determined that the health of a person, his emotional state during labor or active vacation influenced by the color of the surrounding objects, walls, floors. For...