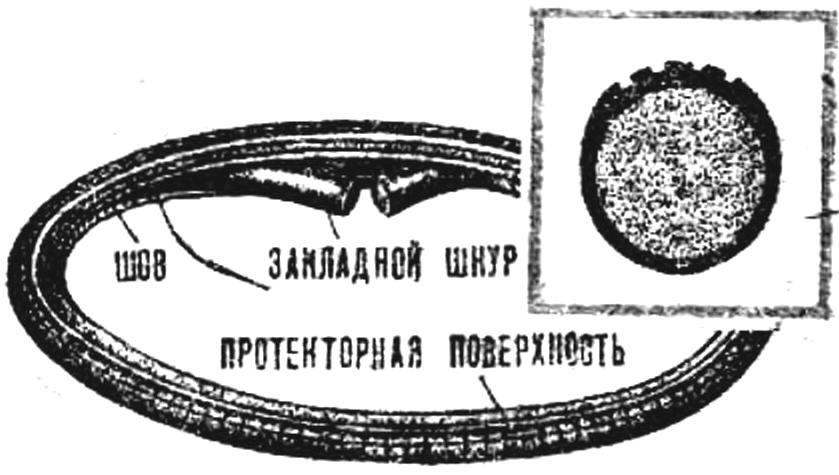 Judging by the works submitted to the contest by Cycling, and today they have solved two major technical problems: the creation of a roomy trunk with a bag or holdall and protection of the tire from punctures. The latter is especially important for bikes equipped with cameras-"tubes" that do not have separate tires.
At the rally were shown two methods of enhancing the resistance of such tires. First — sticking to the tube of another tire of the overage. Another, somewhat unexpected solution proposed by S. Zharov from Moldova. He had ripped up the entire length of her inner circle, laid inside a thick hole of microporous rubber that are used in construction for sealing of joints of panels, and the edges stitched. Here's the tube, says the author, and buffers, and is not afraid of punctures.
Recommend to read
ADJUSTABLE PLIERS
the Owners of the most different techniques faced with a secret or castellated nuts. You can make a master key from an ordinary pair of pliers. For this purpose, the ends of the handles...
CANDLE IS NOT WORSE THAN THE STOVE
Whether from the Christmas holidays, whether family celebrations are often ogrocki candles. They can be used as a kind of steam tables — devices for maintaining food in a heated...